Simulators are commonly used to replicate motion of bikes or cars and create real life environment so that user feels as if he or she is actually riding a bike or a racing car. Most young people use these simulators for gaming purpose while some are used for training purposes. Here in the next section we will look at some of the best simulators presently available in the market.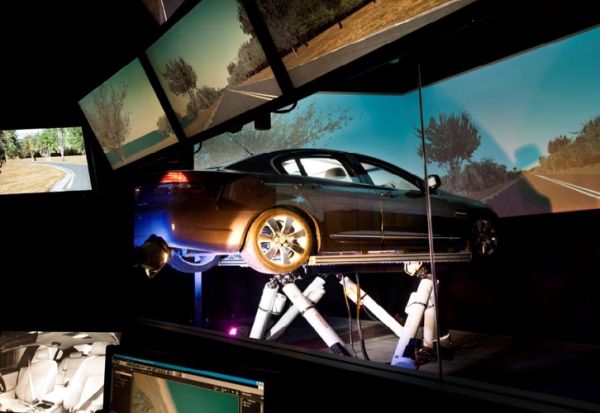 Carrs-Q
This driving simulator is used for teaching drivers how to properly follow traffic rules while driving a car, which can help in avoiding accidents. The simulator uses 3D motion platform, making the user feel as if he or she is driving in real world conditions. This helps the driver use his or her driving instincts, which come naturally when driving on the road. To create this simulator Queensland University researchers used 8 computers, motion platform and projectors.
DaVinci Simulator Rig
This simulator will allow you to enjoy excitement of auto racing inside the comfort of your home. This simulator for auto racing has been created with the help of components from a real racing car to give you better user experience. Sophisticated hardware makes direct interface possible between you and 3D graphics. Entertainment has not been overlooked and you have five channel dolby digital sound to keep you mesmerized. The simulator also has smart box to assist in reading the pedals as well controlling gage.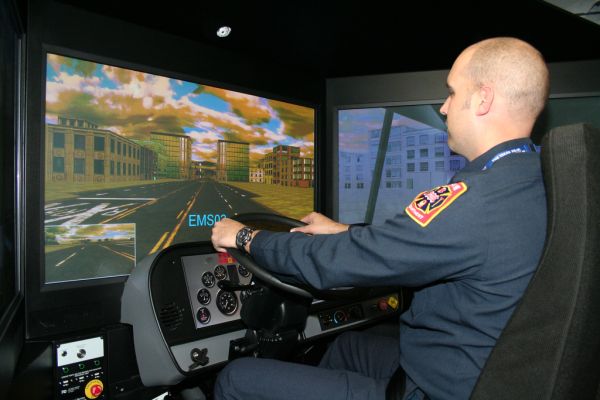 Virtual Driving Simulator
Parsons Brinckerhoff has created this simulator with arcade style design consisting of three monitors, each of 46 inch and these monitors help to form the simulator's vertical and horizontal view. All this has been made possible by use of 3D Max and AutoCAD.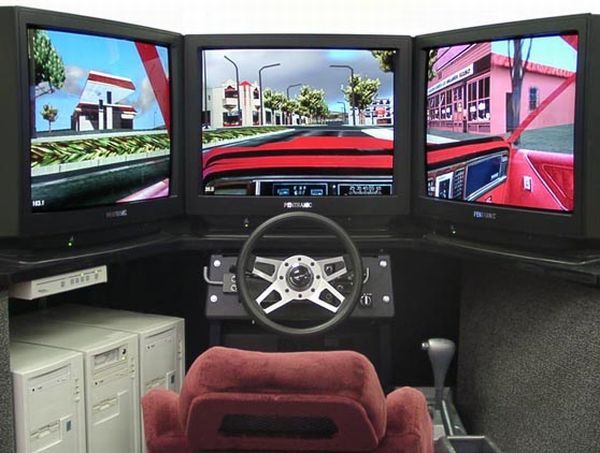 DS-230 Simulator
This driving simulator is economically priced and makes use of motion model as well as suspension for creation of 3D environment, which stimulate natural reactions in a user. Computer system working in the background ensures that all the movements are recorded and the simulator provides natural reactions such as stopping if a crash occurs.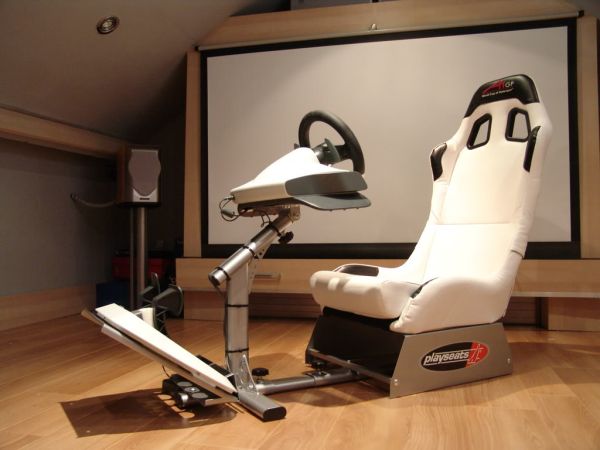 DIY Driving Simulator
This is another simulator for all the racing aficionados and it utilizes six-axis motion for creation of actual driving environment. Some of the other features worth mentioning include the illumination using blue LED light, high quality sound system, 3D visuals and V8 motor. There is also the option of creating individual profiles for each user and these can be modified as well.