It is not possible to run an ice car sculpture on the road but they are still appreciated and loved all over the world. Here are some ice car sculptures listed from all across the world: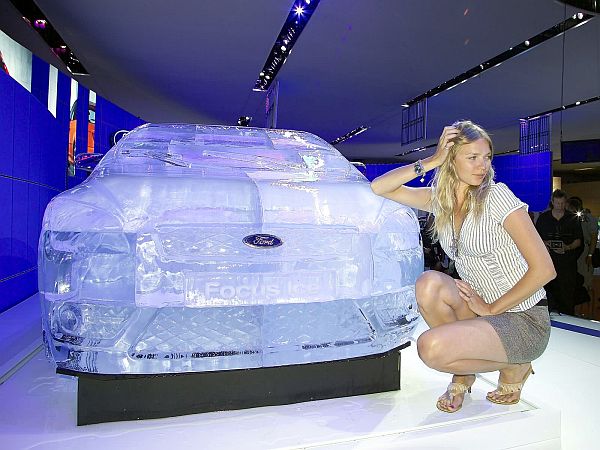 Ford Focus Coupe- Cabriolet
Ford Focus Coupe- Cabriolet sculpture was made entirely of ice and had a size of six and a half feet. It was on display at the British International Motor Show, 2006. Specialized carving tools from Japan and North America, including a highly advanced computer-driven cutting machine were used to create the sculpture. The Focus Coupe-Cabriolet sculpture, made from 120 separate pieces of crafted ice, dismantled and then reconstructed on the Ford stand specially reinforced to bear the weight by a team of 12 specialists.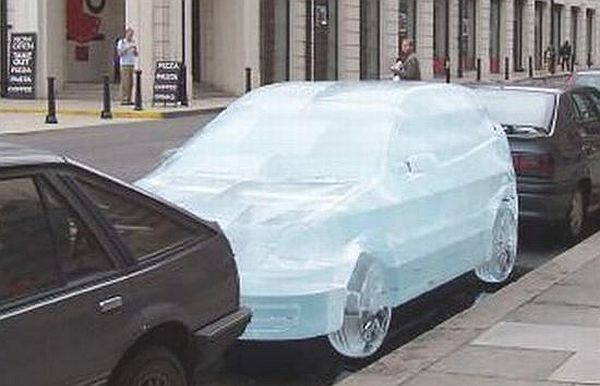 Volkswagen Polo Twist model
Volkswagen Polo Twist model made as a part of brand's advertising campaign in May 2004. To design it, 9.5 tons of ice was imported from Canada. It took around 350 hours to be created and hand carved by three sculptors in a freezer at 10 degrees. This sculpture was parked outside the Saatchi Gallery in Belvedere Road and after its installation, the sculpture was gone within 12 hours.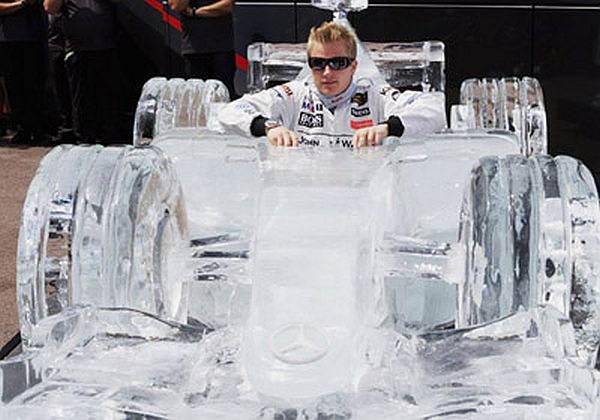 McLaren F1 car
In 2006 Monaco Grand Prix, the replica of McLaren F1 car got an ice form. Designing and construction of the car used up two tons of ice and marked the McLaren 40th anniversary in F1.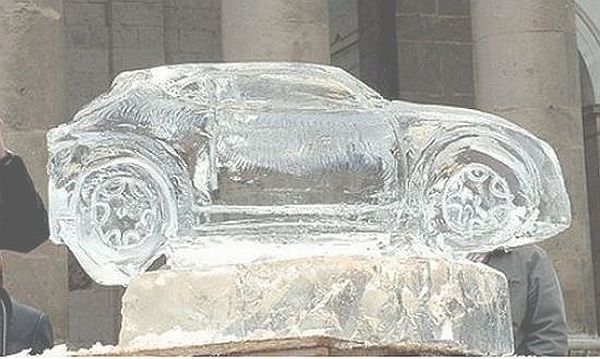 Alfa Romeo MiTo
Alfa Romeo MiTo ice sculpture was carved out of solid ice carved with a chainsaw. The sculpture was made to promote the MiTo in front of almost 3000 intrepid Alfa Romeo fans in 2008.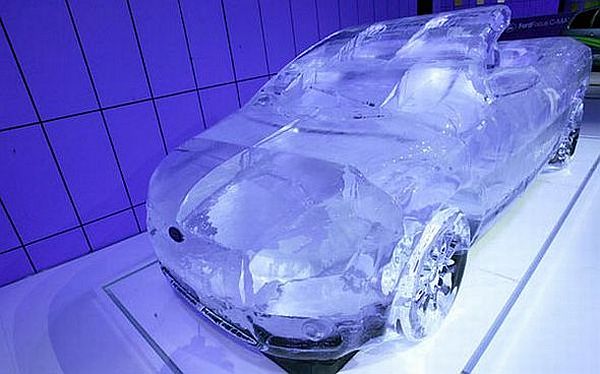 Ford's Ice Car
Fords' Ice Car was carved out of a life size block of ice. Designed to tout a new engine technology called bio-ethanol, this ice car was on display July 18, 2006, at the UK Motor Show at London's Docklands Excel Centre.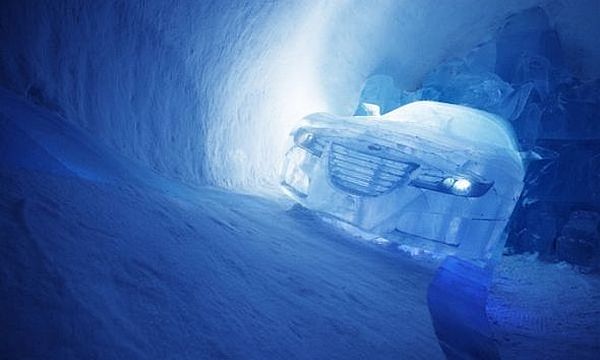 Saab Aero X
Saab Aero X ice sculpture was placed on one and only Ice Hotel in Jukkasjarvi, 120 miles north of the Arctic Circle in Sweden and opened for public view on 11 Feb 2008. The sculpture created for public to experience Saab the brand, its spirit, tonality, and core values through innovative design installations.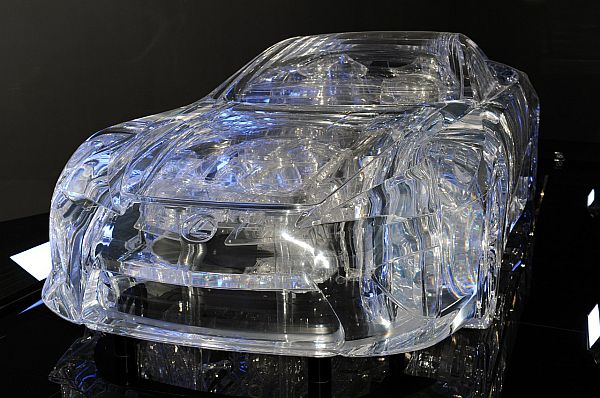 Lexus LFA
Scu Fujimoto constructed a beautiful full size transparent ice replica of the Lexus LFA. It was on display at Tokyo motor Show 2009 in a separate room displaying brand themed art. The transparent sculpture was made of acrylic boards, seats, instrument panel, engine, and suspension that all can see.
Summary:
These ice car sculptures designed to give a tribute to wonderful cars, and some were used for brand promotion. Several sculptures made their debut at auto shows, to rooms filled with impressed audience.