From past several years, shoes trends are changing many forms like; shoe printed clothes, mats, earrings but we never seen a shoe car on the road. A shoe car introduced near 1920 and a shoemaker made his motor bike a side shoe car. However, it gives weird look but here is list of some of the peculiar shoe cars ever made: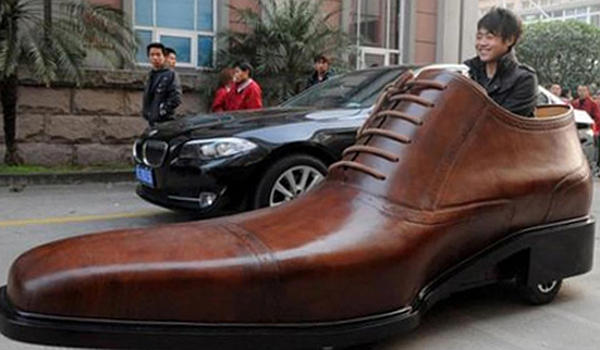 The kang shoemobile
Kang Shoes commissioned by a Chinese footwear company, this 10-foot long leather shoe car is one of the heavy cars that cost you around $6,550 and took a time around six months. It can carry a driver and a passenger at 20 mph over 250-mile range. It cannot said that these cars can help a company to get profit in shoe business but people must have loved to ride in the big shoe on wheels.
Reebok soccer boot car
This car designed by a soccer lover to gain attention by public. If you are a soccer fan then you will definitely love to show your loyalty for your favorite player but it is little extreme to be sure. We have no idea about the inventor of a shoe car and to which soccer or football player this car had created as a tribute.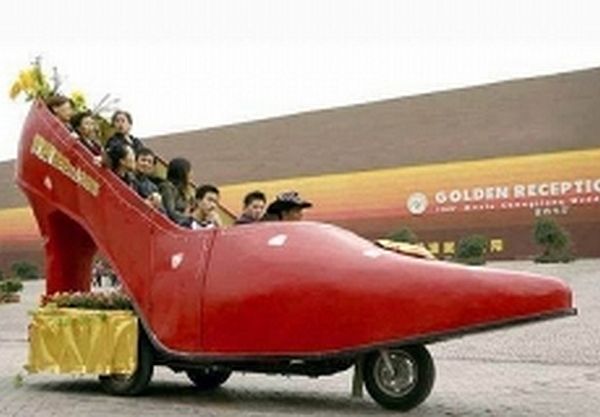 The red pump family car
According to some saying, a family laughs together stays together but an East Asian family took this very seriously and brought a big red pump to prove that wisdom correct. They invited all their closest friends and relatives to join them in the airy red shoe car for a wonderful ride.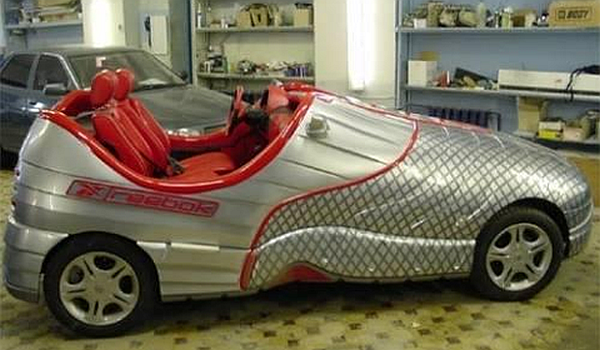 Reebok training shoe car
It is another one for the publicity. Reebok made good use of their big bucks, PR executives, and deals with sports cars to promote their shoes with these shoe shaped cars. These promotion criteria grab the attention of the public quickly and companies can get advantage from this. These cars gain immediate public attention and company can take advantage to gain more profit though these promotions.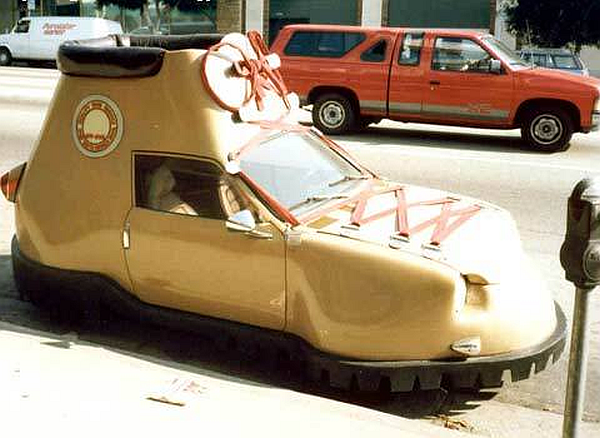 The Classic Waffle Stomper Car
Some shoe trends and styles have remained popular through decades, while new arrivals seem to have vanished. Vintage brown boots with red laces were popular in 80s but in the new trend, they have almost disappeared from the fashion. Some people terribly miss them though, and perhaps this shoe car created to give a tribute to the style and comfort the shoe brought in 80's.
Summary:
These shoe shaped cars are publicity gimmicks created to promote and to give tribute to something or someone.