Carmakers often attach a special brand appeal to the set of wheels that they put on roads. Collaborating with the high-end designing new age technology has caught the fancy of car brands to bring their customers the best for both worlds. The result is an increased number of car-inspired gadgets and accessories in the market. Here is a list of top cellphones inspired by world's famous car brands: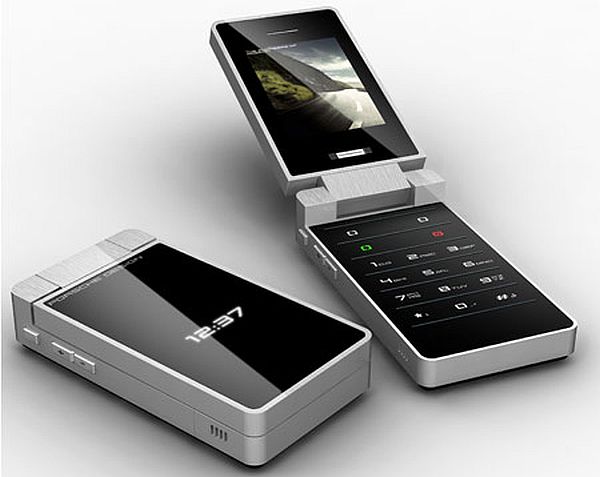 Porsche Design P 9521
Porsche design P9 521 is quite a stylish phone. It comes with an accelerometer, a 3.2 megapixel camera, a fingerprint scanner, and a scratch- proof mineral screen. The makers of the phone decided to wrap the body of the phone in aluminum.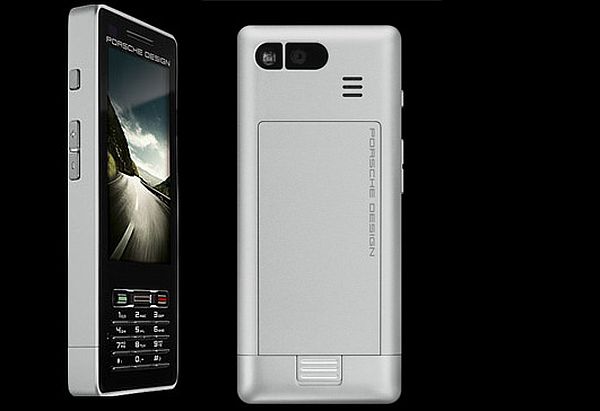 Porsche Design P 9522
Porsche design has given us a lot to be thankful. A massive upgrade on the 9521 we just saw, the Porsche design P 9522 continued with the trend of cellphones. The P 9522 comes with the new design but still has features that formed the good parts of the 9521. The fingerprint scanner and heavy aluminum frames were spun around a touch-enabled display added, and the camera come up to 5mps with a cool flash.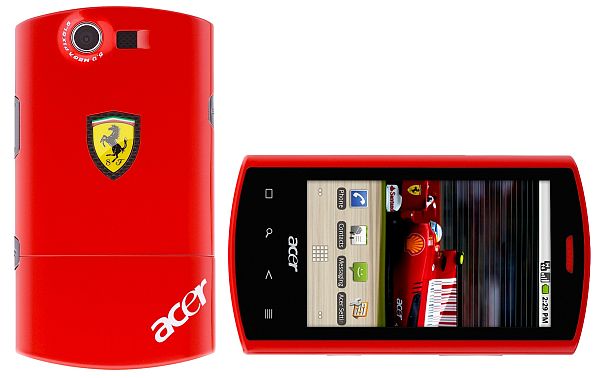 Acer Liquid E Ferrari special edition
It is not possible for everyone to afford a Ferrari, but may be this Liquid E Ferrari Special Edition cellphone by Acer could be a nice Ferrari to have. It includes some interesting features such as an autofocus- enabled 5mp camera, geo-tagging, 8 GB micro SD card, adjustable ISO, and 3.5- inch WVGA touch- riendly screen. It is compatible to run with Android 2.1 OS and a 768 MHz Snapdragon processor. It comes with the Ferrari red shell with a beautiful horse logo in the market that makes users to know the originality.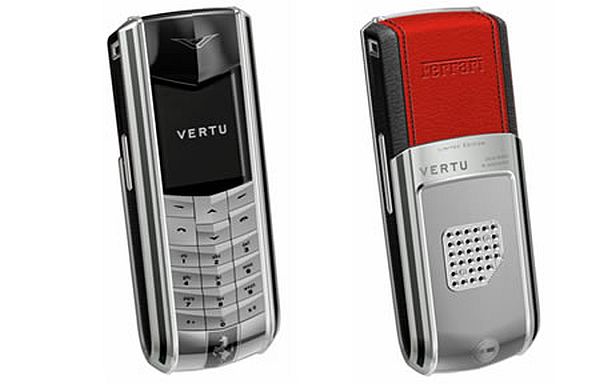 Vertu Ascent Ferrari 1947 Limited Edition
Vertu Ascent Ferrari 1947 Limited Edition created as a tribute to the Italian carmaker's 60th year in the business. However, it is one of the less profitable phones in the list, manufacturers are adding new styling and featured elements such as iconic Ferrari brake pedal scaled down and fixed in the back of the cellphone with high-grade aluminum casing.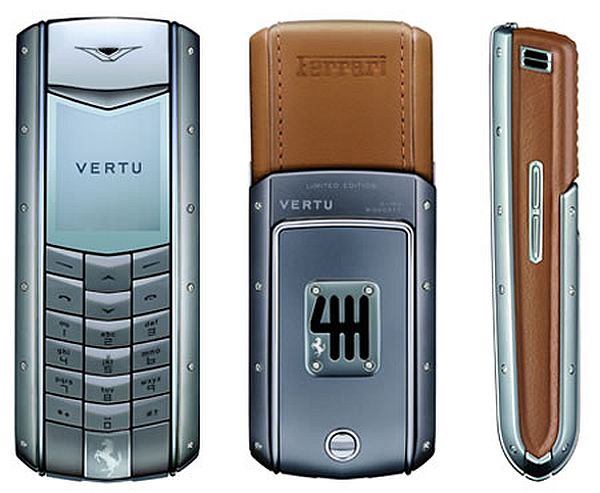 Vertu Ascent Ferrari 60
It is another Vertu for Ferrari special edition, comes laced with Ferrari emblem and car seat leather on its body. The Ferrari emblem embossed on the cellphone and the iconic transmission gate engraved on the battery cover at the back are the key features of this phone. It has free maintenance for life and cost you around 18,000 EUROs.
Summary:
All the above cellphones are the result of hard work of designers of luxury car brands and mobile companies with impressive design and cool features and functionalities.