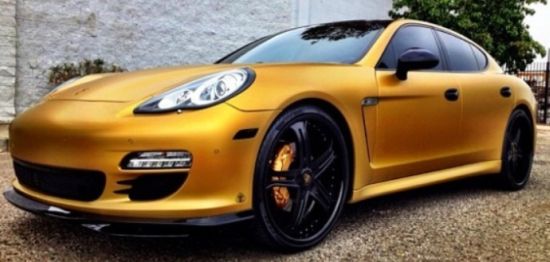 Porsche Panamera is the darling of millions, including celebrities. Many high profile celebrities have Panamera in their cavalcade of cars. American rapper 'The Game' is one of them. He loves Porsche Panamera like anything. However, it seems he isn't happy with its white color added with red wheels, which otherwise is impressive. So he went on to change its looks and added some spice to it.
He, indeed, changed the looks drastically and in overall. As the car belongs to a rapper, it is but obvious that vehicle should look differently. So it does! The total different looks came from that rather uncommon full-body vinyl wrap with blue chrome. Porsche Panamera now shines in matte gold vinyl and has its red wheels painted black.
The whole thing results in a new, different look, which is more than impressing. What if Panamera would have been painted in black and its wheels in gold? Well, those of you who want to give your Porsche a new look, try it next time. It would be great.
Rapper  The Game'd Porsche Panamera before matte gold wrap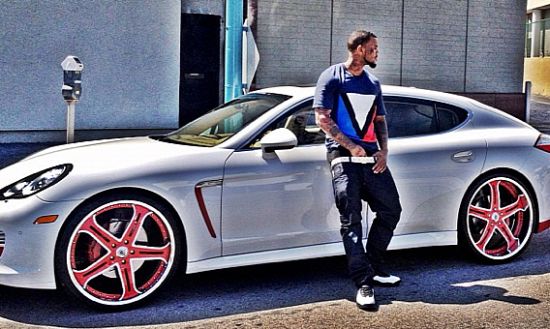 Rapper  The Game's Porsche Panamera after matte gold wrap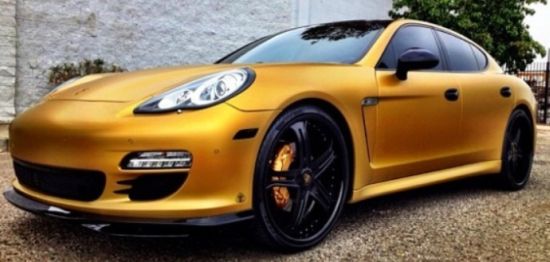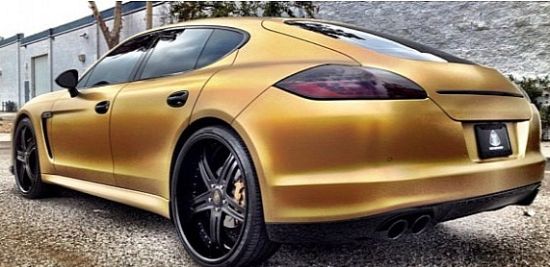 Via: Autoevolution