For majority of people the camping was difficult and expensive before the innovation of truck tents. People could not afford the costly recreational vehicles (RV) to avoid the problems with the large ordinary ground tents like searching for flats, dry, and secure place. Truck tents are easy to assemble in few minutes on the back of your open bed pick-up truck and can give at least two people a comfortable sleep.Many truck tents comes with some special features such as short bed, interior size, long bed, lift gates, drop gates, flare sides, and camper tops.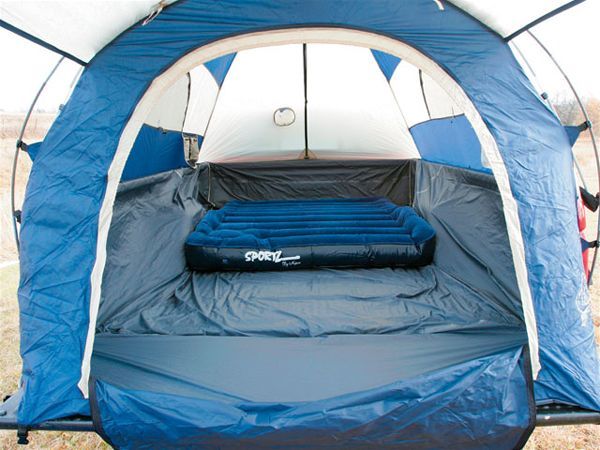 Napier truck bed tent
You can assemble this top quality mobile tent easily. It is best fit for a hunting camp with its uncommon camouflage design. With Napier Truck Bed Tent, you can stay high from the ground, safe from animals, and enjoy camping. It is made of waterproof nylon fabric, fiberglass poles wrapped in carbon fiber and a waterproof sewn-in floor. There's also room for a few things that you could keep inside the tent; your stove, folding, chairs, and coolers could be placed in the tent.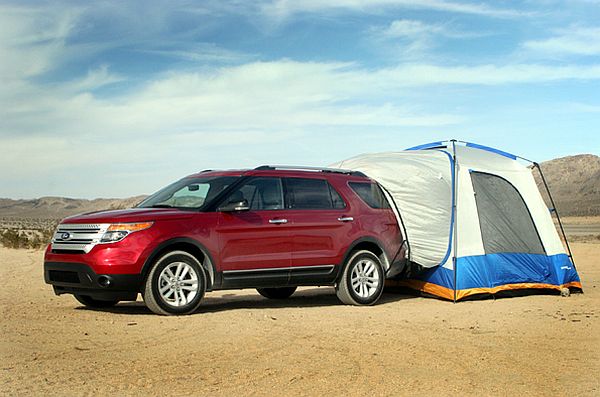 Sportz Full Size SUV Tent
Your Sports Utility Vehicle (SUV) can turn into a big tent as it gives more space for storage and sleeping. For example, you can put the kids in the back of your SUV on an air mattress.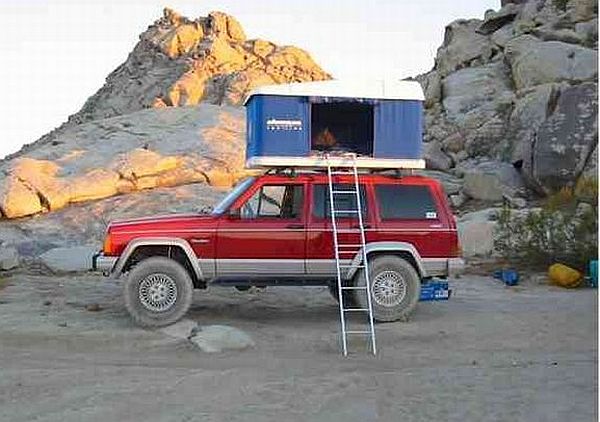 Lofty Shelters Truck Tent
Lofty Shelters Truck Tent can suit any type of vehicle because of its versatility. It is easy to assemble it on the roof of the vehicle and is perfect for safari or woods. When you close it, it looks like small luggage on your vehicle's roof and does not disturb your vehicle speed. It includes with the utilities such as foam mattress, pillows, ladder, and mosquito nets. It is easy to set up and dismantling and fast.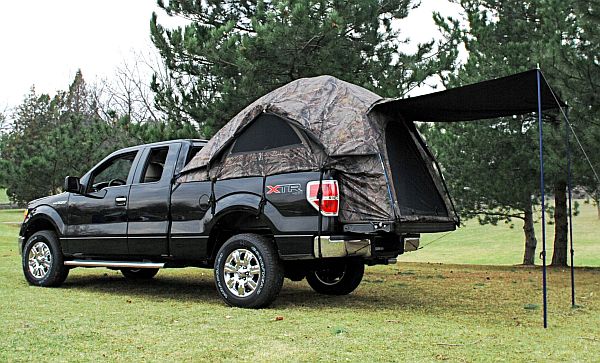 Sportz Camo Trunk Tent
A perfect tent for hunters facilitates them to set up mobile tent quickly. The design of a Sportz Camo Truck Tent is like a real tree. It provides waterproof protection with its strong nylon taffeta tent. It has the ability to accommodate two persons and has 6×6 foot awning with adaptable poles.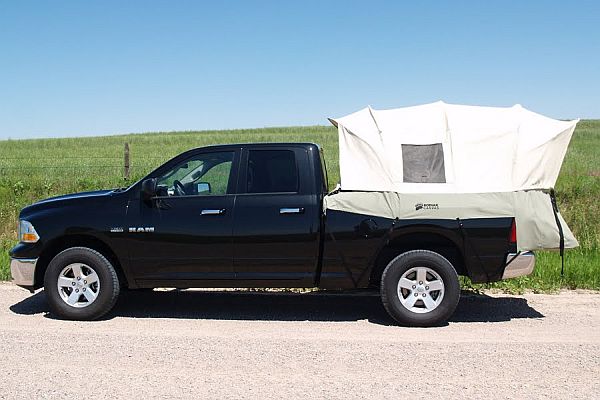 Kodiak Truck Bed Tent
Kodiak Truck Bed Tent made up of hydra-shield 100% cotton duck canvas that has features such as durable, watertight, and breathable. It is available in cheaper nylon and polyester models. You can pitch your tent anywhere and it prevents from even very small insects while providing ventilation, light, and openness. It has a cab access window from which you can access the power cord of the car to power your appliances.
Summary:
If you deciding to buy one of these tents, you should look for durability, weatherproof, exterior size, weight and its folding quality.