Many people love bikes and riding, but it can get risky if you cross the speed limits. There are however some custom made bikes which are interesting in their design as well as features and are good enough to make you speechless. Let us now look at five of the top such bikes which you may call weird but will surely draw your attention.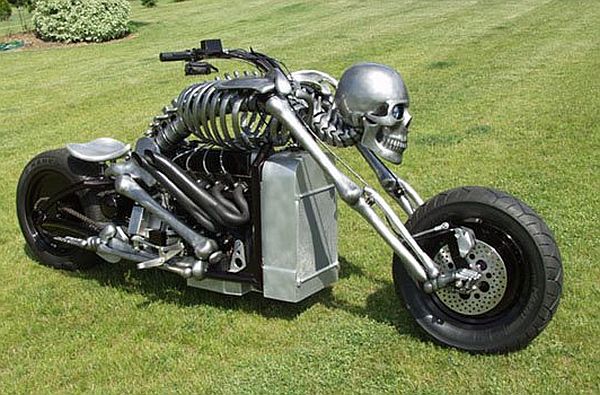 Titanium Skeleton Bike:
John Farr has designed the bike and it is gonna impress you at first glance for sure. The bike featured in the Hot Bike magazine and was named "The Crypt." The frame is a skeleton of this custom made bike and made using Grade 2 Titanium.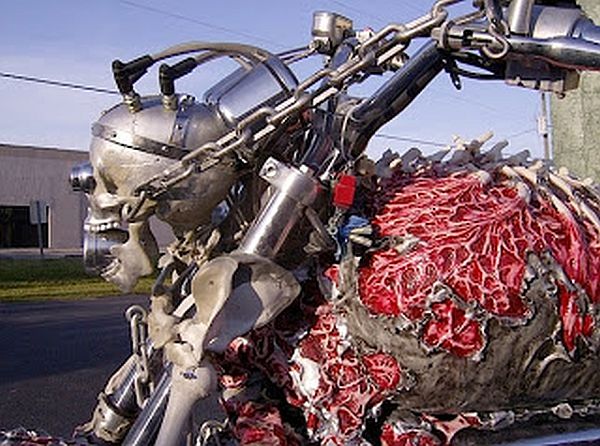 Extreme Corpse Bike:
Made by Blue Flame Alley, this is another custom-made bike, which looks like a gory mess. The fuel tank of this motorcycle resembles a shattered ribcage with skeleton's arms reaching front wheel. The legs of the skeleton get close to the rear wheel with heart dangling from fuel tank's side. To put it simply, the design is not for the faint hearted.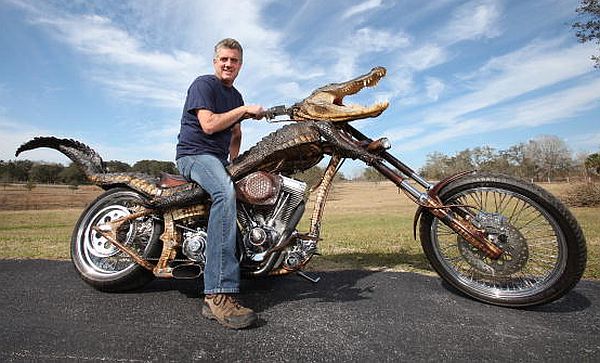 GatorBike:
This bike was designed by Jim Jablon and is a custom bike has an Ultima engine and features an original crocodile skull. The crocodile was one culled legally by enforcement authorities for keeping their numbers in check. The bike was mainly created for raising funds for the wildlife rehabilitation center made by Jim for rescuing abused and neglected pets that are left out.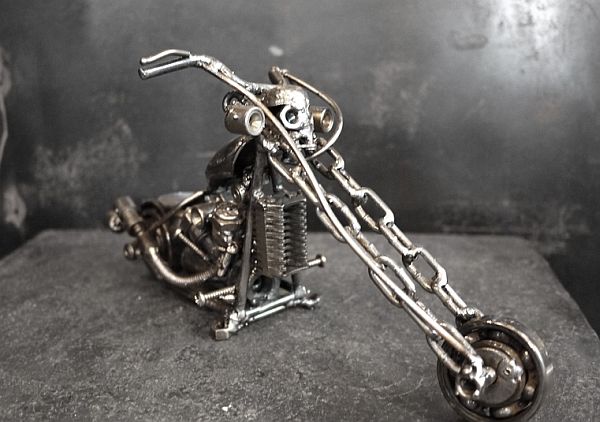 Skull Motorcycle:
This bike features a fuel tank that has been transformed into a skull, which has a wicked aura. The design of the skull has been done very nicely and headlights have shifted to make the skull's eyes. The overall design of this section is sure to raise fear in the minds of people who look at the bike. The bike could well become one of the favorites for the Ghost Rider.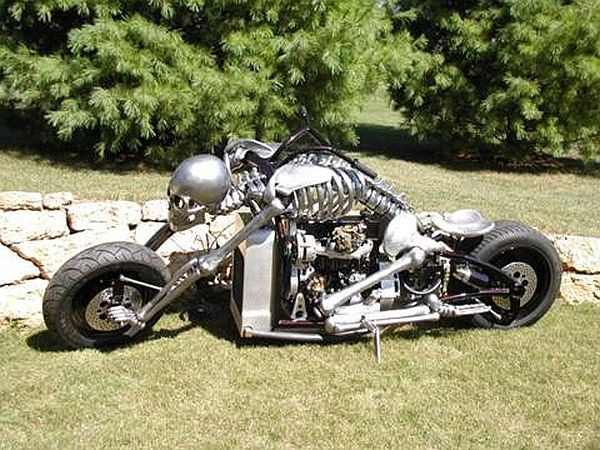 Skeleton Bike:
This is another bike with the design consisting of a skeleton. The arms of the skeleton rest over front wheels, while the legs reach out towards rear wheels. The design is eye catching to say the least and you will certainly be impressed by the close details to design used in the bike.
Summary
These bikes are certainly weird enough to scare people. They have their own uniqueness that easily draws people towards them.