Cars have become integral part of our lives and if any problem occurs in the car, it becomes necessary to travel a few miles to get the car repaired. Thus, it is of utmost importance to keep the car in good condition all the time. However, things can become easier if you have a portable hydraulic jack at home.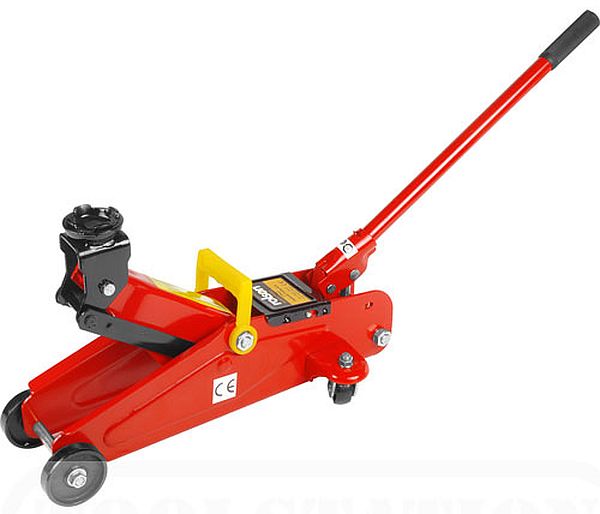 Portable Hydraulic Jacks
A hydraulic jack utilizes fluid for lifting up the car and lets you easily do the necessary work. Most people prefer such jacks, which are portable as well as strong and are convenient to use. Let us look at some such hydraulic jacks you can choose from.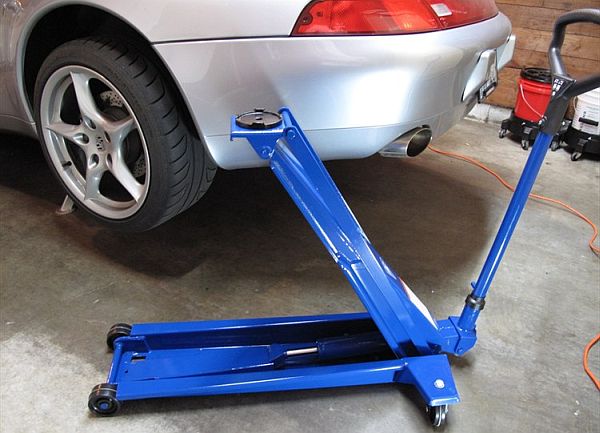 AC Hydraulic Floor Jack:
It is 3.1-inch low steel floor jack with the capacity of lifting up to 28 inches using a fast pedal. It has easy operation and you just need to press the lever with your foot to raise the car. This floor jack is the best option for low cars and has a capacity of 2900 lbs.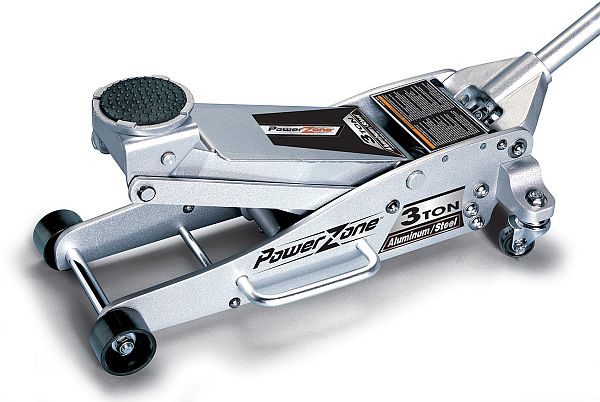 Powerzone 380044:
This home garage jack can lift up to 6,000 pounds and contains a safety valve in the hydraulic system so that overloading can be avoided. It can elevate the car to 18 inches from ground and has an aluminum frame with lift arm made up of steel to give it stability as well as power. The saddle is rubber padded along with rear wheel swivel for easy positioning.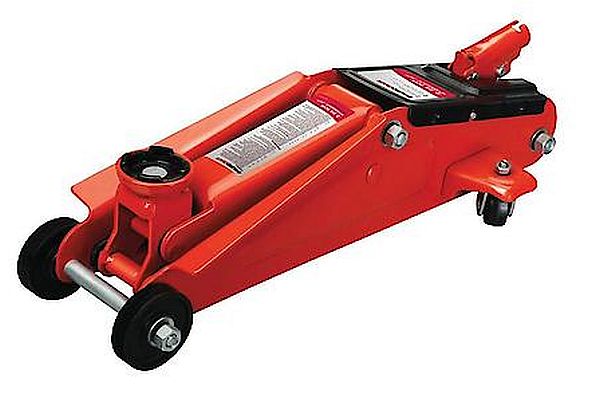 Torin 2-1/4 Ton:
Capacity of Torin is 4,500 lbs and is a powerful trolley jack. You are assured of a sturdy lift with its dual arm leveling as well as precision hydraulic system. This jack can lift a car to 14-3/4 inches from a height of 5-1/8 inches. The Torin jack can be easily rotated and has steel side plate as well as chassis frame to make it more reliable to use.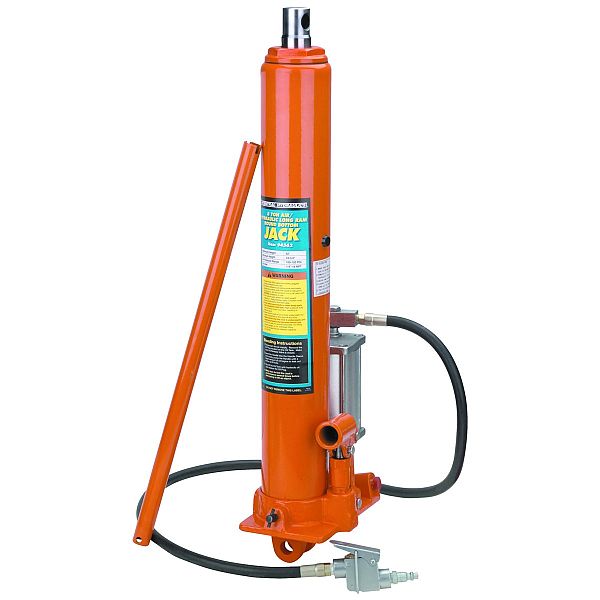 Air Hydraulic Jack:
This jack makes it easy to lift up cars of up to 12 ton and is one of the air-powered jacks. If you use heavy vehicles then this jack is for you. It can elevate to a height of 20-1/8 inches from a starting height of 10-1/4 inches. The jack also has a four-inch air hose as well as a power switch.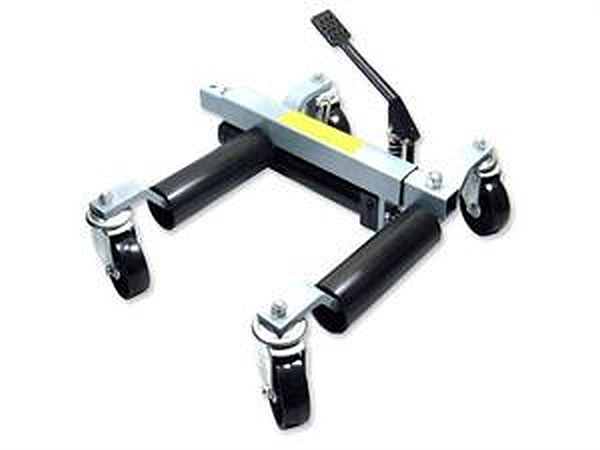 Moving Jack Dolly:
It has a steel construction and consists of dynamic foot pump. The jack can easily roll in all directions and features loading capacity of 1,500 lbs. The dimension of this jack is 35x25x10 inches.
Summary
Hydraulic jack is one of the most important accessories that you should have in your home garage, so that you can properly maintain your car and prevent breakdowns.