Ever since Honda revealed its first ATV in 1970 with just a 7 horsepower capacity, these giants have undergone tremendous manufacturing changes that have made then extremely powerful and difficult to handle and at the same time have increased their popularity incalculably. Modern day ATVs are highly advanced with a four-stroke engine, give a clean ride and are easy to maintain. Here is a list of five extremely efficient ATVs that would take you anywhere you want.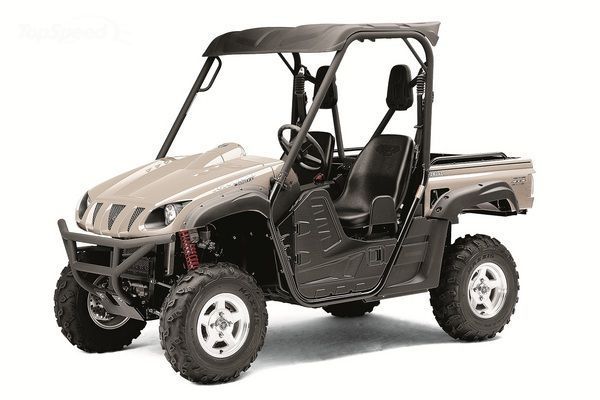 Yamaha Rhino 700 FI 4X4:
This is the best vehicle, which provides you with the best you can expect from an ATV. The extremely powerful engine is capable to be driven through any kind of terrain that most of the other similar vehicles won't even dare to. This ATV made in America is squeezed with an extremely high performance with great transmission and suspension. Above all the vehicle is highly comfortable to take you to longer distances.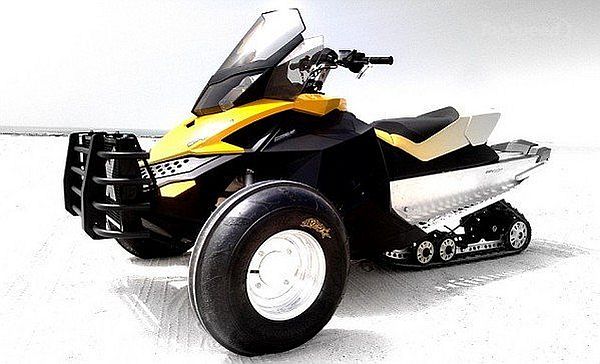 Sand-X ATV – A Supercar on Sand:
The Sand-X is the perfect partner for those who are looking for a fun filled and thrilling power riding experience. This amazingly powerful vehicle is entrusted with a Rotax fuel injected two-stroke engine with a capacity of 800 cc and has a powerful 160 bhp. The highest speed limit of the vehicle is 100 mph and can be driven on any landform from tarmac to mud and snow. This is due to the suspension and the foot pegs of the vehicle, which run with the help of jet-ski type runner boards. The lower center of gravity prevents the slipping of the vehicle even at high speed.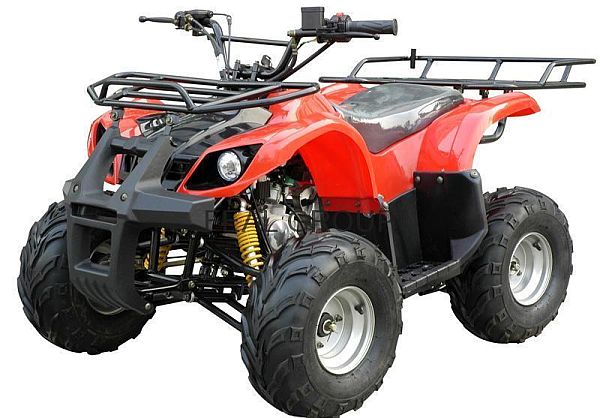 Feal new racing ATV (110ST-6):
The Feal new racing ATV boasts a powerful four-stroke engine of 250 cc capacity. The engine has a single cylinder and is air-cooled, which makes sure that it produces a high power of 4.9 kw or 800r/min with 6.9N.M/6000R/min torque. The weight of the vehicle is about 100 kg and can reach a maximum speed of 55km/hr that is extremely thrilling and adventurous. The most striking features include electronic auto start and disc brakes.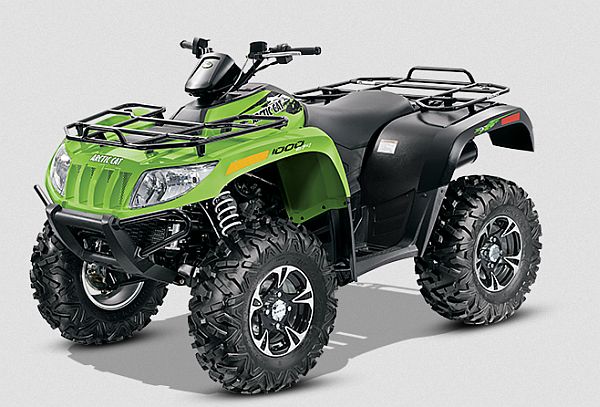 Arctic Cat ATV:
This vehicle is made to be driven on snow. All the quads manufactured by the Arctic Cat are available with a lay down engine with perfectly centralized mass. The earlier vehicles under this line called Firecat F7 bore a 700 cc capacity engine that churned out a power of 140 hp. The later models called reconstructed with a twin spar chassis and a far better capacity engine.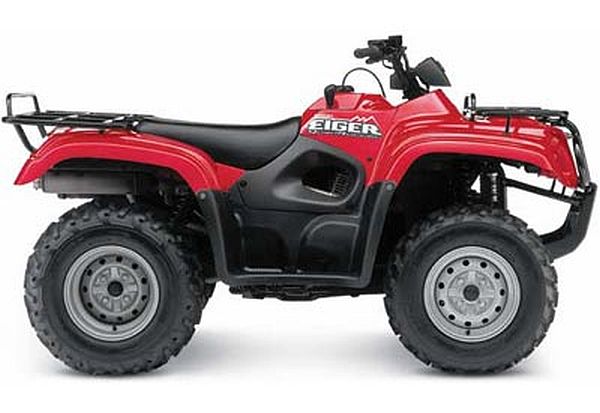 Suzuki Eiger 400:
This model from Suzuki has a 376 cc engine, which is four-stroke with single cylinder. It is air-cooled and with a single overhead cam. This four-wheeler quad can be loaded with either a 5-speed transmission with auto clutch or a variable transmission. The body weighs about 590 pounds and can travel a distance of 50-60 miles.
Summary:
These all terrain giants are tremendously powerful vehicles to be driven anywhere on earth from sand to snow. All it requires is to be careful and potential driver to ride these speed monsters.