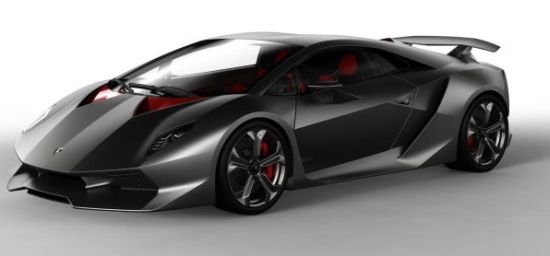 The rumor mill has kept churning ever since we heard of Lamborghini Sesto Elemento. Lamborghini showed its many teasers before it was finally showcased at 2010 Paris Motor show. It was confirmed for production in November the same year and crowned with the most expensive car title at a price tag of $2.92 million in May 2011.
However, there always remained ambiguity over the information provided about one of the most brutal cars in the world. Sesto Elemento was earlier reported to come in a limited number of 20 units with almost the same features that it had in concept form.
Just to recapitulate, it was reported to feature the 5.2-liter V10 engine from Gallardo Superleggera with a power output of 570hp and 540 Nm of torque. Engine is aligned with six-gear e-gear transmission that makes it sprint from 0-62 mph in 2.5 seconds, equaling Bugatti Veyron's runtime and its top speed somewhere close to 200 mph.
Other information related to the car always remained questionable. Now, there are some reports originating about the car. It was earlier reported that Sesto Elemento would be a road legal car, but Automobile Magazine reports that it will be a track only car and will have a top speed of 219 mph instead of 200 mph reported earlier.
Also, it is to cost just under $2.5 million compared to $2.92 million reported earlier and this could take 'world's most expensive car' title away from it. These are, again, rumors with no legitimacy. Sesto Elemento is scheduled to enter production in 2013 and we hope that its production version will come by the end of this year. Keep your fingers crossed and we'll keep you updated on the whole drama.