Owning a luxury yacht is not everyone's cup of tea, as only the ones blessed with unsurpassed wealth can do so. Initially, they used to be kind of simple vessels equipped with basic facilities. However, with time technology developed and so did luxury yachts. The yachts today have risen so high on the scale of luxury, comfort, and extravagance. Following are some luxury yachts, which are top on the scale of luxury and expense:
Eclipse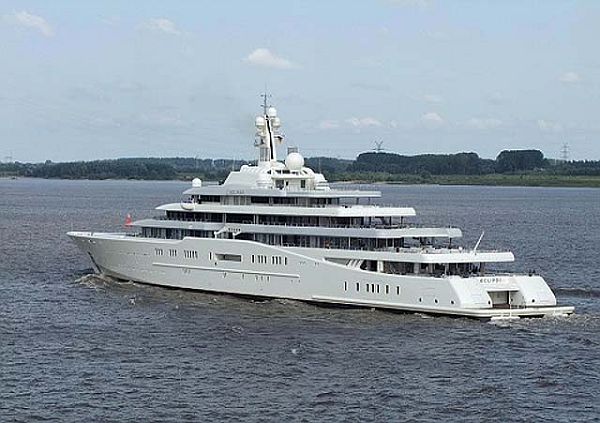 Eclipse is a luxury yacht worth $1.5 billion and a Russian billionaire Roman Abramovich owns it. It is the second most expensive yacht in the world, and the second largest. It is 536 feet long that makes it adept at housing a plethora of extravagant features. It has several hot tubs, 24 guest cabins, 2 swimming pools, 2 helipads, a disco hall, a mini submarine, and 3 launch boats, and as many as 70 crew members are required to maintain the extravagance of this yacht. Eclipse is not only equipped with supreme comforts but also with high-tech security system, as it has a missile defense system, bulletproof windows, and armor plating.
History Supreme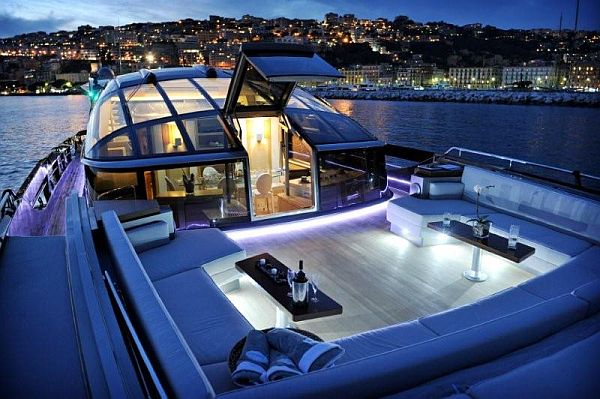 Here comes the world's most expensive yacht that was sold for whooping 4.5 billion dollars to a Malaysian businessman. This luxury liner is expensive owing to the use of real platinum and solid gold in its body, besides other features that speak affluence. History Supreme has around 100,000 kg of precious metals that adorns areas like the dining area, deck, anchor, stairs, rails, and its base. Apart from the precious metals, other very interesting features of this luxury liner include its master bedroom that flaunts a statue made of Tyrannosaurus Rex bones, a liquor bottle that has 18.5-carat diamond on it, and several other features that speak luxury and opulence.
Azzam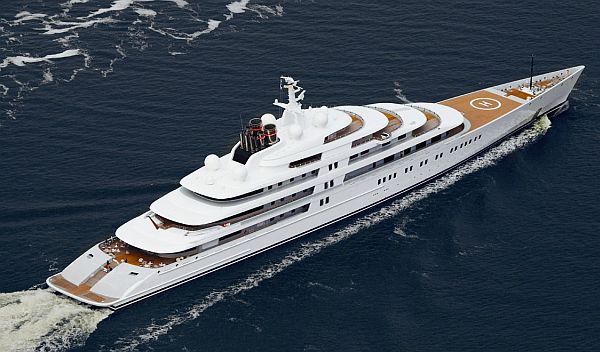 Azzam is another expensive luxury yachts owned by Sheikh Khalifa bin Zayed al-Nayan. He paid a whopping $650 million for this wonder yacht. Azzam is famous not only because of the hefty price tag but also because of its massive size. Two gas turbines and two diesel engines work together for a total power output of 70MW to power the yacht. The yacht is 180 meters (590 feet) long, and is considered the largest private yacht in the world.
Summary
A private yacht does point towards opulence, but the rich can add another touch of luxury to make these luxurious yachts go the extra mile and become floating showcases of opulence.