Although owning a gold plated car is beyond the scope of many people, there are several good reasons to buy it. Gold is an attractive rust free metal that attracts everybody and looks stylish when applied on cars.
If you have deep enough pockets, you could probably consider a luxury car wrapped in gold, much like the examples we list here.
Gold Ferrari 458 Spider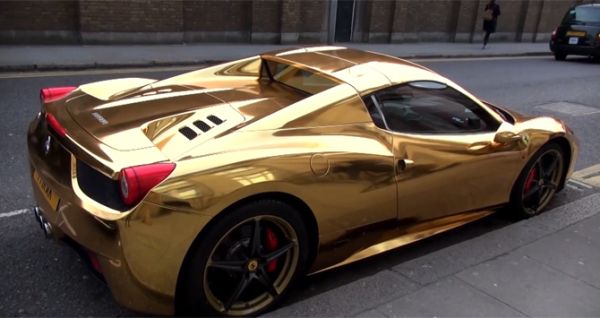 A Ferrari is symbolic with speed, luxury, and wealth. Wrapped in gold vinyl, Ferrari Gold 458 Spider powered by 4.5-liter V8 engine develops a 562 BHP giving a 0-62 MPH in 3.4 seconds and a top speed of 199 MPH. But obviously, that wasn't enough for the owner of this Ferrari, as they decided to wrap it up in gold.
Rolls Royce Phantom Gold edition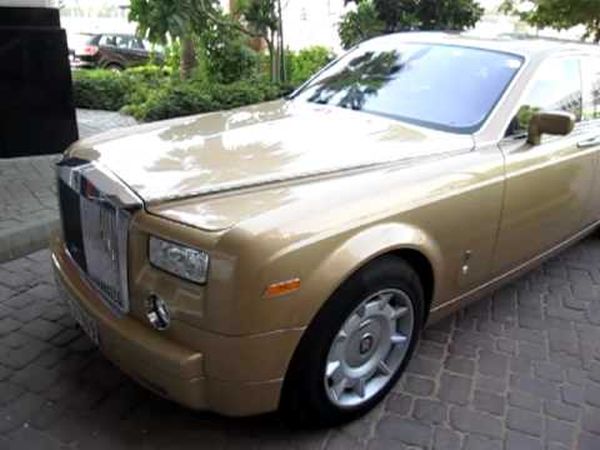 This car is a true call of luxury, designed with attractive gold plate on it. Designer Timur Bozca has beautifully tried to give new meaning to the luxury. Several exterior elements are plated with gold including grille, rims, Badging, plate casing, and the outline on the lines. The interior of the car is as appealing as its exterior providing passengers comfort and make travel time fun.
Bugatti Veyron gold edition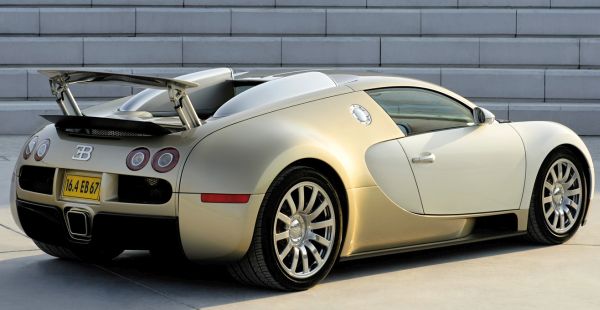 Bugatti always focus on designs of the cars and design of Gold edition is worth watching. Costing around $ 2.7 million, wrapped in gold-chrome vinyl maintains the superb performance of the supercar, and adds more bling riding on 24 inch and 24 Karat gold wheels. With its amazing looks it has lots of Gold along with stylish design makes it one of the luxurious cars in the world.
Mercedes McLaren SLR 999 Red Gold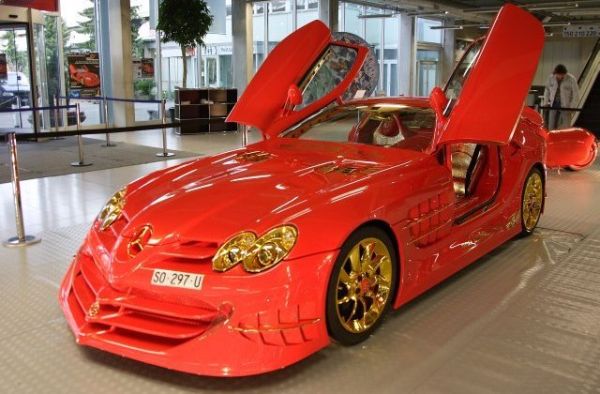 Costing around £ 7 million, this beauty has 5.4 liter engine powering from 640BHP to 999 BHP giving speed of 210 mph along with each of its wheel wrapped in 24 carat gold. With gold on wheels, headlights, doors, the car makes quite an appearance. Hard work of 35 men and 30,000 hours resulted in McLaren SLR 999 Red Gold that looks pretty amazing in red and gold combo with its sleek design adding quality and style to this beauty.

Summary
If you wish to add quality, style and beauty to the life, luxurious cars are perfect option. But for the super wealthy, even a supercar may not be unique enough, and these people sometimes decide to look for unique elements in opulence and luxury.