With the availability of so many automobiles in the technological world, many companies try hard to outshine their competitors and make their way to success in their class. Most of the cars introduced this year are ultra powerful, aero optimized sports cars ready to create a new generation of new exotic.
While many incredible sports cars introduced this year, some of them are even better as they are green, making less impact on the environment. As most of the cars run on fuel, choosing a green car is a good option, as it has no or less impact on environment.
While different automobile giants introduced concept cars in the year, below are some wonderful and amazing cars to blow your mind.
Mercedes-Benz Vision G-Code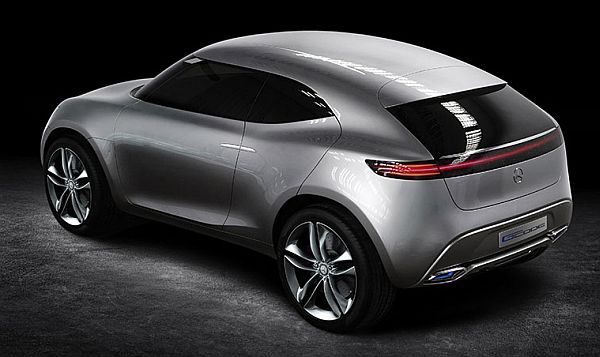 Image Source : Emercedesbenz.Com
Using a conceptual hybrid power train, which consists of a front mounted, hydrogen- fueled turbo engine and rear electric motor. Mercedes-Benz Vision G-Code comes with hydrogen fuel cell onboard where oxygen created during synthesis provides fresh air during polluted urban driving. Moreover, Mercedes-Benz Vision G-Code has Multi voltaic silver paint along with traditional brake regeneration and plug in charging system that harvests energy from sun and wind with a generator connected to suspension system.
Audi Sport Quattro Concept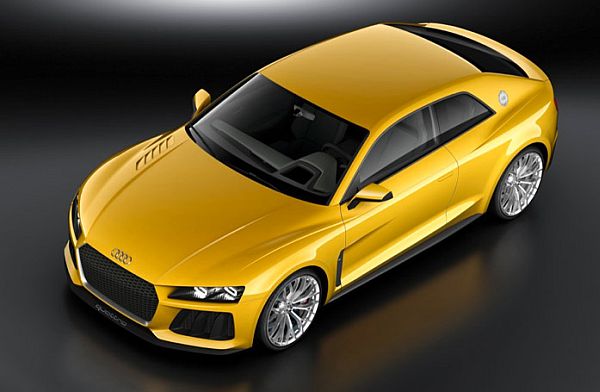 Image Source : DesignBoom.Com
Audi's Quattro incorporates twin turbo 4.0L V8 engine with a Tiptronic transmission to all four wheels having a support from a disk shaped electric motor, and liquid cooled 14.1 kW/h lithium ion battery pack. With Quattro, you just need electricity that lets you travel more than 30 miles accelerating up to 62 miles/hour and that too in just 3.7 seconds with a top speed of 190 mph.
Nissan ZEOD RC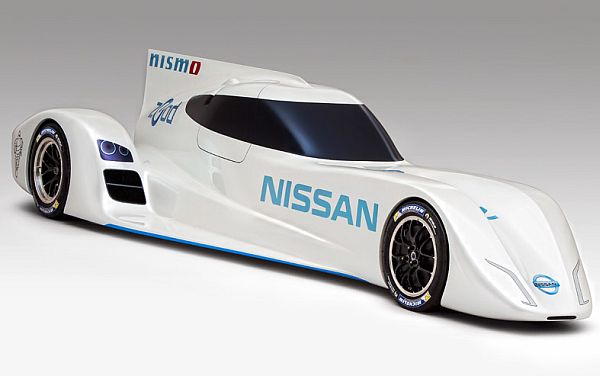 Image Source : DesignBoom.Com
ZEOD RC is a hybrid electric racing car and world's fastest electric power car; speeding over 300 km/h., Nissan ZEOD RC utilizes a hybrid electric drive train along with lithium ion battery packs. As ZEOD stands for Zero Emissions on Demand uses two 110 kW motors with a 400 hp, 1.5-liter three cylinders turbocharged engine weighing just 40 kilograms. While the car has two drivers, driver has an option to swap between petrol and electric motor from cars cabin. Moreover, the car combines with a radar system for safety purpose, which uses arrows that changes color and size to show other cars approaching cars indicating their speed.
Kia Optima T- Hybrid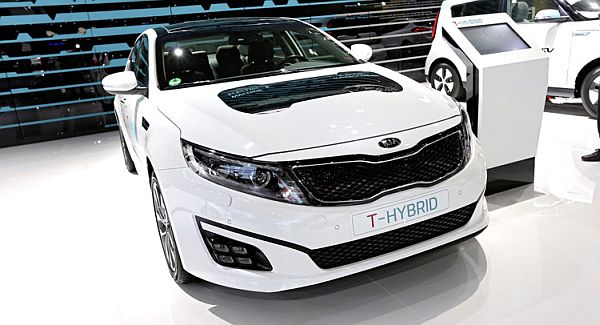 Image Source : BlogSpot.Com
T- Hybrid's power train includes a mild hybrid drive backed by a 48-volt electrical system and zero emissions stop-start system. Kia Optima T-Hybrid features an electric supercharger in conjunction with a turbocharger, which adds power and efficiency to 1.7-liter turbo diesel engine. Kia's intent was to reduce of carbon dioxide emissions and show that green driving is not as dull as it seems.