The demands of car buyers have seen a considerable shift over the years. They are no longer worried about the mileage or the top speed of a car. They are rather concerned about its safety features and devices. Compared to the cars that were sold earlier, cars nowadays are much better equipped with safety devices. But the problem is that right now the average age of a car on the road is about 11.4 years. So there are millions of cars out there that are older than a decade and that still use a primitive safety technology.
Buying a brand new car could be an expensive alternative of the problem. But on the other hand you can upgrade your car's safety measures as per your need. You can install one of the following latest Hi-Tech gadgets in your car. They will ensure your safety even when you are travelling on a high speed.
Forward Collision Warning (FCW)
This revolutionary technology will give you a warning when your car is quickly approaching a vehicle in front. This technique makes use of cameras, laser and radars to achieve that purpose. It is highly effective but at present it is not that extensively used as it is also highly expensive.
Automatic Energy Breaking (AEB)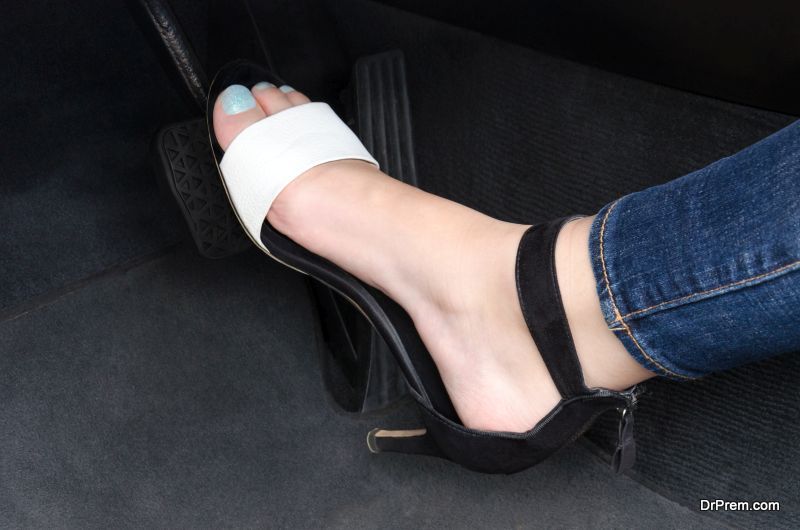 Automatic Energy Breaking is a safety technique that works best in collaboration with Forward Collision Warning. It comes into role when FCW has done its task. If the car is about to collide and the driver still hasn't pressed the brakes then Automatic Energy Breaking will take the charge. It will press the brakes on the behalf of the driver and make sure that the car doesn't engage in a fatal collision. At present this technology isn't that popular but we will surely see much of it in future.
Backup Cameras and Sensors
Most of the modern day cars are equipped with this technology. It comes into role when the car is in the reverse gear. Backup cameras will show you what's behind your car and the sensors will give you a warning when your car is about to collide with something. This technology is very handy and you must install it in your car if you don't have it already.
Adaptive Headlights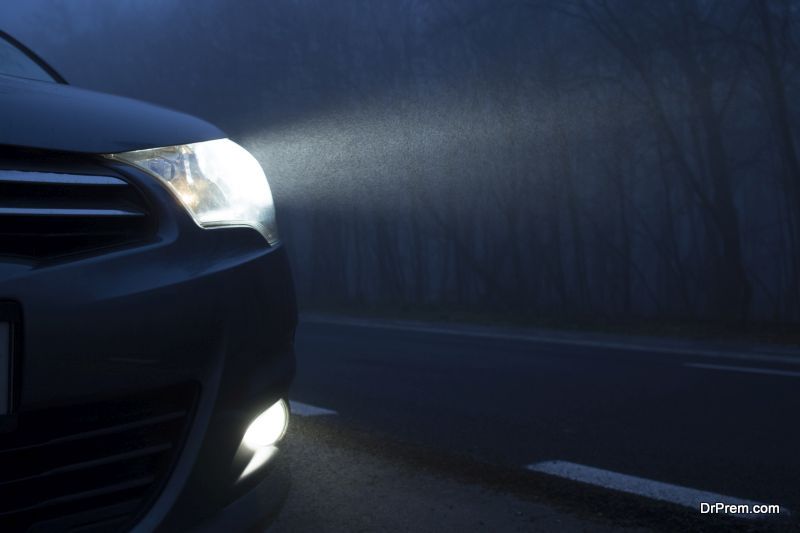 This technology is for those who like to (or have to) take their cars on un-illuminated snakey roads at night. It ensures that your headlights move in a smooth equilibrium with your steering wheel so that you are always aware of everything that's in front of you.
Lane Departure Warning (LDW)
The working of Lane Departure Warning is similar to that of Blind Spot Warning but it's more useful. It will make sure that you don't leave your lane without giving a signal. If you do so then either your steering wheel or your seat will start vibrating. It is best for those drivers who are afraid that they might fall asleep while driving their car.
Tire Pressure Monitoring System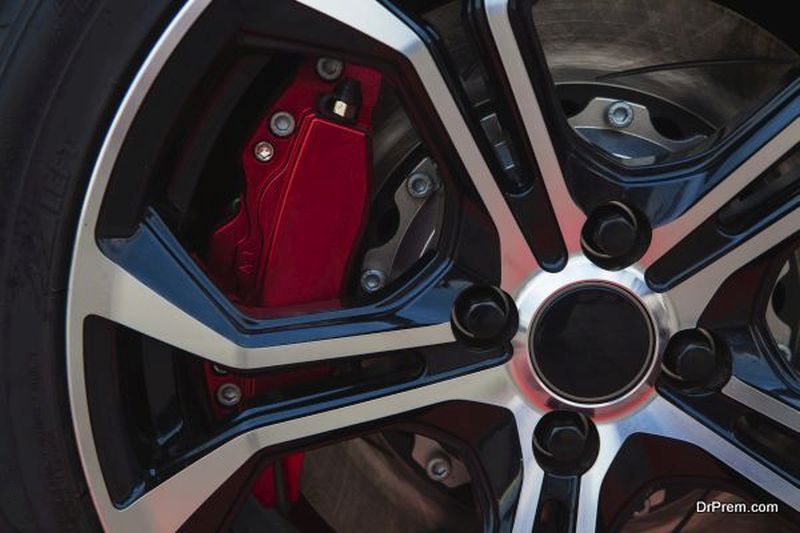 Tire Pressure Monitoring System will display a warning sign to you when the pressure in your tires is very low. It is mandatory in countries like US as it is of great help in avoiding tread separation.
Adaptive Cruise Control
Adaptive Cruise Control works on radar. It takes control of the acceleration of your car. It deaccelerates your car when it is approaching something that's moving at a lower speed and reaccelerates it once again when the road is clear.
Parking Assist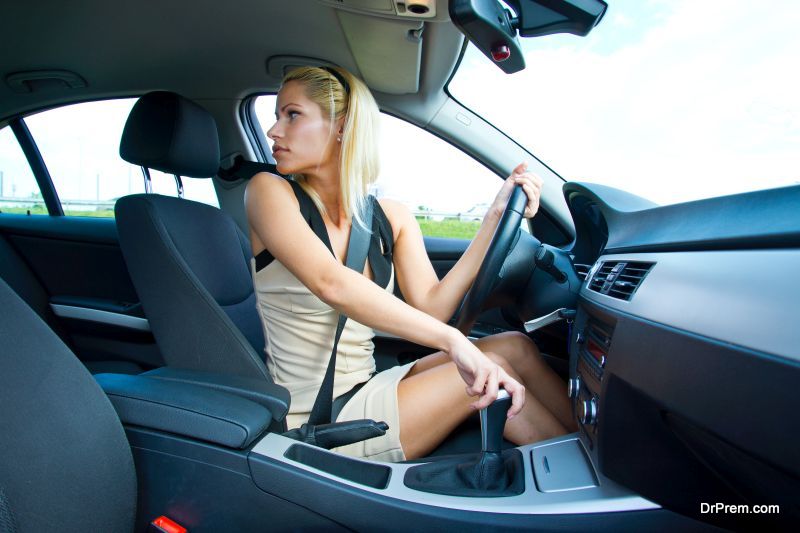 This feature comes into role when you have to park your car into a horizontal place that's directly parallel to your car. All you have to do is to place your car horizontally in front of that spot and using this feature it will automatically park itself.
Blind Spot Warning (BSW)
This is a technology that only comes in the highly expensive models of cars. It gives a warning to the driver in the form of vibration or an audio-visual signal when the car is fast approaching something in its blind spot.
Roll Control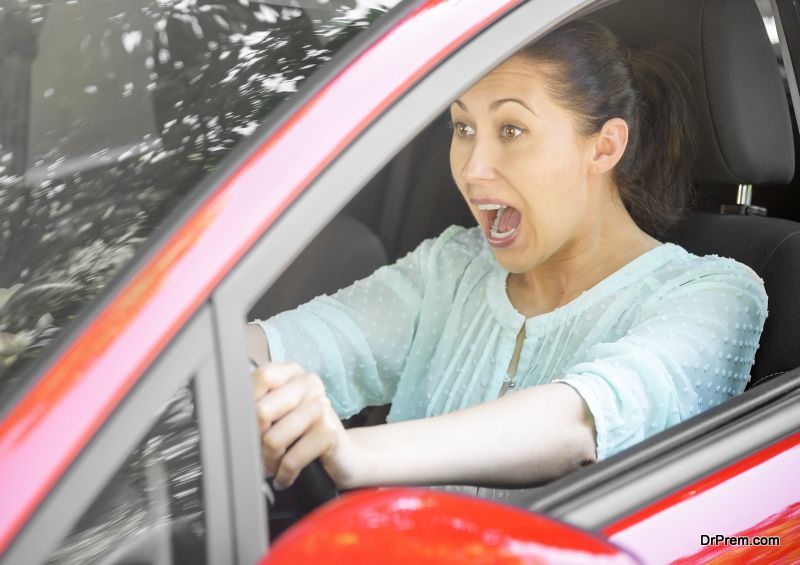 Roll control comes is a part of the electronic stability control system of a vehicle. It assumes control when the vehicle approaches a condition of potential roll over. It applies the brakes and modulates the throttle which ensures that the car doesn't roll over.