It's not nice to think about roadside emergencies, but you have to be realistic and prepare for any incident. It could be something as simple as a flat tire, or you may be stranded in the middle of the night somewhere because your battery died out. It's not a pleasant situation or pleasant thought, but having a roadside emergency kit will at least be of help when you're in a sticky situation. Though you can buy a ready-made kit, its best to put together the things yourself, as it is usually more pocket friendly and personalized:
15 Roadside emergency kit essentials for your car
1.     Spare tire, jack and jumper cables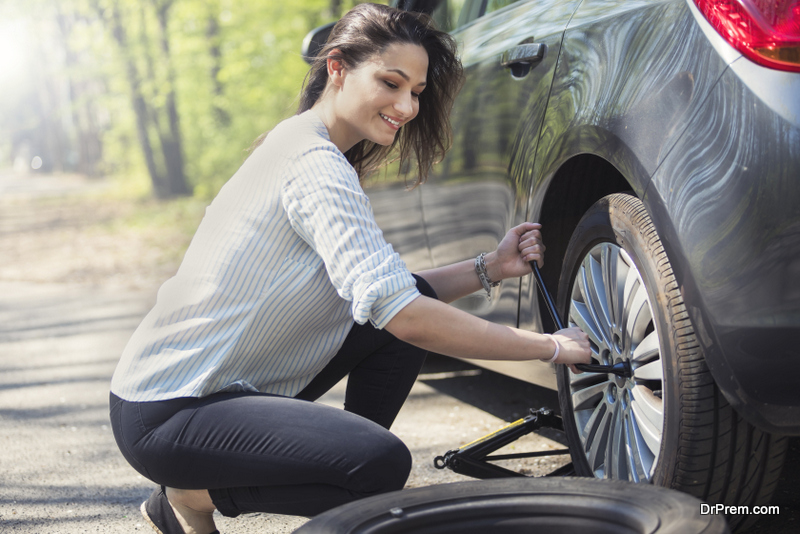 A jack and a spare tire are without question must-haves in your car. Every car usually has a jack and a spare tire, and whenever you have a flat, it's best to replace the spare tire ASAP. Jumper cables too you should carry around especially in cold weather, one of the car breakdown reasons is a dead battery.
Carry these three items around and you will not be stranded as easily. 20 feet jumper cables are the best as they can connect to a truck, SUV, or car and the cables should be the right gauge for the car.
2.     Window scraper, snow shovel
To be prepared for winters, you should pack a window scraper and a snow shovel to clear your path.
3.     Reflective triangles, tape or roadside flares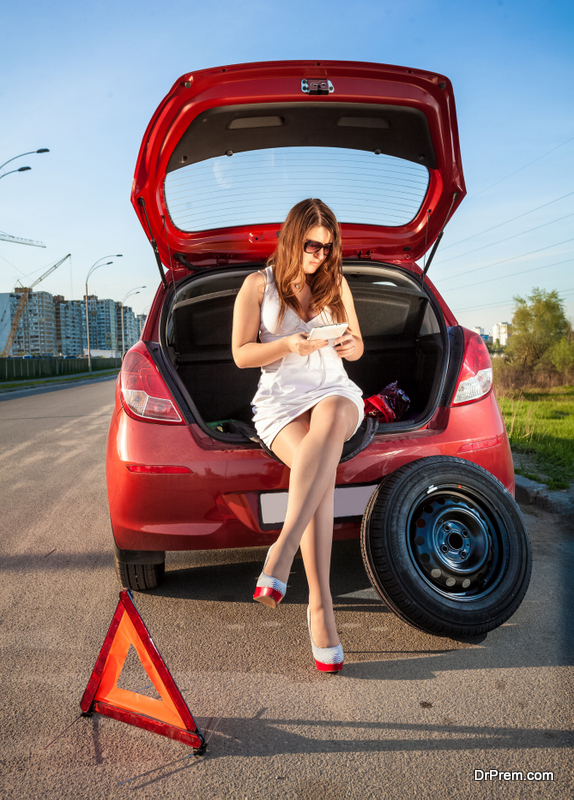 If you are stranded or are in an accident, you will need a roadside flare, reflective triangle or tape to alert other drivers and stay safe. These should be in your roadside emergency kit to prevent further mishaps.
4.     Emergency car battery charger
If you're on a road trip, or camping, hiking and you left the car light on, you might find yourself in a car which will not start. There might be no friendly people around to jump your car. With an emergency car battery charger, you will not be stranded in a lonely area.
It is an expensive item but for winters, when there are few people around, (and those who see your predicament may not be so willing to get out of their car and help a stranger or their batteries might be low too!), purchasing this charger will make you more independent and help you travel with peace of mind.
5.     Multi-tool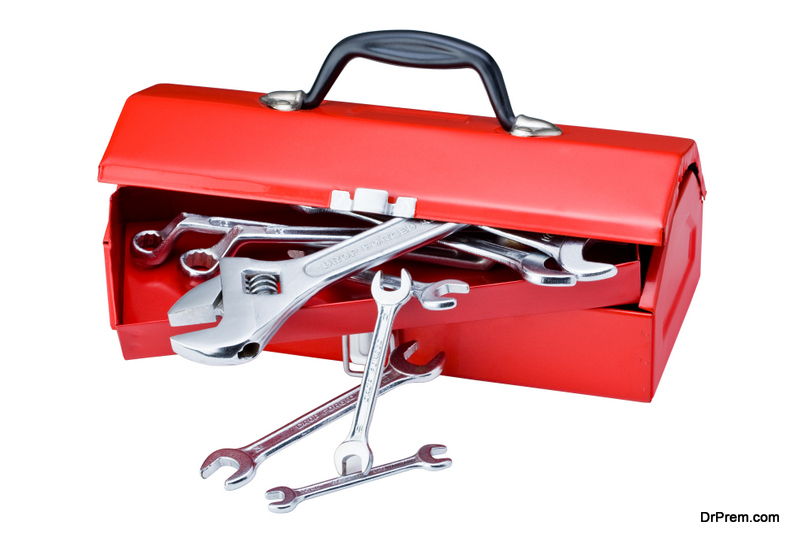 A multi-tool is a roadside emergency kit essential. It should have screwdriver, heads, pliers as well as pocket-knife. This handy tool can be used to break car window/s, cutting seat belts and to fix minor car troubles. Heaven forbid if you're in an accident, a vehicle escape tool will help you get out of the car fast. Keep an extra, so that your passengers can help themselves out too.
6.     Emergency numbers
In emergencies, it might not be so easy to recall the numbers of your friends or family. You should have a list of people to call which is laminated and keep it in your dashboard.
7.     Bottled water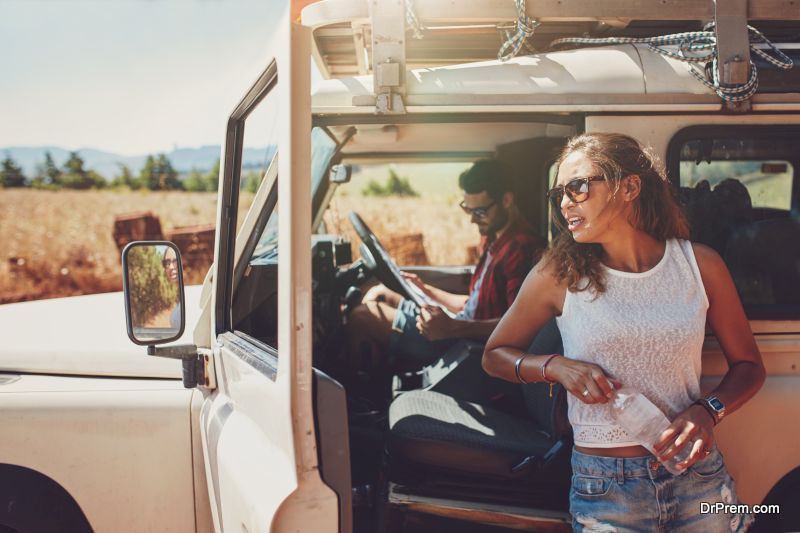 You should have a gallon of bottled water in your kit. It will help you and your family stay hydrated or to cool down an overheated car.
8.     Ponchos/raincoats
Keeping a poncho or ponchos in your vehicle will ensure that you don't get soaking wet when you have to change your tire in the rain or when you have to go to get help in the rain.
Some other common items you must have in your roadside emergency kit:
Duct tape
Tire pressure measuring gauge
Utility gloves
Tow Strap
Oil
9 .   Fire extinguisher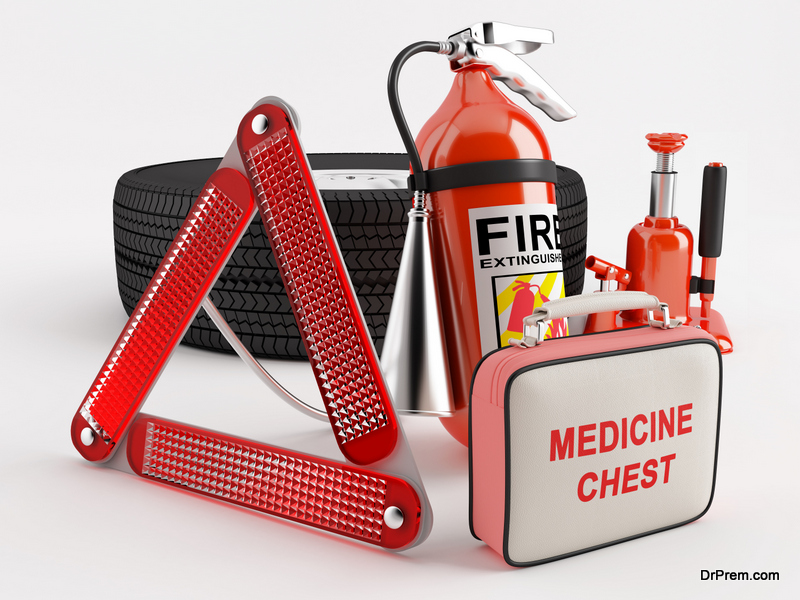 Car fires are more common than you think. A car fire could start due to an accident, or due to some electrical short circuit in the car. Some car fires have been caused by extreme heat conditions too.  Buy a fire extinguisher which can douse fires due to flammable liquids (diesel or gasoline) and electrical fires. You can bolt it to the floor of the passenger seat, so that it is easily available.
10.     Disposable camera
This camera will be extremely useful to document an accident you're in, in case your phone stops working. It will be easier to get insurance companies to pay up when they have video recording of the incident, right after it happened.
11.     Medicines and basic first aid items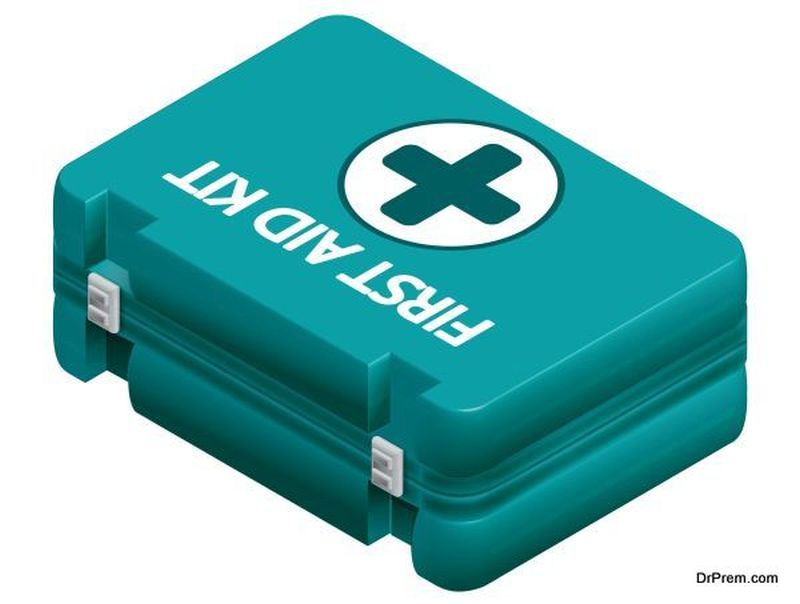 Your roadside emergency kit should include a first aid box. It could have a spare inhaler (if you suffer from asthma), or an epi-pen if you have any severe allergy and diabetes or blood pressure medication. If you suffer from a heart condition, you should ask your doctor to prescribe some for your emergency kit.
 Antiseptic wipes, antihistamine, disposable gloves, adhesive tape (medical), aspirin, tweezers, antibiotic ointment, burn gel, hydrocortisone cream and band-aids also should be your first aid box.
12.       Waterproof matches/ lighter
You might have to step out of the car, and wait outside for help. Having a lighter or matches can help to start a small bonfire to stay warm and also to catch the attention of rescuers.
13.      Cell phone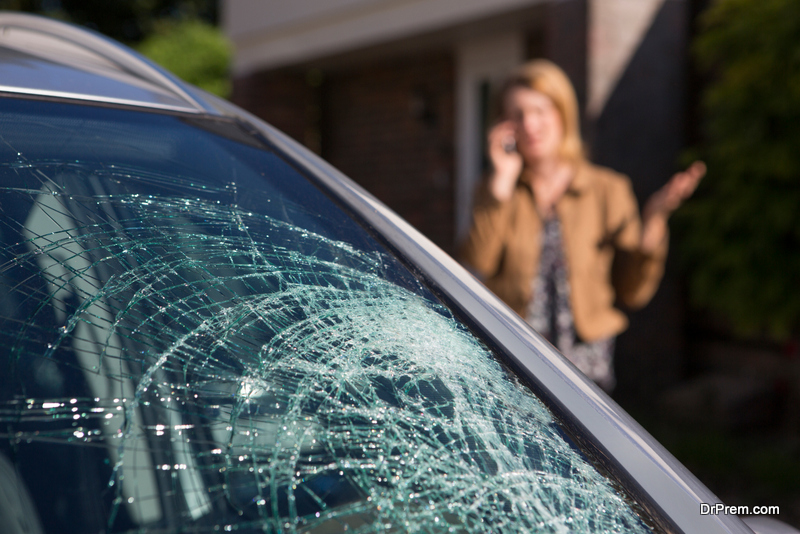 If you're wondering what to do with your old handset, just keep it in your car. Charge it from time to time. You can use this phone (even if it does not have a plan) to make emergency calls, as your location can be triangulated through the phone.
14.     Blankets
If you live in a cold climate, be sure to pack some blankets too, which will keep you from freezing if the car heating stops working.
15.     Energy foods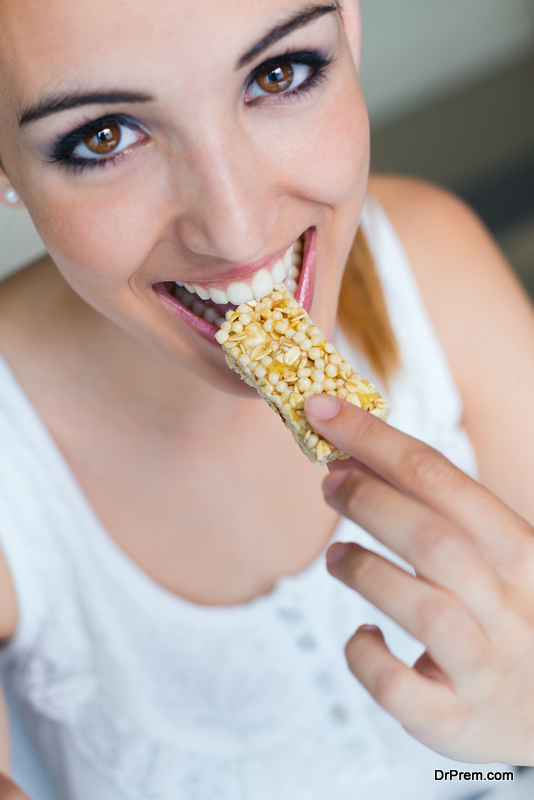 Peanut butter jar, bag of dried nuts such as almonds, walnuts, raisins and energy bars will keep for a long time, even in extreme climates and will give you the energy to wait for the rescue people. If you're travelling with a lot of people, pack enough emergency food and water for all of you.
In case you have a car breakdown, an elaborate roadside emergency kit will be of great use. If you can't buy all the things at one time, keep adding to it and always make sure that all the items are in working order.