What is life without a little passion and fun? We all need to unwind in some way or have something that gives us inspiration to go through daily drudgery. The cartoon inspired cars are probably a result of such feelings. They have something zestful and youthful about them and they give us the hope that probably the real world is not an utterly bad place after all. All of us have grown up with some cartoon or the other. Whichever cartoon may be your favorite, there is a nice car used by the characters which caught your fancy. Many of the famous cartoon cars have been turned into reality. The cartoon cars are special because they make us feel alive; they make us believe in all the good things life has to offer. May be the following list of cartoon inspired cars will tweak your imagination and you will also be able to find out which cartoon car you would like to own and ride in reality.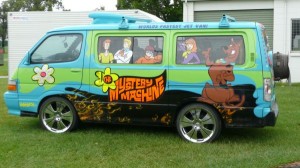 The Mystery Machine:
Who can ever forget the bright, green, floral printed car used by Scooby and the young bunch of detectives? The real world version of the mystery machine looks exactly same. Lou and Steve Raguse also grew up watching Scooby Doo and in the summer of the year 2002 they took up the project of painting an old van and giving it a makeover. The first van looked so similar to the cartoon one that they painted two more vans in the same way. They sold two and kept one for themselves.
Mach 5:
You too probably wanted to drive a beautiful car like Mach 5. It was featured in the popular cartoon series named Speed Racer. The real life version has become very popular too. It is super stylish and has a white and red exterior just like the cartoon version. Mark Towle is a custom car builder who made the Mach 5. This reminds us that there is a kid in all of us.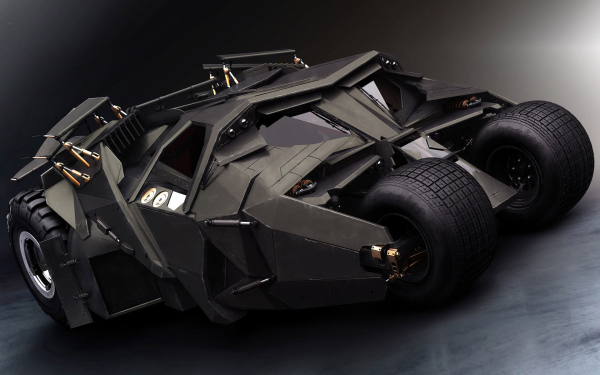 Batmobile:
Every kid fancies a ride in the Batmobile. It is an epitome of technology and beauty. The car made for the television series fetched $233,000 and this made automobile makers produce more of these beauties for daily use.
Mater:
If you have watched the movie 'Cars' you will definitely love this one and if you have  not then too you will fall in love with this fantastic replica of Mater and its toothy smile. It was made by Eddie Paul.
Donald's Car:
Disney cartoons have touched the lives of millions of kids all over the world and Donald is one of the funniest and popular most of Disney brigade. Donald Duck's red car has been transformed into reality.