You can't deny that some classic cars are so stunning that you feel a hitch in your breath. They don't look old rather they have a naughty charm about them which gets both men and women excited. Some people might tell you that cars are for transportation and they need not look cool but believing it would be utter stupidity. Life is short and we all want something that makes it worthwhile. There are classic cars which can give sports cars a good run for their money. In this article we will describe some classic yet super cool cars which anyone will love to possess.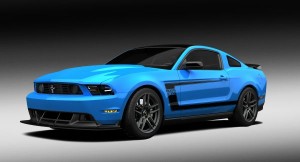 Chevrolet Corvette:
This car is the great-grand-dad of all American sports cars. It was manufactured first in 1953 by Chevrolet. There was a shortage of steel so fiberglass was used along with steel. This sports car seats two and is a truly sexy classic car. With this car Chevrolet introduced a new design in cars but kept the inner ingredients as sturdy as before. The two speed Power-glide automatic transmission makes this car special but it does not deliver good speed despite of great good looks.
Shelby 427 Cobra:
The Shelby Cobra is dangerously beautiful and if you like to play hard then this is the right car which will add a sensuous touch to your personality. The problem with this car is that it is too hefty, both literally and price wise. If you are someone who is interested in getting a cool collectible classic car then this one is great but do not expect it to match the racing qualities of today's sports cars.
Oldsmobile F-88:
Oldsmobile used to make charming old world cars with good capacity and then came the 50s. The decade after that has witnessed a lot of change in automobile industry, especially in car design and execution. The auto designers Harley Earl, Bill Mitchell, Ken Pickering and Zora Duntov did a great job making this car. The only surviving F-88 got auctioned for a staggering sum of $3, 24,000 USD.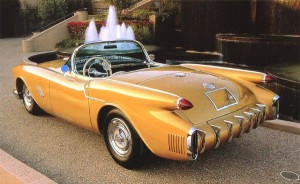 Ford Mustang:
One of the classic bests, the Ford Mustang exudes a sensuous charm that is hard to overlook. It made its public debut in 1964. It even got a TV promotional. It was one of the most stylish yet affordable cars of that era and many bought it. About a million were sold in the first 18 weeks.
Chrysler D'Elegance:
Some cars are timeless and this is true for the D' Elegance from Chrysler. It is a closed car but still manages to look amazing. It was designed, top to bottom, by Chrysler engineers and gave a new dimension to traditional coupe cars.