Cars have become synonymous with status, style and class. The classic American cars that have paved the path for modern automobiles are not just good looking but they have a charm and style which cannot be matched easily. The car you ride says a lot about your lifestyle and stylistic perceptions. Classic cars were modeled keeping the modern American aristocrats in mind who were not soft cads but arrogant rebels. The classic American cars have not lost their popularity. They are still being sold and bought with gusto. Car collectors of the world love the American classics cars because they are usable in modern streets and stunning to look at. The muscle cars can give you good mileage and torque even today. They have made a niche for themselves and created an identity which no one can ignore. Following are the best five American classic cars that will surely impress you.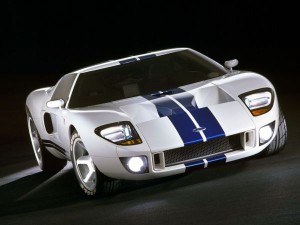 Chevrolet Corvette:
The first sports car of America was marketed in 1953 and has enjoyed a large fan following ever since. It possesses all the qualities that a remarkable sports car should have and many are still interested in buying one. It comes in a cool white that is no less charming than the bright scarlet loved by playboys and naughty gentlemen. This cool classic car has a powerful V8 engine and gives great road performance.
Ford GT40:
Ford and Ferrari had an ego clash and the cold war gave birth to the beautiful GT40. It is a medium sized brute that not only has power but also possesses an exquisite charm. This is the car of the free spirited Americans who are never daunted by adversities and know how to tame the shrews.
The Jeep CJ:
The Jeep is definitely one of the toughest American cars ever invented or designed. Its bold looks, sturdy features and many structure made both men and women become fans. Without the Jeep CJ victory in World War II would not be easy. They are also behind the inspiration that auto makers needed to make SUVs. The Jeep may not be sleek but it has a frank and spontaneous boldness about it which is spectacular.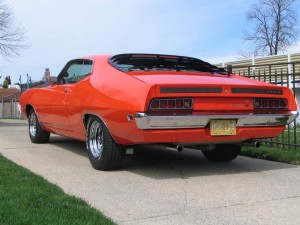 Ford Fairlane Cobra:
The Cobras made by Ford were muscle cars at their best. Powerful and sleek, these beauties are still loved by auto-collectors of the world. The V8 engines helped these cars run quarter of a mile in 14.5 seconds only.
1959 Cadillac:
Extravagant in the most American sort of way the Cadillac made in the late 1950s are gorgeous. They used to have tailfins which made them stand apart from the other contemporary cars.