Hundreds of accidents occur on the roads every year due to distractions while driving. It could be because of a phone call or while fiddling with the infotainment system – in any case, distractions while driving are a big problem. Exploride is a gadget that has been designed to make your life at easy while driving.
What is Exploride?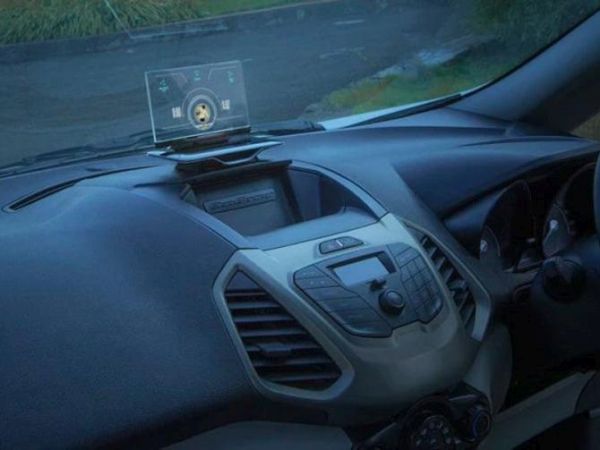 Image Source : Cnet1.CbsiStatic.Com
Exploride is a HUD (Heads-up-display). It's 6-inch transparent screen will sit up on your dashboard and help you with navigation, infotainment and calls. The manufacturer has raised funds through Indiegogo where the response has been phenomenal. They claim the gadget to be the first all in one HUD on the planet.
What is Exploride capable of?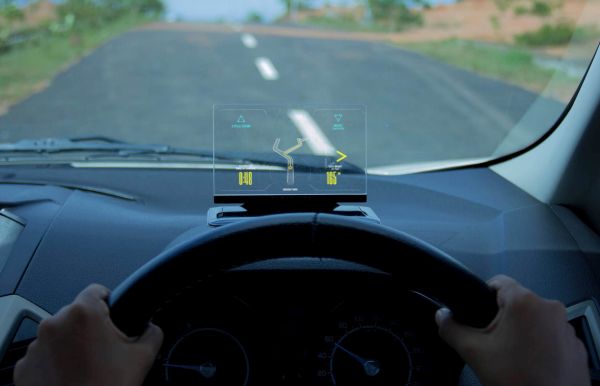 Image Source : TheCoolector.Com
The first thing is that the screen is almost transparent, so when it sits on your dashboard your vision of the road is not blocked. It connects to the 12 V port of the car for its juice. You can see the diagnostic information like tire pressure, fuel level and even the speed of the car on the display. Exploride connects to the on-board diagnostics via Bluetooth.
You can control a variety of capabilities with the help of voice and gesture controls. The screen recognizes four basic gestures, up, down, left and right. You can change music tracks, increase or decrease volume, navigate using Google maps, answer or reject phone calls using your voice or gestures.
You can insert a SIM choose a GSM carrier, listen to the radio via the internet, connect to Google maps, connect devices in the car via Wi-Fi hotspot. Exploride also has a three Mega-pixel dashboard camera, along with 8GB of storage.
Your car becomes safe and smart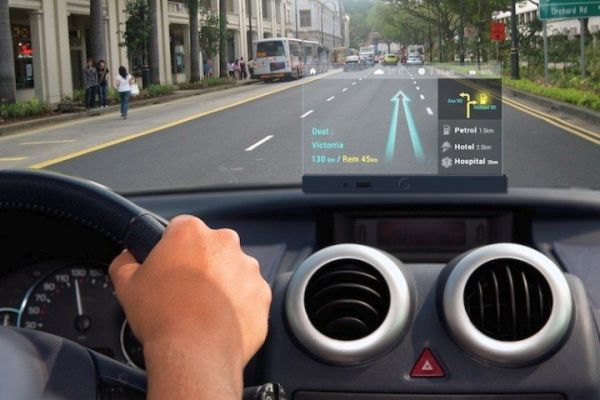 Image Source : CloudFront.Net
The CEO of the company Sunil Vallath had a personal incident, which inspired him to develop a product for safe driving. His fiancé car met an accident while she was on the phone with him. Though she was unharmed, but he was taken aback.
With the installation of the Exploride in your car, you can stay connected with your loved ones without being distracted while driving. The infotainment options that the gadget offers are simply awesome. They might come up with future enhancements in the gadget, like climate control inside the car.
Right from the OBD, infotainment to the navigation system, Exploride can assist you inside the car. You will not have to reach for your phone to answer calls, the gadget can read out the text messages to you.