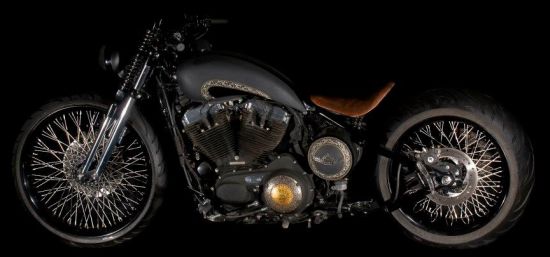 We already have Nandi bike from Rajputana Customs, which has been built on 500cc Royal Enfield engine. Nandi was, indeed, a very elegant beast and presented the real example of creativity by the Indian custom builder. However, this time Rajputana presents even more stylish beast on a 1200cc Harley-Davidson 48.
Harley-Davidson 48 is already a powerhouse, but this time it has meticulously been honed to look more elegant, aggressive and perfect. Bike is called Rajmata (mother of a kingdom) and took more than six months to bear the present form. The bike has been decorated with deep-rooted Indian art and craft aesthetics that include Koftgari sword work on the clutch cover, Jawaja leatherwork on seats and minute paintings on the gas oil tank that add more to the overall looks of the customized Harley Davidson.
The custom work can further be seen at the rear end of the bike where the custom wheel looks bigger than the stocks and the rear section treatment leaves the tire uncovered, making the custom look even more aggressive. The tuner also used stainless steel custom straights and modified the front springer to make the coherent whole of the Harley, thus giving it a bigger and meaner looks.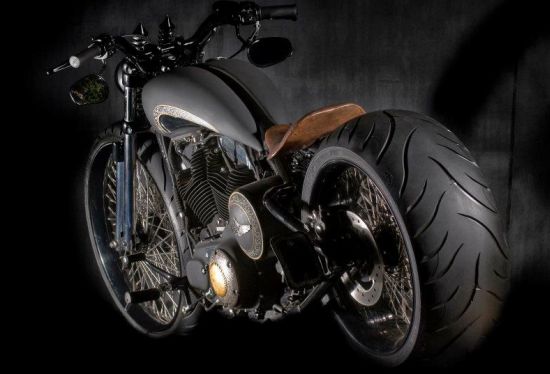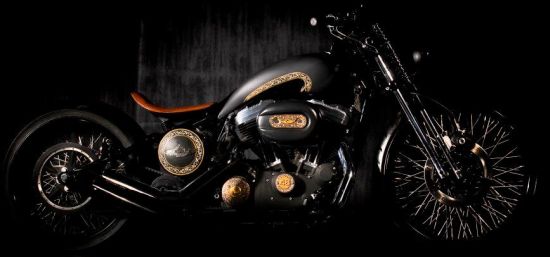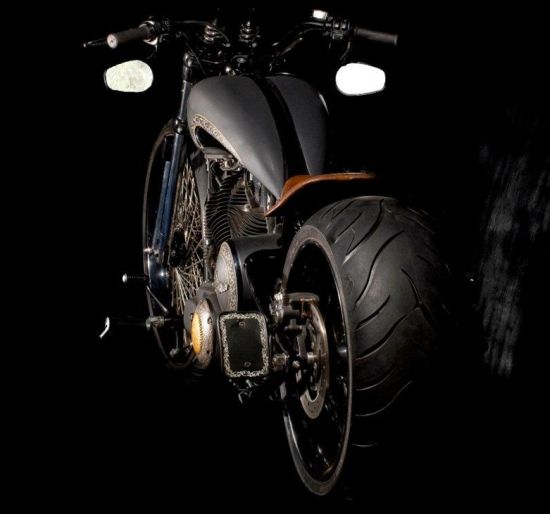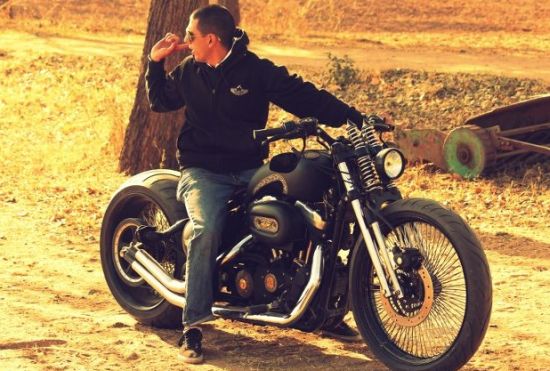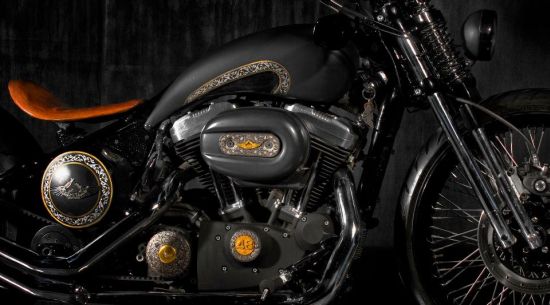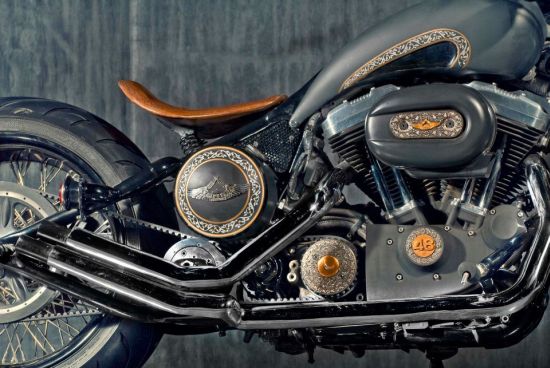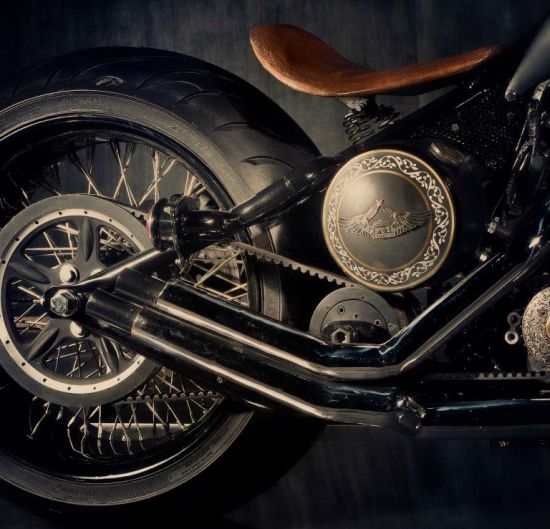 Via: Bikerscafeblog