Bavarian Motor Works is famous for producing luxury cars that often compromise fuel efficiency for performance; however, with soaring fuel price, it seems that even the giant German Auto manufacturer would have to change its strategy. BMW has recently embraced the change and has shown commitment to produce more fuel efficient hybrid and all-electric vehicles in the future. We look at five such green autos from BMW.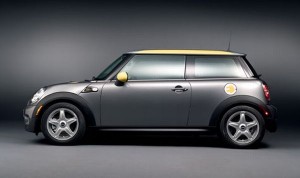 BMW i8
Often touted as the electric supercar of the future, BMW i8 is a plug-in hybrid that was first unveiled at the 2011 Frankfurt Motor Show. Powered by a plug-in petrol-electric hybrid powertrain i8 runs on a 220bhp 1.5-litre three-cylinder petrol engine along with a 129bhp electric motor. All this doesn't mean it's a fuel hungry machine given to its fuel efficiency of 80 miles per gallon. It can accelerate from 0 to 62 mph within 4.5 seconds with a top speed of 155mph. i8 seems to pave the way for future BMWs.
BMW ActiveHybrid 3
ActiveHybrid aims at achieving higher efficiency by running electrical and combustion engines in unison. The ActiveHybrid 3 employs a 1.3-kWh lithium-ion battery along with a 3.0-liter 335i engine. The car can accelerate up to 100 Km in 5.3 seconds and has a top speed of 250 km/h. It gives fuel efficiency of around 25 mpg in city drive and offers ECO PRO mode to help you extract hypermiles of your car.
BMW Concept Active Tourer
Concept Active Tourer would be one of the rare plug-in hybrid front-drive BMWs that is expected to hit production in coming few years. Based on 1.5-litre three-cylinder direct injection petrol engine, electric motor and lithium-ion battery the Active Tourer can churn out 188bhp of power with a top speed of 120mph. It promises fuel efficiency of up to 113mpg with electric only range of 18 miles.
BMW Z10 ED Eco-Supercar
Z10 ED is one of the most ambitious plans from BMW with ED standing for Efficient Dynamics. It will be developed by the Technik division and aims to churn out 400hp of power. The two-seater supercar would run on lithium-ion battery and aims to utilize turbo charging, direct injection and brake regeneration technologies to make a more fuel-efficient car of the future.
BMW Mini E
Mini E is a two-seater hassle free compact car that aims to achieve zero carbon footprints. The all-electric can run for about 100 miles on a single charge with acceleration from 0 to 60 mph in 8.5 seconds. It is powered by a 35 kilowatt-hour lithium-ion battery that can be fully charged in 4.5 hours with a 220 volt line.