While riding a two wheeler, the helmet is the most important accessory of all things. But the latest helmets available in 2019 do more than just protecting your heads. Technology has improved leaps and bounds, and you now have helmets with Bluetooth connectivity and much more to aid you in your bike rides. In this article. we are going to inform you about some such best motorcycle helmet that you can find for yourself. Buy in 2019 and your bike rides are going to be a lot safer than before and also tech savvy.
 Some of the best helmets of 2019
BILT TECHNO 2: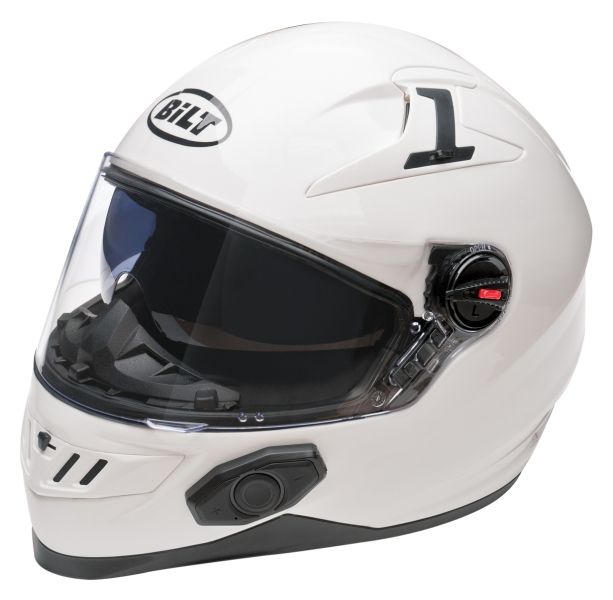 This is easily one of the safest and the best motorcycle helmet that you would find in the markets today. Equipped with a versatile Bluetooth device, this has a range of about 430 yards within which you can communicate with your fellow riders. Most modern Bluetooth systems are compatible with this. The music system is sound, and with the noise cancelling functions, it ensures that the noise around you will not affect the music. The polycarbonate build quality ensures there is no overheating and overall this is a sturdy accessory for your bike.
ILM Modular Flip up: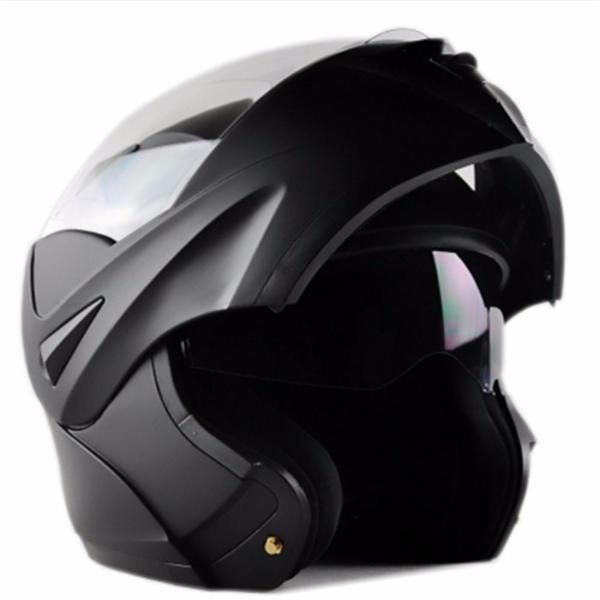 With 8 hours of talk time and 110 hours of standby, the battery of this helmet is among the best.  Despite some mild discomfort users might face while trying to put it on, this ILM Modular Flip up helmet is among the best you can get on a budget. The vents are adjustable and so you can change them as per your liking. The noise cancelling abilities too are decent in this particular product.
IV2 953 Dual Visor: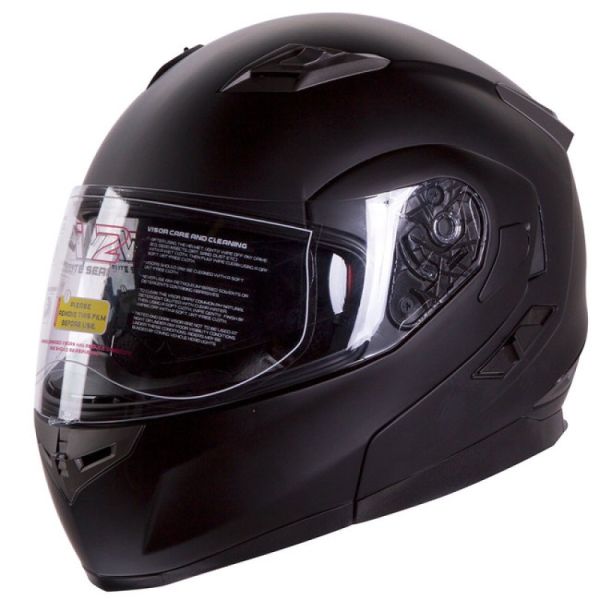 The modular design of this helmet provides the scope for removing it with one hand. The anti- scratch technology bodes well with anti-fog shields and makes this helmet among the best motorcycle helmet. The Bluetooth 3 technology allows connectivity between four fellow riders within a range of 1200 feet. The only possible issues with this otherwise fine helmet are that it is a tad too heavy. Also the Bluetooth is not pre- installed. But with such large Bluetooth coverage and stylish design, this helmet is among the most affordable helmets you can get your hands on.
Bell Qualifier DLX: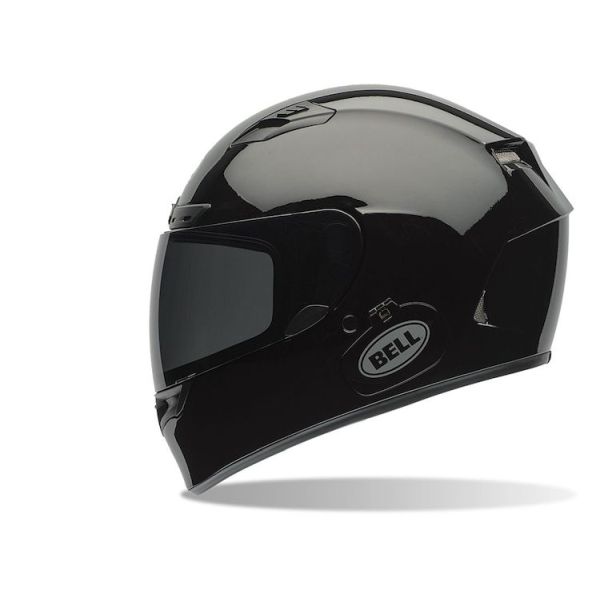 The polycarbonate build of this helmet makes it strong, sturdy and lightweight. The integrated speakers make your journey a great musical experience. The internal filler is anti – bacterial, apart from being breathable, which is a unique feature of the helmet. The Bluetooth device is of good quality and bodes well with the sleek and comfortable helmet that this product offers.
O'Neal Commander: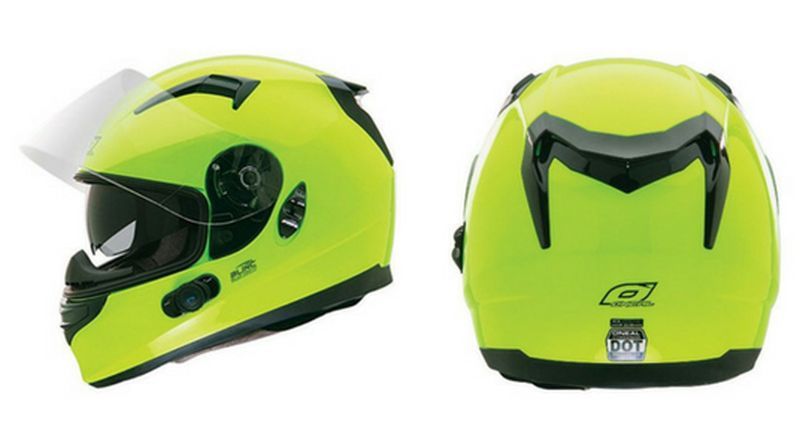 Equipped with Bluetooth 2.0, this helmet has a pretty good battery life as well. 10 hours of talking time and around 130 hours of standby is what you can expect. This comes in handy while covering long distances, as then the helmet can go without charge for a long time. This helmet is deemed to be flashy by some, but is overall a fine style statement. The pull down sun visor also ensures that your ride comfort is optimum even in the Sun. The only problem is that this visor does get stuck at times and cause problems.
TORC TB 27: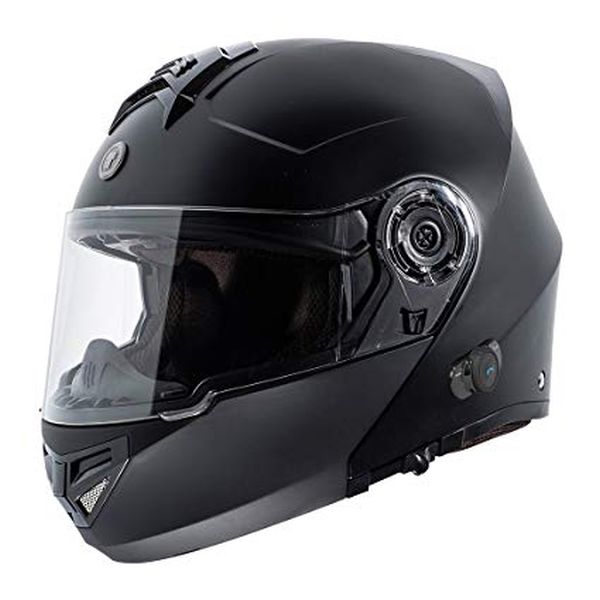 The lightweight yet strong material that is used to make this helmet is one of the main attractions of this fine helmet. The Bluetooth 2.0 technology is handy to buy in 2019. You can take calls or make calls on the go. Along with the sun visor, this helmet also comes with a drop visor just to ensure that the visibility is never compromised. The only possible glitch is that at very high speeds, the Bluetooth device has problems functioning properly at times.
TORC T10B Prodigy: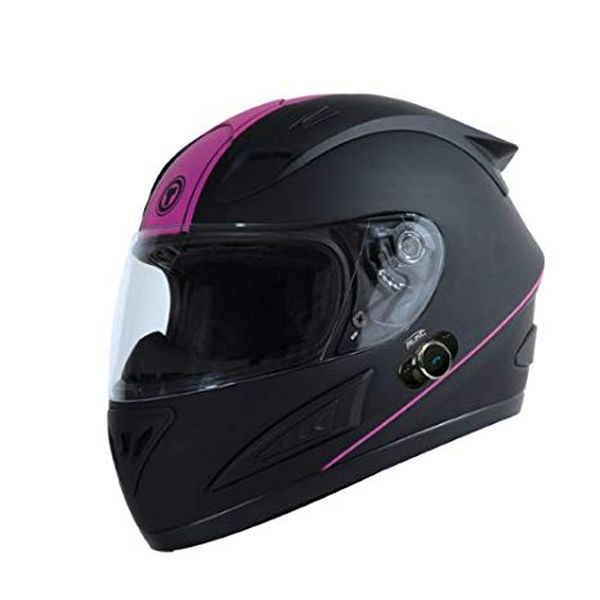 Many Bluetooth helmets falter when it comes to their functionality in the rains. This product, however, will give no such complaints, owing to its efficient resistance to water and inclement weather. The sturdy helmet can withstand violent weathers with relative ease. This helmet too is Bluetooth 2.0 enabled, thus allowing you conversations with your fellow riders. The music system too is of great quality. The light weight of the helmet is very comforting and the adjustable vents ensure the right air flow thus making it among the best motorcycle helmet.
Final words
On a budget, these are some of the best helmets you can buy for yourself. There should be never a compromise on the safety and security while riding a two wheeler. So these most affordable helmets will come in handy and keep you safe while you enjoy your journey. Get these soon for yourself and make the most of these new products in 2019. May your journeys be safe and sound.