Car paint needs protection against bird droppings, scratches, and car wash. Your car paint protection specialist can make it easy with ceramic coatings or paint protection films. Here are useful tips on how to choose the right solution.
Tips to Choose the Best Paint Protection Film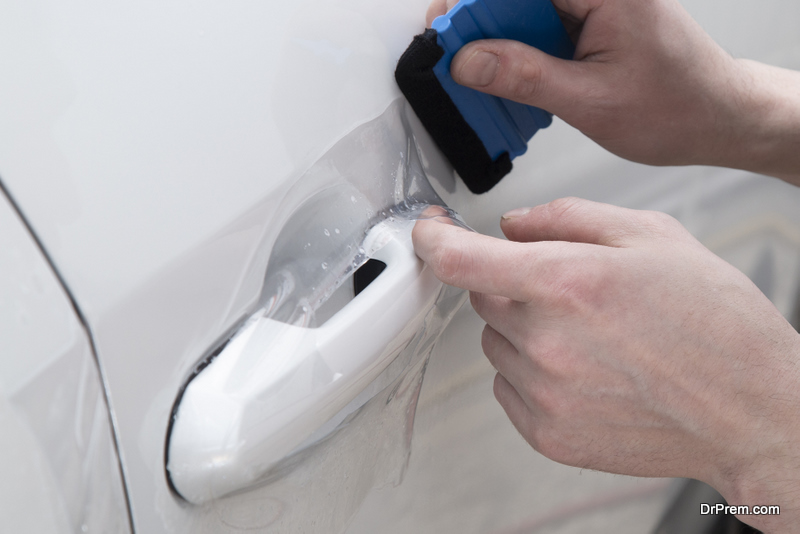 The paint protection film is the newest kid on the block. It is a thin polyurethane film that is applied by vinyl installation experts or professional auto detailing experts. The polymer acts as a skin and protects your car paint from small scratches, rock chips, acid rain, UV exposure, mineral deposits, etc.
There are multiple brands of paint protection film to choose from. Here are some essential factors to focus on while choosing a paint protection film:
Paint protection film comes with a 10-year guarantee.
Nano-fusion types of PPF come with a lifetime guarantee, but they are priced higher.
The right PPF depends on owner preferences. For some car owners, price is an essential factor while for some durability and quality. Some paint protection films are simple to install, which makes them cheaper.
Most paint protection films offer fantastic protection, appearance, and resilience. As a car owner, you need to set your preferences right when purchasing the film and hire the best car paint protection specialist.
Application
The application of the paint protection film is an important aspect. A right paint protection film would provide full protection to complete hood, front bumpers, fenders, and mirrors. You need to select a paint protection film that offers full front-end protection.
Tips to Select the Best Ceramic Coating for Your Car Paint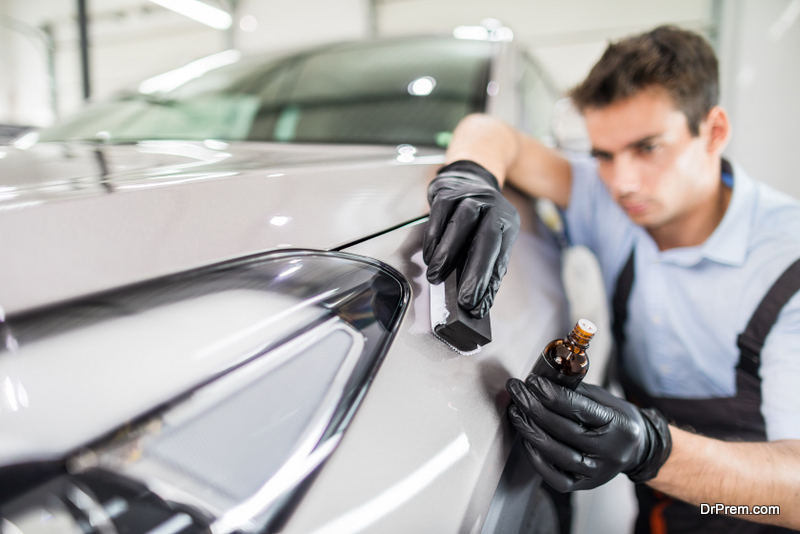 Ceramic coating, also known as Nano-ceramic coating, is a great way to protect your car's paint. Applying it can add substantial value to your car. Before you make a buying decision, you need to get some facts straight. Ceramic coatings are generally of two types – Professionally Installed Ceramic Coatings and DIY Ceramic Coatings.
A certified dealer fixes the professionally installed ceramic coating. The product is of commercial-grade, which needs more prep work, takes longer to cure, and has a complicated application process. The professional installed ceramic coatings can cost around $400 to $600, including prep work and installation.
On the other hand, the DIY ceramic coating is a cheaper option that is made for easier installation. It is not concentrated as a commercial-grade but produces similar results. The DIY ceramic coating provides a semi-permanent layer of protection to the car's paint.
You need to apply the ceramic coating using an applicator or microfiber cloth and then buffing it off. When done right, the DIY ceramic coating can give your car showroom shine.
Which Is Better – Paint Protection Film or Ceramic Coating?
Both paint protection solutions share many benefits, but they have a few differentiating factors that can influence your decision.
Paint protection film offers better protection from rock chips and road debris. The urethane film can absorb a lot of damage before it reaches your car's paint. Though it provides excellent protection, it needs to be replaced after a few years. It also needs upkeep if it yellows or forms blisters.
Ceramic coating is more of a permanent solution. Paint protection film may dull the paint's glossiness, which is not in the case of ceramic coating. It enhances the look of your car. The ceramic coating offers cleaning ease, hydrophobicity, and glossiness.
Neglecting the paint is a common error car owners make. If the car paint is well cared for, it will also be resistant to most external influences and maintain a car's high visual appeal. The paint protection film and ceramic coatings are good car paint protection solutions that will help keep your car's looks.
Article Submitted By Community Writer