Every year new motorcycles are launched into the market. Some of them are just remodeled versions of pre-existing motorcycles while some of them make our heart beat faster with excitement and anticipation. To meet the demands of the modern consumers, the motorcycle companies are trying their best to combine all style, performance and fuel efficiency together. In 2013, the premium motorcycle manufacturing companies launched a host of new bikes that will surely impress you with their performance in every important aspect. The best motorcycles of the year 2013 are discussed here.
Aprilla Caponord 1200
One thing that is absolutely true about the Aprilla Caponord 1200 is that it is powerful. It is roomy enough for a comfy two-some ride around the city. You can even take this beauty for a city to city road trip. This bike protects you from dust particles and wind. The Caponord 1200 is powered by twin 1197 cc engines. It also has cruise control, which enables you to control the mega ride better, and automatic shock absorbers that don't let the roads seem bumpy for you.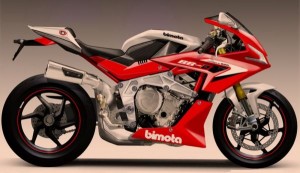 Bimota BB2
The best thing about this bike is probably its BMW S1000RR engine. It can also boast of several other stunning features like the Brembo monobloc brakes and Arrow slip-on echaust. It has been carefully crafted by the sak-art design and gives a staggering 193 horsepower. The design is very stylish and the hidden headlights add to its oomph. The sleek performance paired with sporty good looks make this bike feature in all bike lovers' wish list.
BMW F800GT
An advanced and much improved version of the 2006 F800St, the new BMW F800GT is surely a showstopper. This one is great for travelling and road trips and gives high speed for sporting events as well. The 798cc parallel twin engines produce enough power for a speedy ride it will give you an average of 250 miles and provides torque of 63lb/ft at 5800 rpm. The price may seem a bit high but you don't get BMW at a cheap rate. It has been marketed at $11, 890.
Honda CBR500R
This is the ultimate budget friendly sports bike that you have been waiting for. It is available at only $5,500. It doesn't matter how skilled you are, this bike will perform smoothly. The parallel twin engines of 471cc helps in speeding up and efficient fuel savings.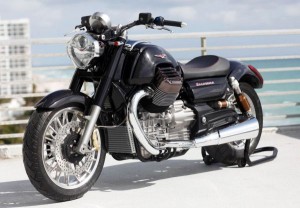 Moto Guzzi California 1400
The Moto Guzzi California 1400 embodies the Italian elegance and razor sharp performance. You can get it on two different versions – customized and touring. It is quite lightweight though looks huge and gives 88.5 lb/ft torque at 2750 rpm.