Mazda had launched a similar car before but due to the global economic crisis, it could not make a market for itself around 2009. With the world economy more stabilized than before, they have again ventured into launching a brand new car, 2014 Mazda 6. This car is even better than the predecessor with the same name. The full sized sedan gives you the value for your money.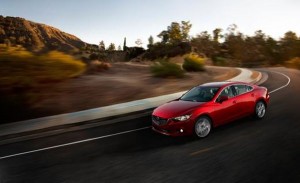 A car has to be judged from several different angles before a conclusion can be drawn. The last verdict definitely comes from the public who use it and form a firsthand idea about it.
The model of the 2014 Mazda 6
The new Mazda 6 is an exquisitely designed car that focuses on minute detailing. Every line of this car has been carefully drawn. The grille of this car has a more matured and square box shape. Compared to the previous model, this one looks more high-end and has an edge to its look. Unlike the other contemporary sedan manufacturers, Mazda has shown guts in shifting its design drastically. It actually proves their commitment towards achieving customer satisfaction. They have decided to market a wagon and a sedan version of the Mazda 6. Not only the four door version but the 5 door Tourer version is also stylistically perfect. The halogen or bi-Xenon headlights look attractive along with the useful daylights beneath. 17 to 19 inch alloy wheels are used in the different versions of this car.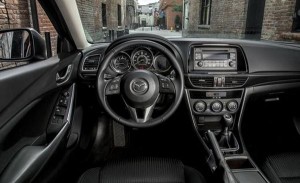 The interior and comfort levels
The interior of a car is of prime importance, especially if you are buying it for family use. The steering wheel has been designed with care and not cluttered. The inside of the car is spacious. You may find the cruise control button at the left of the steering wheel. There is enough room for your knick-knacks as the roomy door pockets are good for stacking your newspapers, books and water bottles. The seats have been contoured to give you excellent comfort.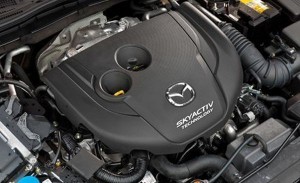 Engine and other features
The 2.5-liter four-cylinder engine provides an average of 185 lb/ft of torque and 184 horsepower. It comes into life briskly and gives a smooth performance. This car has been designed to give you great fuel economy and save you bucks wasted on fossil fuels. The dry clutch is easy to use and maneuver. The front of the car comes packed with tech details that will delight both the passenger and the driver. They have added a 5.8 inch LCD screen, Bluetooth and Hands Free streaming system. The rear and front parking sensors that you will get with the sports version is a great advantage.