Cars are not just necessary but also luxury. Cars make us dream and drool and plan our budgets so we can accommodate one in our lives. Accordingly, technology is always improving and trying to deliver its best through every amenity of daily use. The modern cars combine speed, comfort and environment friendliness together and pack a punch. To be highly esteemed, a car must pass the road tests with ease and give us good fuel efficiency, reducing the fuel costs and air pollution. Safety is another aspect of cars that must not be neglected while you are planning to buy a new one. Here you will find the details regarding the best cars that have been launched in the market in 2013.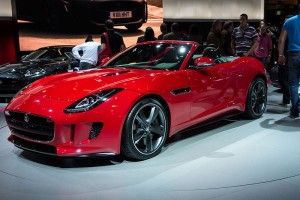 Jaguar F-Type
Powered by a 3.0 liter, V6 340 engine, the Jaguar F-Type is a first class car that will take your breath away at a single glance. It is drop dead gorgeous and available in three varieties- F-Type, F-Type S, and F-Type V8 S. It is the ultimate sports car that you can desire for in 2013. It gives you an average of 260 km/h mileage. It is a smart car that stops whenever you bring the car to a halt. This way fuel and money both get saved.
McLaren P1
This is a supercar. Much is being expected from the McLaren P1 because it is the newer generation of the legendary F1 series cars by the same company. The hybrid car uses electric motor to enhance its performance and respond faster to the driver's commands. It is available in vibrant colors like canary yellow and bright red. It is going to give a tough competition to the Ferrari and Porsche contemporaries.
Tesla Model X
The brand new SUV has merged the functionality of a minivan with the comfort and good looks of a high-end luxury car. It is a dual motor powered model. The second motor enhances the road performance by increasing the torque of the car substantially. It is a compact family car that looks elegant.
Ferrari F150
This hyped car, launched at the Geneva Motor Show this year, is one of the most anticipated cars of the year 2013. It will give tight competition to the Porsche 918 and the McLaren P1.  It looks stunning and a brilliant V12 engine is supposed to deliver 230 mph speed.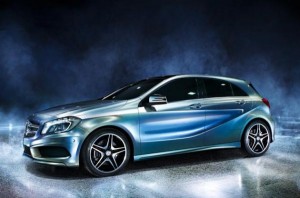 Mercedes Benz A-Class
This classy car is a dream to ride. You can get one of these luxury cars in the price range of $ 18,945 to $28,775. It is a spacious and very comfy family car that looks and feels high end from every aspect.