It is now easier to find a family car, small sport utility vehicle or compact sedan under $20,000. In addition, you will not have to compromise on fuel efficiency, safety rating, warranty, etc. There are several options out of which you can make your choice. All these come with attractive features and great performances. Check out some of the best considerable options for your next purchase.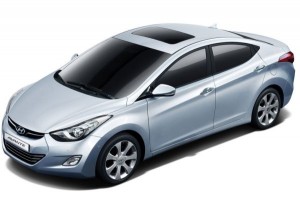 Hyundai Elantra: This compact sedan has been highly rated by various consumer reports. It is one of the best vehicles that can be available under $20,000. It can be yours for just around $17,000. This sedan is quite spacious and has a touch of elegance. You would receive competitive fuel efficiency from this car. Its fuel economy comes to be around 28 mpg in the city and 38 mpg on the highway. It is quite easy to handle this car, as it offers you a smooth and comfortable ride. This powerful sedan with a 1.8-liter, four-cylinder engine comes with nicely finished interiors.
Subaru Impreza: This all-wheel drive compact called Subaru Impreza can be had as both a hatchback and a sedan. This stylish car comes with a fuel economy of around 29 mpg in the city and 33 mpg on the highway. Available at nearly $18,000, Impreza is a reliable vehicle with great driving features. You can easily have a drive in this car even in snowy weather.
Hyundai Tucson: Those who like larger vehicles and spacious interiors can opt for Hyundai Tucson. This car has a powerful 2.0-liter engine. For safety purposes, it also offers side airbags, as well as downhill brake control. You may also get a hands-free calling feature to use while driving this car.
Ford Focus: This versatile vehicle comes with posh interiors at a price of around $19,000. This car offers a fuel economy of 26 mpg. You can also get an electric model of Ford Focus, as well as opt for Focus ST that is performance-focused. However, your price range will restrict you to grab the SE four-door sedan.
Kia Forte: You can purchase this car in both hatchback and sedan styles. Kia Forte is available in three trims – SX, EX and LX (sedan only). You would find it running on a 2.0-liter, four-cylinder engine. It features six-speed transmission. Its powerful engine and stylish interiors make it worth buying if you have a budget under $20,000. This car would cost you around $16,000 or less.