Amphibious vehicles are all the rage in 2018- these vehicles, capable of moving on land and water have had a slow but steady climb into the public consciousness and some of the latest amphibious vehicles 2018 has on offer will get anybody's curiosity.  It's been a tough road for the water- land hybrid market because it is hard to create a machine that runs equally well on land as well as water. But the vehicles coming out now are different. Designers have used every trick up their sleeves to create a personal vehicle, which can float as good as it can drive. Finally, it seems as though the general public's curiosity and interest will come together to make amphibious vehicles mainstream. It's still a long way till we start seeing these machines regularly on our streets and in our waterways; but 2018 promises to be a start.
The latest amphibious vehicles 2018 by Argo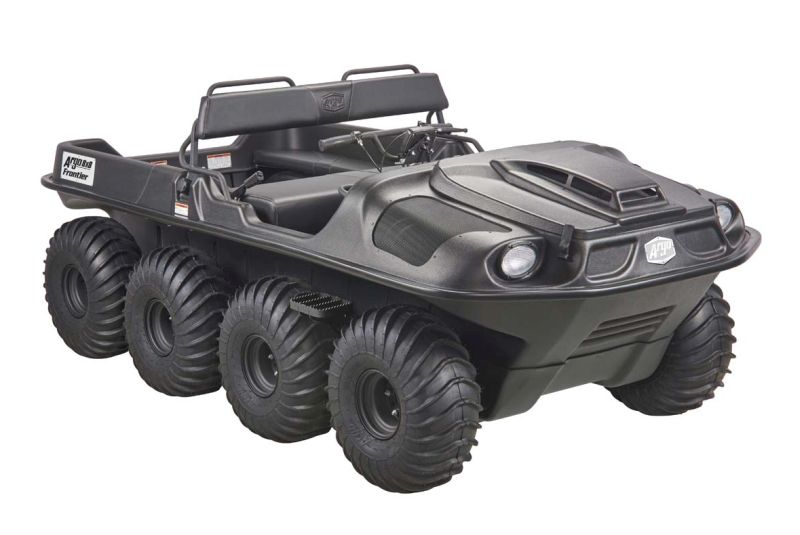 Image Source : atvillustrated.com
Argo is the esteemed Xtreme Terrain Vehicle manufacturing company based in Canada. They have been in production since 1962 and last year they announced the launch of its XTV lineup, which promises to add brand new features and add-ons for its amphibious vehicle lineup. These vehicles promise to be as accessible to commercial city slickers as it would to the outdoor enthusiast. The aptly titled Xplorer series ATV machines would be capable of both commercial and recreational use in any kind of terrain – which would also make them more viable to sell. There are many models to choose from- the initial statement is six models of varying capability as promised by Argo, which should make it easier to decide which model to go for, depending on what kind of terrain one lives and expects to use the automobile in. This is a great push for amphibious vehicle market,  not just in Canada and the US- which are large rural terrain areas – but also in smaller as well as less prosperous lands and markets.
Many choices from varying backgrounds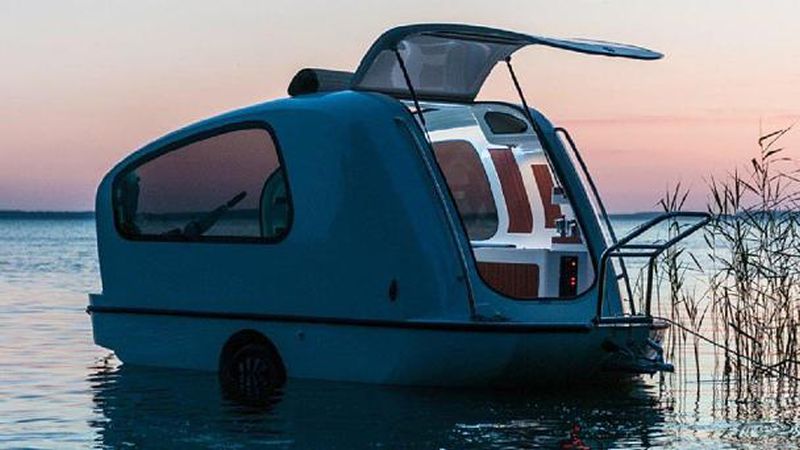 Image Source : static1.fr.de
The new lineup of amphibious vehicles 2018 promises to be exciting because unlike other automobile purchase options, there isn't a fixed dealer or manufacturer of stature involved. As a matter of fact, some vehicles are a product of startups. Take the Sealander Schimmcaravan, which promises to be an amphibious caravan crafted by boat builders in Germany. It seats six persons and floats like a charm. Then there is the Iveco MPC, which is actually used by the US military. This is more of a novelty item as it weighs a staggering 27 ton and only about 600 are up for sale. But if you love anything military and wish for an excursion in the forest waters- this is for you. Other latest amphibious vehicles 2018 include the Dutton surf, capable of speeds of 6mph on water and the Gibbs Aquada, which is powered by a V6 engine.
Tried and tested options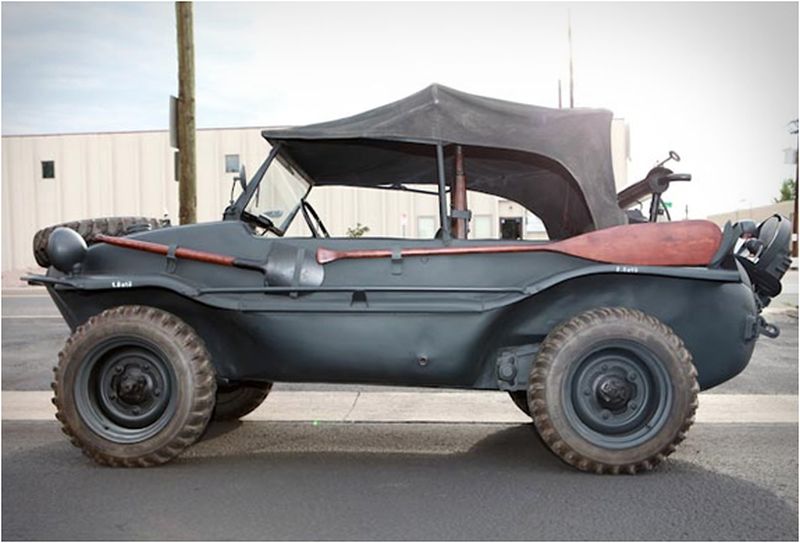 Image Source : cdn.blessthisstuff.com
Not all the latest amphibious vehicles 2018 are made by new wunderkinder. Some like the Amphicar has been in existence since 1961 and have sold around 4,000 units. This water car uses a four-cylinder petrol engine and a manual gearbox. The car has a top speed of 7 knots of water and is considered durable and sturdy. Then there is the Volkswagen Schwimmwagen, which was launched way back in the 1942-44 when around 14,000 units were made. This vehicle was also used in military exercises in the Second World War with a stamp of approval attached to it. A screw propeller would lower when the vehicle entered the water. Unfortunately, currently there are only 163 Schwimmwagens surviving, so they would certainly come with a hefty price tag. Regardless, for any enthusiast of amphibian vehicles, this is one unit to always refer to.
Amphibious vehicles are getting steady attention. From a novelty concept to actually being available for purchase, the vehicles have come a long way. But it is only going to get popular as time passes and more and more of these wonderful cars are seen.
Article Submitted By Community Writer