Texting while driving is the single most reason for the majority of road accidents today. However, in spite of regular warnings and messages, many people still tend to get distracted by calls, messages or other notifications they receive on their mobile phones while driving. This has led to a few companies creating smart gadgets that can allow people to drive safely while still attending important calls and messages. Here are 6 of those gadgets that promise you a safe ride.
SMARTWheel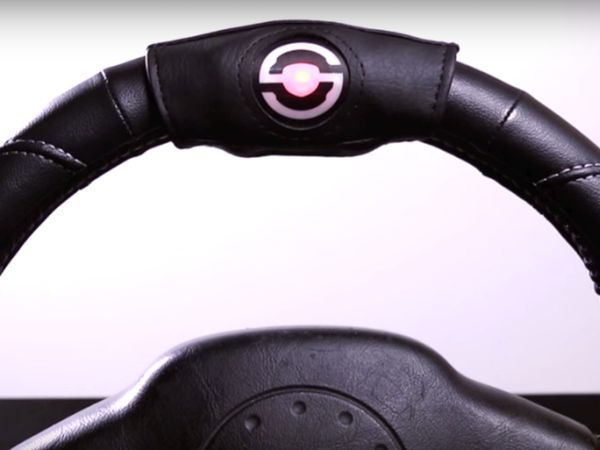 The SMARTWheel is a smart steering wheel system that forces the driver to hold the steering wheel at the correct and safest position of 10 and 2. This position allows the driver to concentrate on the road instead of elsewhere. SMARTWheel slips onto any steering wheel like a leather cover and comes with a sensing technology that monitors the driver's hand position while driving.
Any change in the 10 and 2 positon and a light located at the top of the wheel changes along with a beeping sound that warns the driver. The light and sound stop only when the driver returns his/her hands to the required position. Apart from this feature, the SMARTWheel comes with Bluetooth connectivity to monitor drive performance which can be seen as reports via a smartphone app.
O6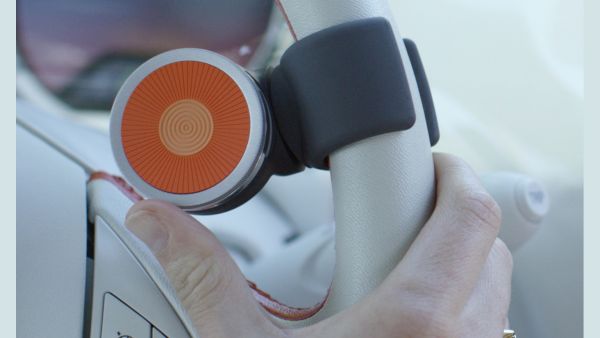 O6 is a smart gadget that allows you to stay connected to all the apps on your phone without taking your eyes off the road for even a second. Using Bluetooth connectivity, the gadget transforms all the readable stuff on your iPad or iPhone into radio stations that can be controlled via voice, touch and gestures. You can listen and respond to emails, texts and social messages, get navigation directions and make/answer phone calls easily via your very own personal radio station.
RayGo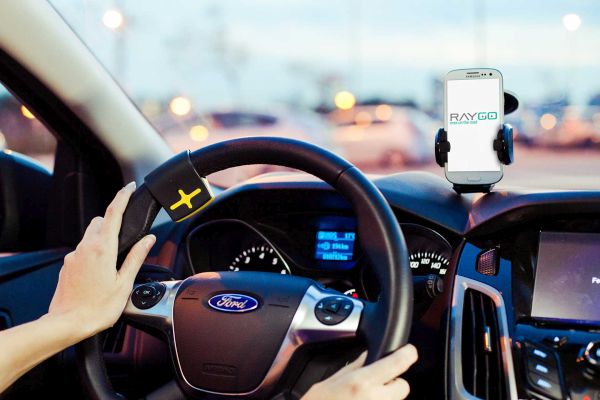 The RayGo is another smart app that allows you to remain connected with important messages while driving without necessarily distracting your eyes from the road. It features an app that transforms your messages into driving mode. This allows the messages to be read out loud instead of being displayed on screen.
A five button keyboard attached to the steering wheel can be used to send responses or skip messages. The gadget can also sense when you are busy on the road and pause its actions until you are free to listen to messages.
Satechi Bluetooth Home Button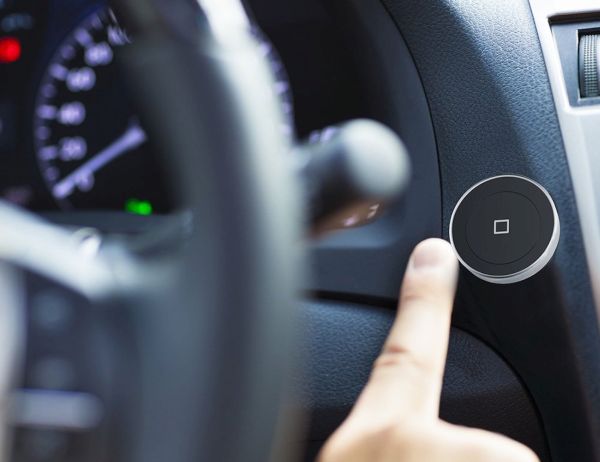 This compact gadget can be used in cars as well as motorbikes. It attaches to the steering wheel of the vehicle and connects to your tablet or phone via Bluetooth connectivity. This allows you to access voice commands that enable you to make/receive calls, send messages, flip through playlists and ask for directions. It comes with a 2 year life battery and needs to be switched out only after that.
DRIVE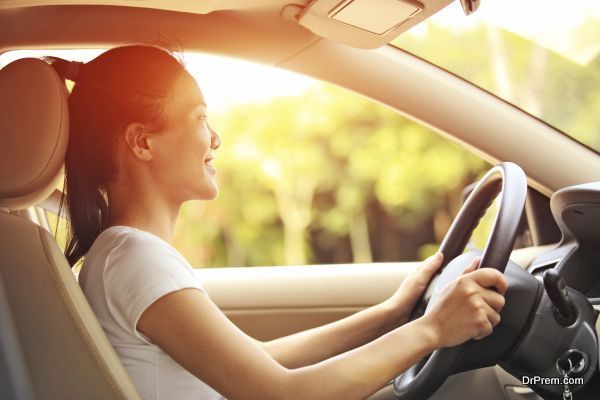 The DRIVE is a smart app that attaches to your steering wheel in order to offer you a plethora of options to remain connected to your phone while driving. The app lets you connect your favorite smartphone apps to it, following which it reads out important messages and notifications while muting others at the tap of a button.
Wheel Watcher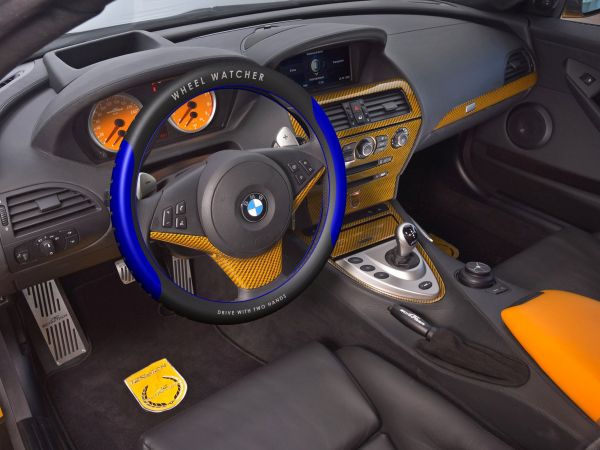 This smart gadget is being purported as a 'Hands On' solution to help drivers from being distracted while driving. It attaches to the steering wheel like a cover and is tamper proof. Fitted with sensors, the gadget can automatically sense the speed of a vehicle and when a predetermined speed has been crossed. Following this, the sensors get activated and keep monitoring the vehicle. If the driver were to remove his/her hands from the wheel for some time at this point, a sharp buzzing sound will emanate from the gadget and increase in intensity until the driver returns his/her hands back to the wheel.

Many companies have started launching smart gadgets to help prevent distracted driving which is the leading cause of road accidents around the world. In addition to preventing the driver from being distracted, these gadgets allow the driver to remain connected with the apps on his/her smartphone or tablet while driving.