The future holds a big promise in terms of development and improvement. Big names in the automotive industry are working to create models for the future of cars. These cars show the possibilities that can bud into realities and transform the driving experience. Names like BMW, Apple, Honda and Chevrolet are some of the few in the race to create cars with prospects.
BMW Vision Vehicle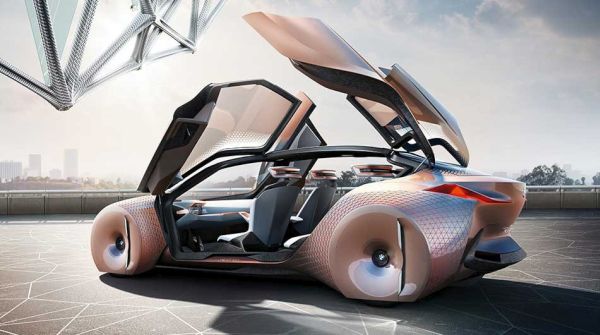 Image Source : VeryHangry.Com
The luxury German auto manufacturer BMW is about to realize four cars under its Concept Car Series, these will set the tone for the next 100 years in model and designing and will be released in 2016 to celebrate its centennial anniversary.
The first of these four cars is the BMW Vision Vehicle, which has organic LEDs that change shape, interactive digital display, head-up display and a dashboard with hundreds of triangles that reconfigure based on interactions with the driver. "Boost" and "Ease" modes will enable switching from self to autonomous modes.
Project Titan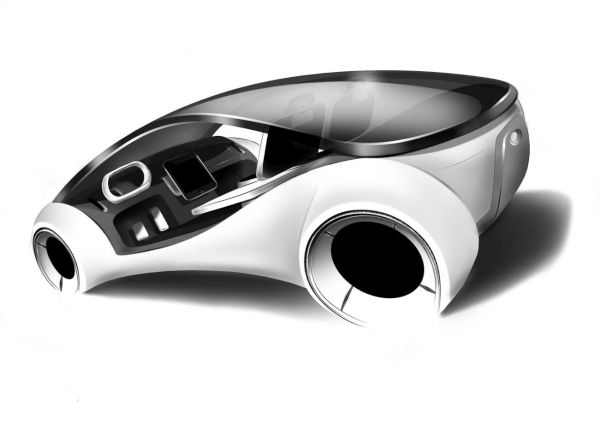 Image Source : Wimages.Vr-Zone.Net
You have heard the rumors and it looks like they are not so unbelievable, after a recent interview with Tony Fadell, CEO Alphabet's Nest who revealed his time in Apple at a Bloomberg TV interview. Fadell revealed his conversation with Steve Jobs back in 2008 discussing the possibilities that could be provided if they designed a car. To add to this a Wall Street Journal also reported that a team of 1000 people were secretly working to create Apple's first venture in the automotive industry under the name Project Titan.
According to this journal Apple CEO Tim Cook approved the project a year ago and directed product design Vice President Steve Zadesky to assemble his team to get started with this project.
Honda's Intelligent Horse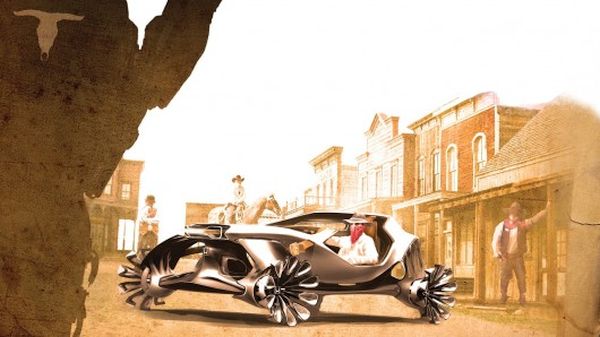 Image Source : Eejournal.Com
Honda has been designing its beyond-imagination car for the future since a long time. With researches going in the field of mind-control technology, Honda plans to make the future car operate with Artificial Intelligence, voice recognition and believe-it-or-not even thought recognition. The Honda's Intelligent Horse will harness an artificial intelligence that provides the car with its own distinct personality- a cross between a personal assistant and a rider's companion. This car will be able to run on all terrains thanks to its specially designed wheels.
Chevy FNR Concept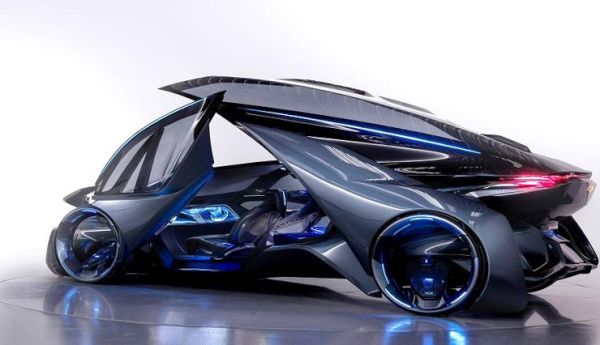 Image Source : Pcmag.Com
With a capsule design in a sleek and an aerodynamic make, Chevrolet's FNR is an autonomous electric vehicle that debuted in the Auto Shanghai- 2015. With its dragon-fly swing doors, magnetic hub-less wheel electric motors, crystal laser headlights and taillights and a wireless auto-charge system, Chevrolet teased imaginations with this model.
This car comes with Chevy's Intelligent Assistant and Iris-recognition start, roof-mounted radar and sensors to map its location and surroundings and drive autonomously.
On switching to the autonomous mode the front seat will rotate 180 degrees so you can face the rear passengers for a more intimate setting. The switch between the manual and self-drive mode can be made by gestures.
Mazda Nagare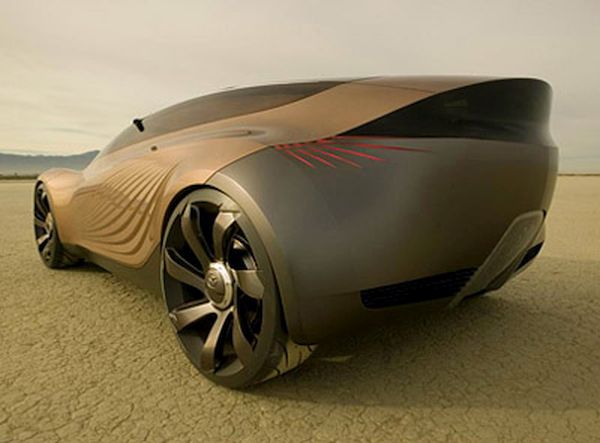 Image Source : Diseno-Art.Com
As described by von Holzhausen, who led the team that created the Mazda Nagare, this car is "a concept of a concept". With the Nagare Mazda tried shifting towards a more organic and flowing design and surfaces. The car has two gull-wing-doors that lift almost the entire body-side skywards.
Adding to a level of luxury, each rear passenger gets their own infotainment system with one screen at the rear of the driver's seat and two that swing from the doors. The driver's seat has been reclined and the dashboard has been designed to provide an expanded panoramic view. The car is powered by Mazda's hydrogen fuelled engine.
Automotive industry is transfiguring its otherwise normal models into cars of the future by installing top-notch machinery and researching on frontier technology. Very soon every driver will be able to experience a Sci-fi movie like experience that currently seems far-fetched.