Dirt riding is a niche sport but its popularity has grown manifold in recent years. With the devastating effects of global warming caused partly due to vehicle emissions being noticeable over the years, dirt bikes have become eco-friendly too. There are many bikes which do not require fossil fuels, cause no noise pollution and are a great choice for the green minded bikers ready to race. Check out some of the best eco-friendly dirt bikes around:
7 Best eco-friendly dirt bikes
Before we start listing the bikes, let's learn a little about them. These bikes are a different from conventional dirt bikes, the major difference being that that is no gearbox, and hence there is no clutch. You just have to start the bike, 'twist and go'. It's a little strange at first, but you can get used easily.
Read More: 8 Amazing City Bikes that Will Make Your Commute More Fun
1. Stealth H-52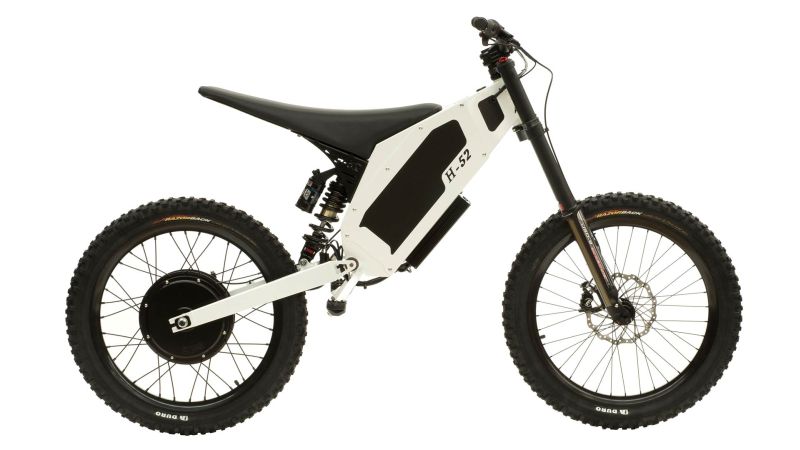 Stealth is one of the eco-friendly dirt bikes which have proven their capability. It may not be very powerful but it has enough power to tackle tough off-road trails. It is powered by 4.5kW motor and has exceptional acceleration from the get go. It climbs hills easily and if you just want to go for a ride on it, it offers a steady and comfortable ride. It's one of the bikes that go 30+ mph and has a range of approx 35 miles. The battery lasts for 120 minutes or thereabouts on full charge. It costs around $9,500, but that the price you have to pay sometimes for a good thing!
2. Sur-Ron Firefly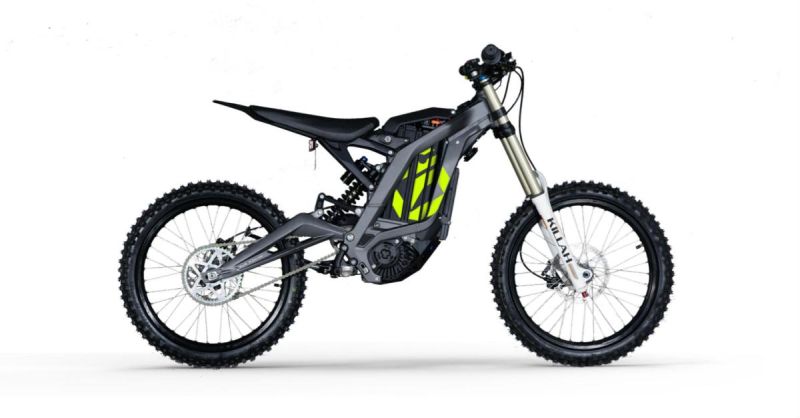 Out of eco-friendly dirt bikes, the Sur-Ron deserves a mention. It does not cost as much as the Stealth and the electric dirt bike for adults made by the industrious Chinese gives you a good performance. You can get a speed of over 45 mph, peak torque 18.4 lb-ft, and decent ride time of two hours. All their models are not road-legal however, so check before you buy. The price range starts from $2,000  and goes up to $3,500.
3. Razor Dirt Rocket SX500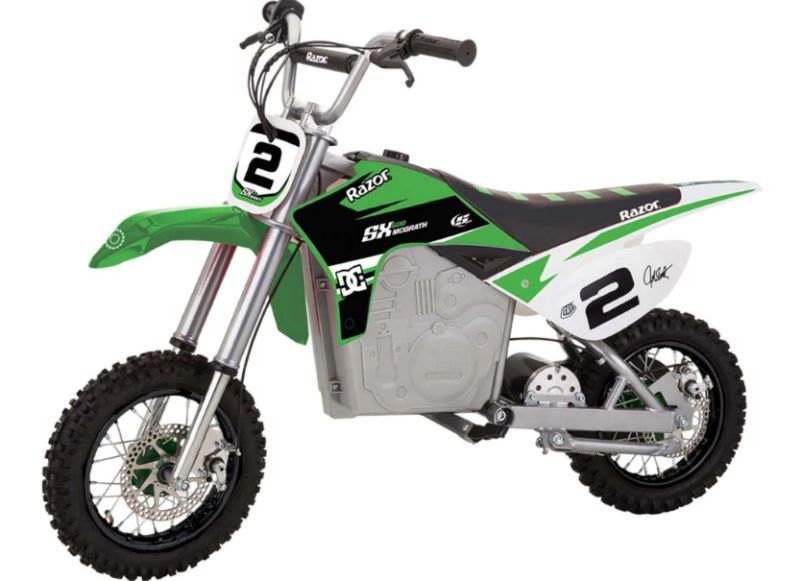 This electric dirt bike was inspired by the legendary motocross biker Jeremy McGrath. It meant for adults who want a thrilling, super charged experience. It has the authentic McGrath graphics with an aerodynamic design. It has a variable speed motor and high torque, and speed is upto 15mph.  Its power is in the middle segment for bikes, and can be ridden for 40 minutes, with dual suspension. The larger tires make the bike perfect for off-roading.
4. SAY YEAH 36V500W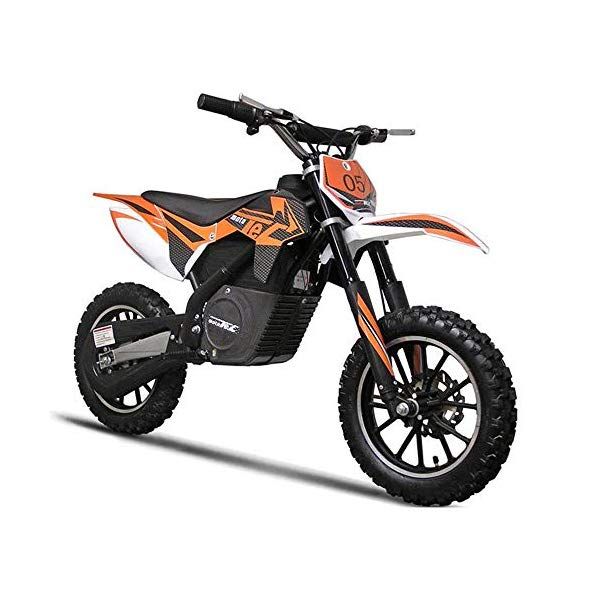 This bike is meant for young adults or children above the age of 13. There are three speeds available which can be selected using the bike lock. It is electric too, and it is great for off-roading. This can be a starter bike for kids which they can use for a long time, as the minimum speed is 5 mph which can be gradually increased to about 15 mph.
5. KTM Free Ride E-XC 2018 NG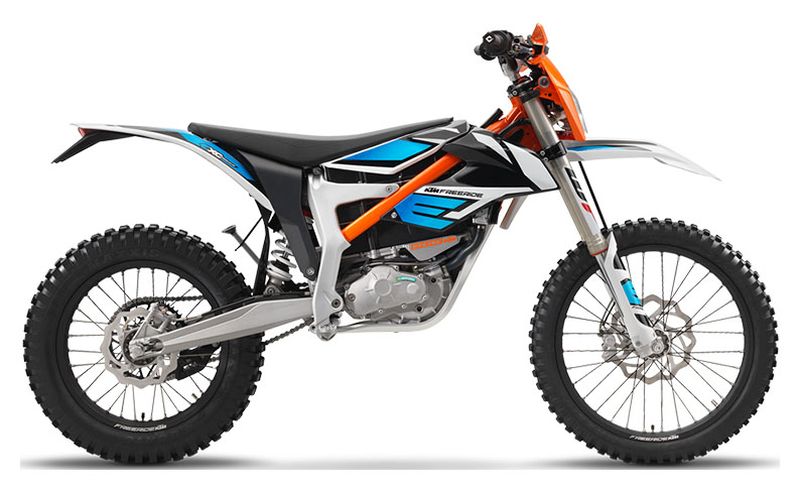 This is one of the eco-friendly dirt bikes you must check out. It has 42 Mn torque, KTM powerpack, state-of-the-art control unit and adapts perfectly from rough dirt paths to suburban roads. The ultra modern control unit is the USP of the bike, which offers a great response rate. Three modes, economy, endure and cross are available. The economy mode speed is 30 mph. In Endure mode, the power is restricted, upto 16 kW and in the Cross mode, the power goes up to 18 kW. This bike can be great for off-roading fun.
6. Kalk Electric Bike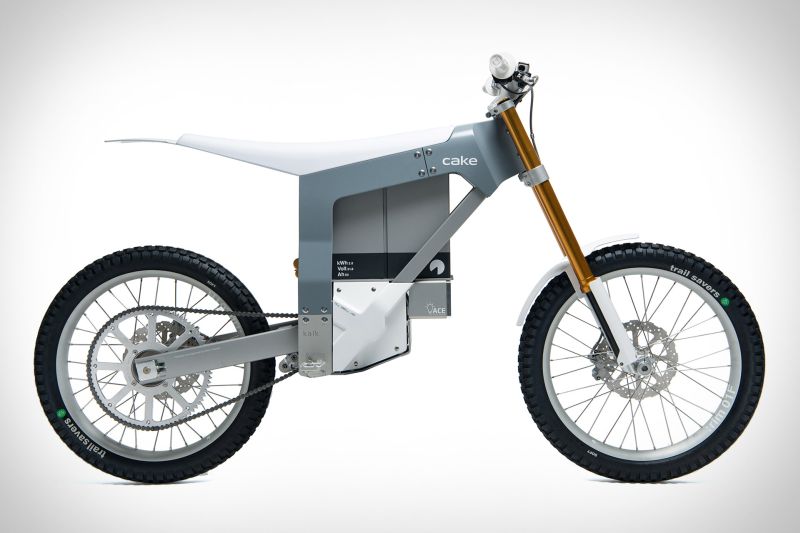 Kalk from Cake is an electric bike which is quite futuristic. It has a simple, minimalist design which is easy to maintain. The bike has 50Ah battery which offers large range and powerful torque. It weighs around 70 kilos, and has a single-pivot direct drive which reduced the need for heavy parts.
It has a top speed of 50 mph, and is one of the bikes that go 30+ mph and a great battery life at 3 hours, which means you can off-road with fuel driven dirt bikes. It has three riding modes which enables it to ride on different terrains, but the bike is mainly intended for light off-roading. The Swedish bike is pretty pricey, however, but it is a limited edition bike so that may be the reason behind the hefty price tag of 14,000 dollars!
7. Kuberg Freerider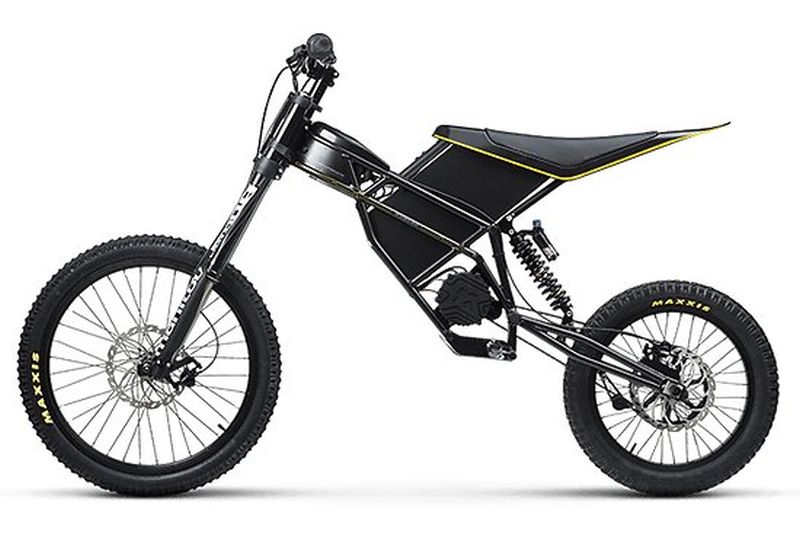 The Freerider has 48 pv motor, deliver 11 hp power and reaches speeds of 34mph. It is hailed as good electric bike for its dongle plus app which connects to the bike's sensors. Through the app, you can track speed, monitor the battery life and assess torque as well as limit the output. Its battery lasts for about an hour and can be charged fully in 2 and half hours, and even more quickly if you buy the quick charger.
These electric dirt bikes give you an option to follow your option of dirt biking but in an eco friendly way. Many of them are suitable for kids as well, so the entire family can use these bikes for some cool dirt riding time!
Did you know what's even eco-friendlier than electric dirt bikes? It's rugged e-bikes. Let's take a look at some of them which stand as high and rugged as the electric dirt bikes.
Some classic e-bikes that would also work in rugged terrain
The electronic bike is among-st the lesser-known marvels of current era's exercise as well as commuting world. These bikes are easy to park and make the riding process accessible to everyone, including the older people, those who are plain lazy or have ailments. With each one of us turning eco-friendly, the demand for these eco-friendly and modern two wheelers has risen. Although these are not apt for longer distance travel, yet these serve as effective vehicles for shorter commutes. Below is a list of five awesome electronic bikes for the environment friendly masses.
1. A2B Fast4ward Peak: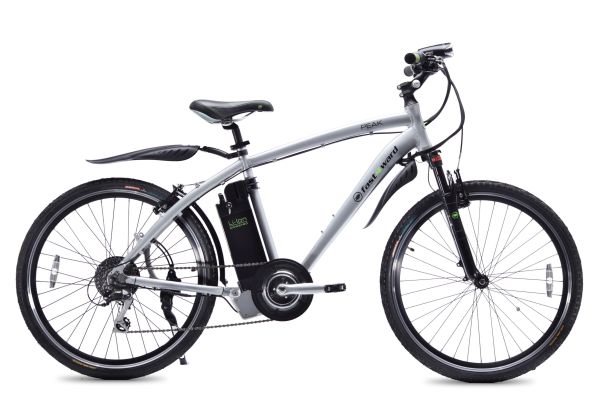 This e-bike is truly a worthy value for money. It boasts of maximum speed range of 15.5mph along with pedal assist mode or throttle for a maximum range of about 40 miles. Its removable battery is the courtesy of the electronic giant Panasonic and needs 5 hours charging using standard outlet.
2. Wisper 905se: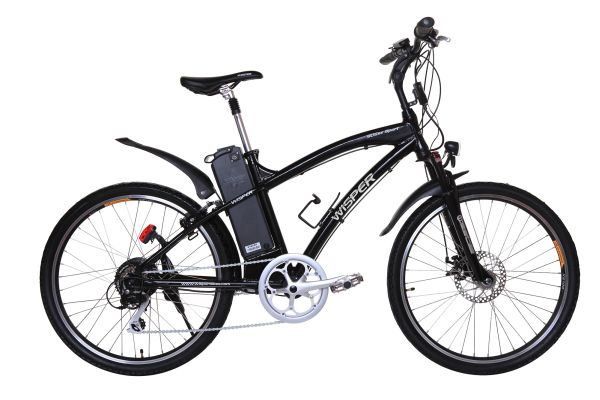 If you are on the lookout for a bike, which delivers performance, possesses brand image and has style then look no further. This is just the right pick for you. This sporty electronic bike comes with brushless motor of 250W and a battery pack of 16Ah 36V lithium polymer. Coupled with Shimano Alivio Derailleur 7-Speed, the 905se is capable of going at 15mph at 65 miles on full charge. The control comprises of a power assist, a headlight off/on switch and LED display panel.
3. Raleigh Leeds Tour Mens: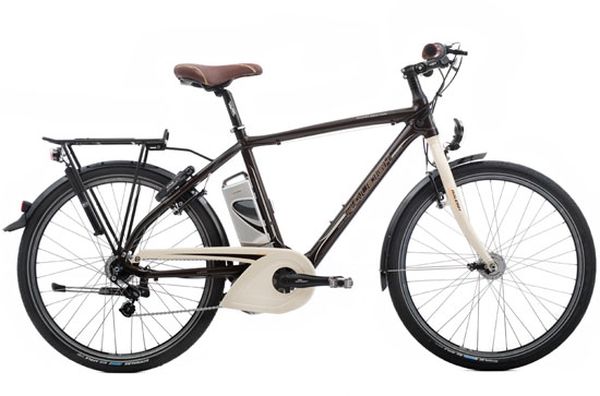 Are you among those who prefer longer commutes? Then this is the bike for you. This will help to get you anywhere that you desire without a fuss. This e-bike comes with a 250W Panasonic electric motor for easily pushing it up slopes as well as slightly difficult terrain. Owing to its lightweight battery, this e-bike can take you up to 50 miles, resting on the mode that you are riding in. The saddle offers enhanced comfort while the handlebars offer palm support for a better grip.
4. Optibike R Series electric bike: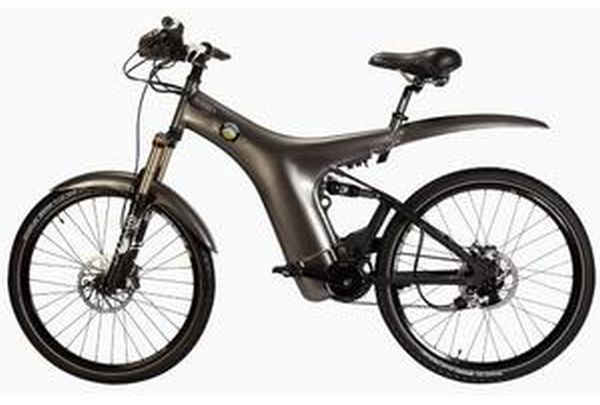 Although it is quite pricey, it is a truly wonderful e-bike for serious bikers. It makes use of 1,100W motor which is mated to an accessible 14-speed Speedhub for delivering superior climbing capabilities and higher top speeds. For ensuring that the handling is exploited with ease, this e-bike comes with lightweight aluminium handlebars and Mavic wheels.
5. eZee Forza: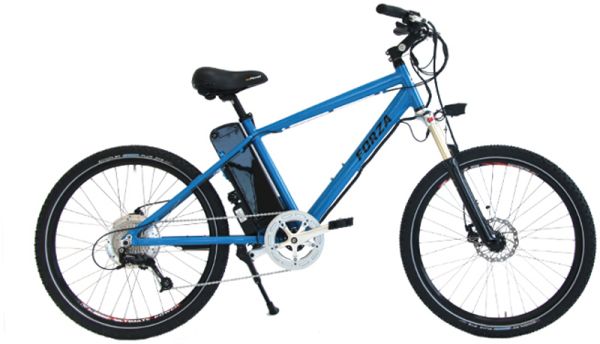 This is highly recommended due to its value for money and performance. This electronic bike has been designed specifically for seasoned bikers. It is equipped with cruise control that is dial activated. You just require in selecting the assistance that you require on the dial while the electric assist right away will take control of the rest.
6. MircoSapio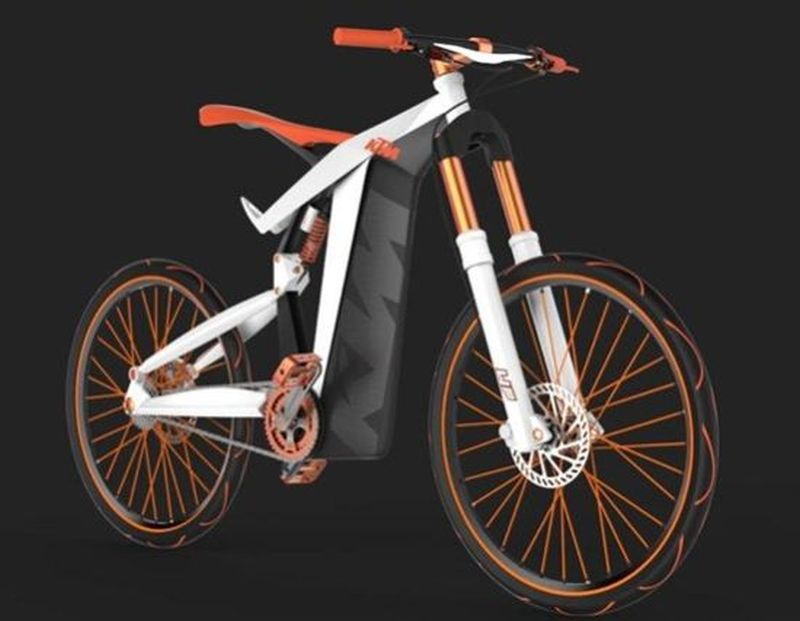 MircoSapio from Naples is a force to be reckoned with in the industrial design world. He has already impressed us with KTM SuperDuke based futuristic SuperDuke 1200 R concept. He shows his love for the Austrian company yet again and presents a really extreme E-Bike. And what's so special about this hybrid bike is it provides the eco friendly transportation, which is the rage of the time.
Aimed for the future urban commuters, Extreme E-Bike KTM, as per the designer, is a right way to move into the future urban transportation with what he says belongs to  hybrid, electric and muscle power while using the technological advancements to support than to replace our abilities.
Extreme E-Bike KTM hybrid bike features aggressive designes inspired by the lines of Kiska and is aimed to show the how important it is to switch over to hybrid modes of transportation at the same time helping us optimize our physical strength.
7. FLUX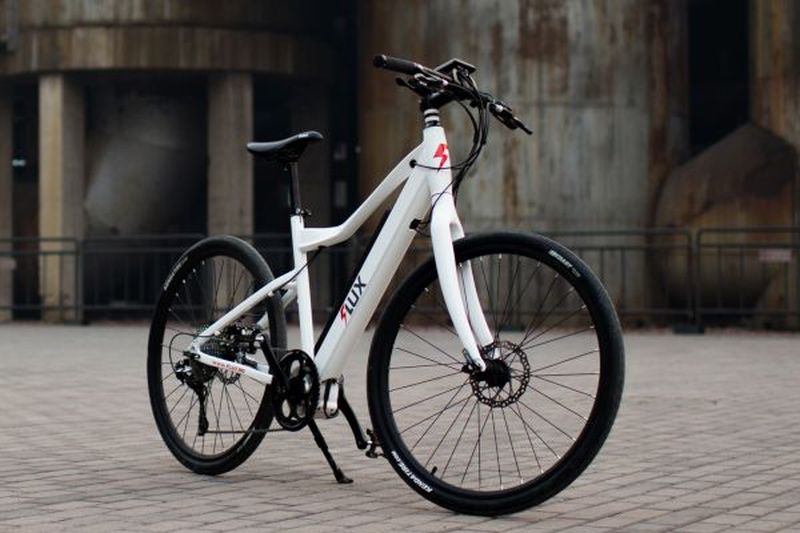 FLUX comes with a mid-drive motor system that is quite efficient in delivering torque and performance during a ride. It has a250W motorand battery installed mid-frame. Unlike traditional hub motors, FLUX takes advantage of the bike's own gearing system to increase its power.
Thus, going uphill can become smoother and more effective. You can get top speeds with an increased battery life. This mid-drive motor system also centralizes the distribution of weight, which helps in making finer jumps.
FLUX is lightweight, compact, and very stylish. It comes with a sleek look and a removable battery. Its USB charging port is dustproof, as well as waterproof. The components used in this e-bike are given sufficient protection so they require low maintenance. The European-design e-bike comes in three models.
All the models feature five power levels assisted by pedals.This helps you in controlling the power you need out of your e-bike, depending on your riding conditions. The e-bike is designed to have solid forks and slim tires that support speed, bike control, and efficiency. Additionally, FLUX comes with hydraulic disc brakes, a strong aluminum frame, an LCD display with varied featuresa throttle, and 10-speed gears.
This e-bike not only allows you to drive cleaner and greener, but also lets you conquer any terrains with ease and smoothness. With its high functionality and even weight distribution, you can ride more powerfully in comparison to traditional e-bikes. Moreover, you get a good top speed of 25 mph and a nice range of 46 miles. Additionally, FLUX lets you exercise on your way to office or home. With the help of its five ride modes, you can control the level of exercise you need.
Some innovative gadgets that you can add to your bike
Many companies are coming forward to introduce high tech gear and gadgets that can make cycling to school, college or work, etc. all the more interesting. Here are some of those innovative gadgets that will increase your love for cycling considerably.
1. Zackees Turn Signaling Gloves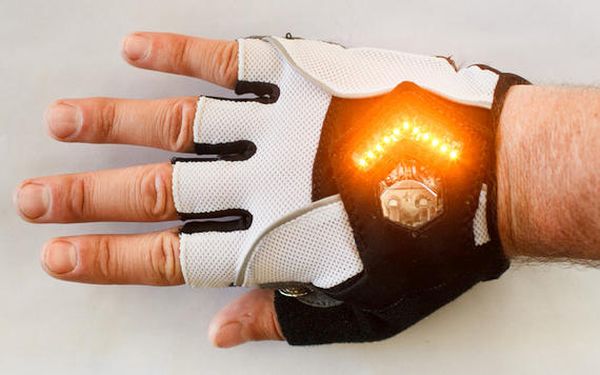 These gloves can be of great help; especially to motorists behind you who have no idea whether you are about to take a right, left or go straight. The Zackees Turn Signaling Gloves come with LEDs arranged in the shape of a directional arrow on both hands. All you need to do is activate them by bringing together your thumb and index fingers (metallic contacts on both these areas touch to power up the LEDs) and then simply show the backside of your gloves to motorists behind you to indicate when you are about to turn.
2. Skylock Solar Powered Lock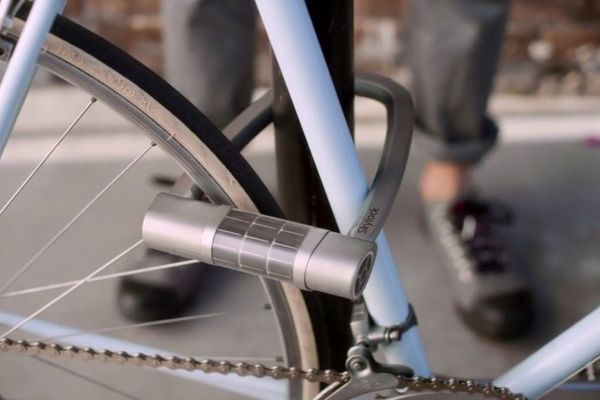 There is no need to worry about your bicycle being stolen with this lock! The Skylock Solar Powered Lock is a smart lock that is connected via Wi-Fi or Bluetooth to your smartphone. The lock unlocks only when you either press a button on your smartphone screen or if you come close enough to the bike for the lock to detect your smartphone. A built in solar panel charges the lock while you can use USB to charge it on cloudy days. An integrated accelerometer also helps detect movements related to theft attempts and crashes and sends alerts to your smartphone immediately.
3. Keyless Lock 8 Bicycle Lock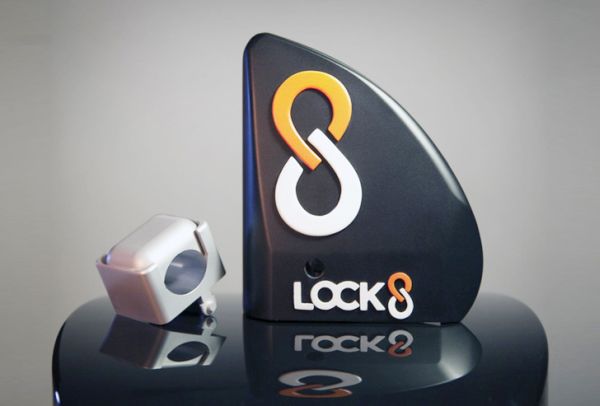 This is another smart bike lock that connects to and is controlled by your smartphone. Using GPS, the keyless lock also helps you detect your bicycle in case you misplace it or someone steals it. A built-in gyro accelerometer sends alerts to your phone in case of theft attempts. Another added bonus is that it sends the alerts to your family as well while you can share the e-Key with anyone who wants to borrow your bike.
4. Patchnride Flat Patching Tool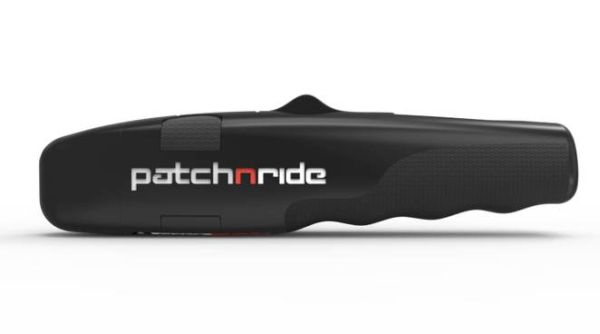 There is no need to worry about getting a puncture while riding your bicycle again. The patchnride flat patching tool takes care of punctures in just under a minute. All you need to do is inject a patch through the hole onto the tube. The tool will fix the patch automatically without the need to even remove the wheel from the bicycle.
5. STI Shifters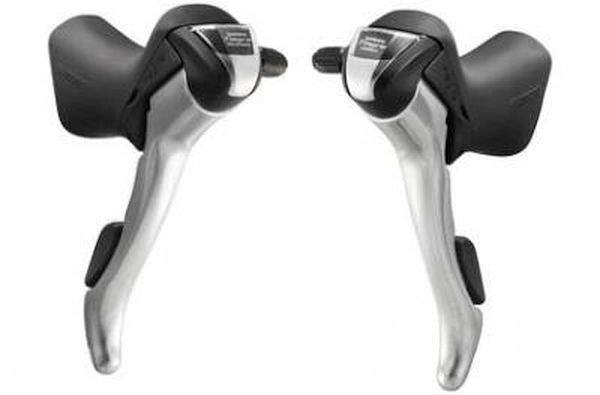 A lot of bicycle accidents in the past were attributed to the need to bend down and manually change gears while cycling. With the STI Shifters though, that is no longer a problem. The Shimano Total Integration Shifters integrates the gear shifter with the bike lever to change gears while riding without even taking your hands off the handlebars. In addition to increasing safety and preventing accidents on road, the STI shifters also increase aerodynamics and acceleration to a great extent.
6. Varia Rearview Radar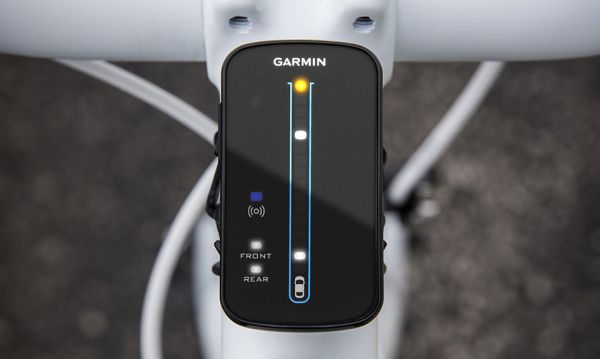 A bicyclist will have little or no idea who is behind him unless he attempts to look back while riding. The Varia Rearview Radar is all set to change this by alerting bicyclists about vehicles behind them. The radar comes with a head and tail unit, with the former acting as a display while the latter acts as a safety light while emitting radio waves. When affixed to seat posts or handlebars, the radar can easily spot vehicles approaching from behind and alert you so that you move out of the way in time.
Bicycling has become more of a necessity than a hobby these days. The number of innovative cycling gadgets that come out every year also have many individuals wanting to take the leap from their cars to bicycles.