Tesla has one of the most advanced self-driving features that is included with all the cars sold by the brand. With the name of "Enhanced Autopilot", it can be activated through software updates.
In this post, we are reviewing the latest version of Enhanced Autopilot, 2.0 that has the ability to start and end the trip automatically, making the daily turns and traffic an enjoyable experience. Tesla's enhanced autopilot feature gives level 2 autonomous feature to the car, which means cars have access to steering, braking, and speed. However, the user has to look at and avoid any driving hazards or accidents. Let us have a closer look.
Technical Specifications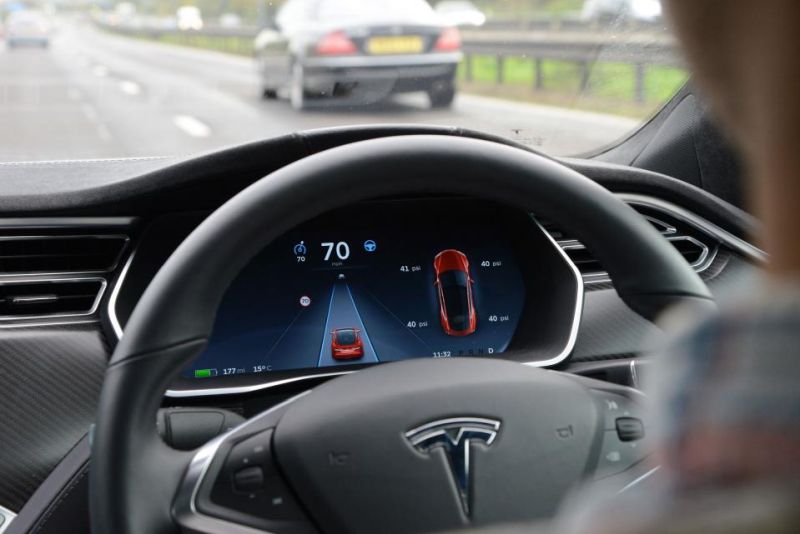 Image Source : cdn2.autoexpress.co.uk
Tesla's enhanced autopilot feature Autopilot 2.0 suite is rewritten after an extensive research. Built on NVIDIA Drive PX2 AI, A.P. 2.0 is ambitious to make Tesla vehicles a fully automated mode of transport. Its hardware includes 12 ultrasonic sensors, 8 cameras and a front-facing radar with fast processing. Cameras are used to provide a 360-degree view around the car while the radar is to detect and see through rain, fog or snow. Sensors come into action while parking the car. All these hardware combined are more than enough to give you a fully self-driving assistance.
The latest version of Autopilot has some added features like Autopark, Autosteer and Trafic-Aware Cruise Control (TACC), which gives the users a non-comparable experience. A practical example, it automatically slows down while you leave the freeway and take the off-ramp.
Over the air software upgrades
Hardware for the required features was introduced in September 2014. Tesla introduced several updates and a complete system was ready in October 2015 with 7.0 version of Tesla OS. Now, all the cars sold by the brand already have the hardware for the Autopilot feature. Users who want to enjoy the facility can simply opt for online software upgrades, which is quite similar to updating smartphones. Over the air software upgrade is a unique feature provided by Tesla and gives it an upper hand over other brands.
Performance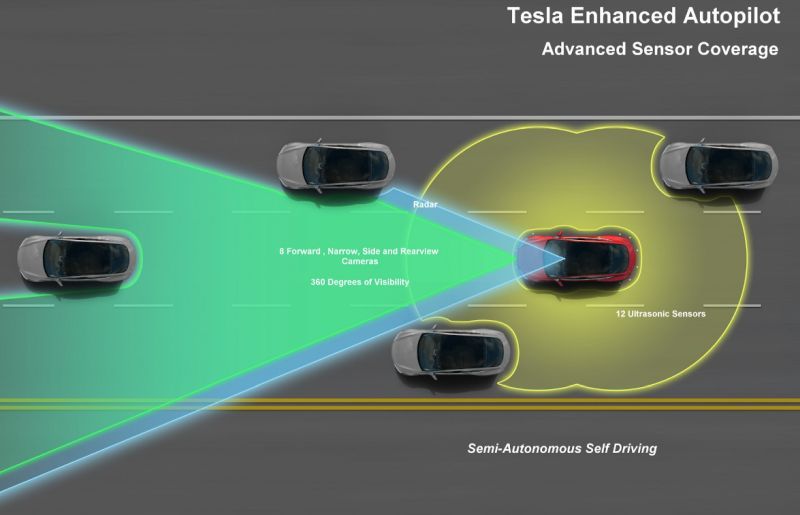 Image Source : cdn-images-1.medium.com
Our observations and customer reviews conclude that Tesla's enhanced autopilot feature has improved capability of lane driving. Lane changes in the previous version used to cause steering jerks, which is gone now. Sharp turns and hills are also handled with ease. We tested the version of the acclaimed Model S under difficult conditions like sleet filled ways with low visibility and it we never faced any hiccups.
Advantages
Automatic lane changing feature
Ability to drive on any roads or conditions
Disadvantages
Harsh braking if the cars in front slow down
The auto park feature could have been better
Comparison with other brands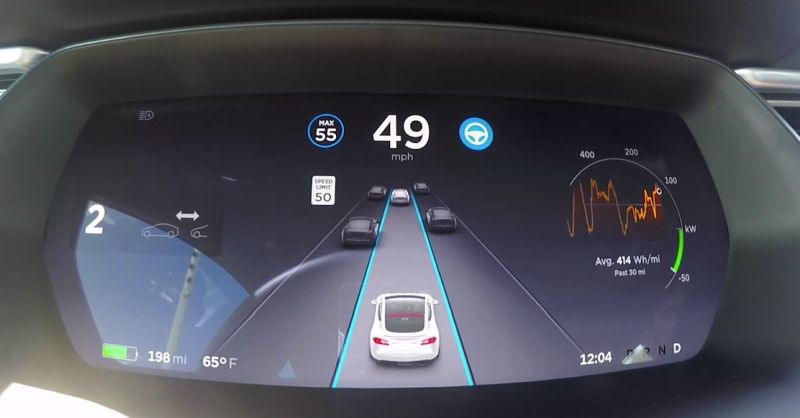 Image Source : cdn.teslarati.com
Tesla offers the most confident hardware and user-friendly interface in any consumer grade vehicle, but few other manufacturers are slowly catching up. Automakers who are using Mobileye System for the Autopilots are the top contenders against Tesla. This is the same system used by Tesla in Autopilot hardware 1.0 in 2015. GM uses the same technology with Super Cruise, Nissan with Pro Pilot and Pilot Assist is used by Volvo. Super Cruise from GM is the closest match to A.P 2.0; however the former is only successful on highly mapped roads.
In 2019, Mobileye will launch EyeQ4 version that is supposed to be a close match of Enhanced Autopilot. Example, BMW X5 2019 model using EyeQ4 will have the feature of an automatic lane change. Even after developing close hardware and software none of the automakers can match Tesla for the time being because the latter has been aggressively working on such technologies for a long time.
Autopilot Trial
Tesla gives you an exciting opportunity to try the Enhanced Autopilot feature for 30 days without any extra cost. It gives you access to navigate through Autopilot (beta), Traffic-Aware Cruise Control, Summon, Autosteer, Auto Lane Change, and Autopark. Once the trial is activated, you have the option to opt for the full version of its interface by paying a discounted $5, 500, which is really worth it. One week after the trial ends, the price will be back to $7, 000, which is the normal price. The trial is available on both Model S and Model X.
Verdict
Tesla's enhanced autopilot feature is getting better after each update. The hardware and software combine to promise an advanced self-drive ability. It easily scores over Pilot Assist, Super Cruise and Pro Pilot. The user has to be attentive towards the powerful system because it lacks the eye tracking feature of Super Cruise.
If you want all the latest technology in the car parked in your garage, Tesla models should be your choice. If you want something more conservative with a feature to keep you watchful, GM's Super Cruise is a better option.
Tesla recommends reading the instructions manual carefully before you engage Enhanced Autopilot. Apart from that, it is your responsibility to be alert all the time while you are at the driving seat and be the real controller of your vehicle.
Some other futuristic car concepts like autopilot
The future of automobiles is boundless and the things that vehicles may be able to do surpasses the human imagination. Technology is growing at a fast phase and auto companies are spending enormously on R&D to find new and interesting ways of maneuvering the vehicle. We may witness cars that will read brain signals to move or vehicles that will be more nature friendly.
1. Zero Fatality Cars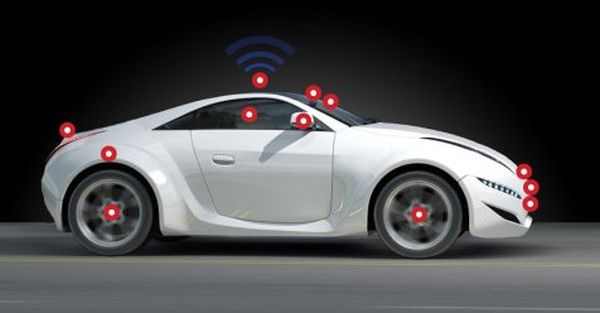 The greatest drawback of cars is the high fatality risks posed to those in the car and to those moving close to the car. Air bags and seatbelts have helped in averting numerous dangers, but they aren't foolproof. Research is being conducted to create and intelligent safety mechanism that can be embedded with mechanics and motion and predict the future conditions and make appropriate arrangements. The car may align itself as per the terrain, weather conditions, car speed, drive control etc.
2. Self-Maintenance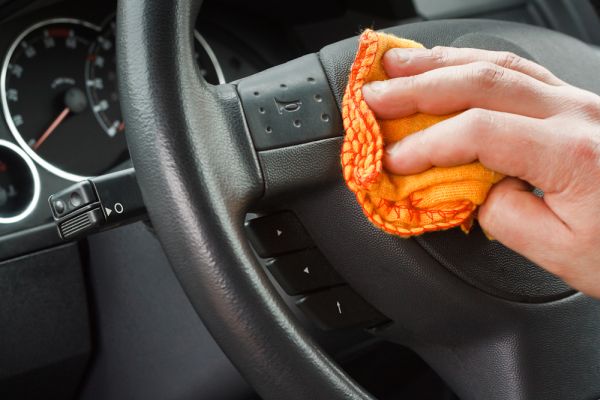 Car maintenance is another burning issue with owners who find cleaning to be tedious and paying for the cleaning hard on the pockets. The answer to this is simple, a car that cleans itself. These smart cars are capable of gathering information themselves and fix the problem areas themselves. The intuitive aspect however cannot be extended to replacing parts though it ca take care of everything else.
3. Renewable Energy Sources
As the oil reserves are depleting globally the burning agenda for automobile companies is to create vehicles that can run on alternate sources of energy. Electricity is being used on a large scale, and successfully in many developed countries, however, this is not enough. Photosynthesis is another much-researched option whereby cars will be able to self-sustain by absorbing natural sources of energy such as water, air, sunlight to produce energy. Research is also working towards cars that will create very little noise thereby reducing sound pollution.
4. In-built navigation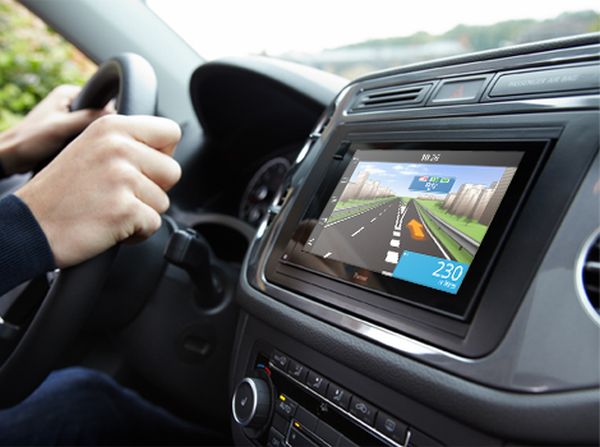 Unlike the traditional GPS where the driver as to check the screen for turns to take, the in-built navigation system is designed, so that the car gets the directions directly from the satellite and while driving, the correct road is indicated by the light beamed by a projector fitted into the car.
5. Driver's Car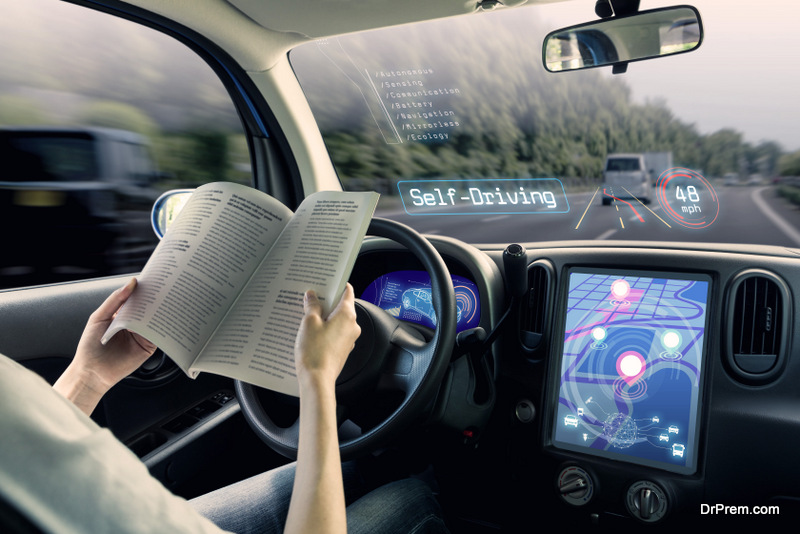 Cars will be designed to answer only to its owner's command. The driver will give orders orally which will be executed by the car. The cars will operate in the driver's language and run the way just like your pets.
6. Audi MMI

This is an operating system developed by Audi which enables you to manage several systems together such as navigation, entertainment, interior settings and ride dynamics. This gives you a sense of intuitiveness while you drive. The Audi MMI allows you have a better control over your driving.
Audi MMI Navigation plus is a connection to every part of your car and acts as a nerve center. You can access everything from changing a song on the audio player, or send directions to a friend. The MMI controller is in the form of a touchpad along with voice control features. This operating system gives you control over your vehicle like never before with much-enhanced ease of use.
7. 4G LTE Wi-Fi hotspot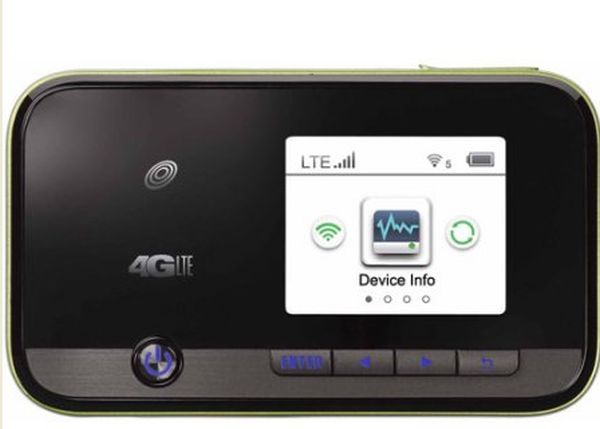 This innovative Wi-Fi device is developed especially to be used in your car. The 4g LTE Wi-Fi gives you the strongest network connection possible, while you are on the road. Once you install this device, you will be able to access internet based applications and stream music while driving.
If you have important work, you can get it done on the go as well. You can send urgent emails, download attachments while you are traveling and get more work done during your commute. The Wi-Fi hotspot is powered by your vehicle itself so you do not have to worry about the battery status. Up to seven smart devices can be connected and operated together. Goes without saying, remember to concentrate on driving, not on the internet.
8. Emo vs. Driver Monitor System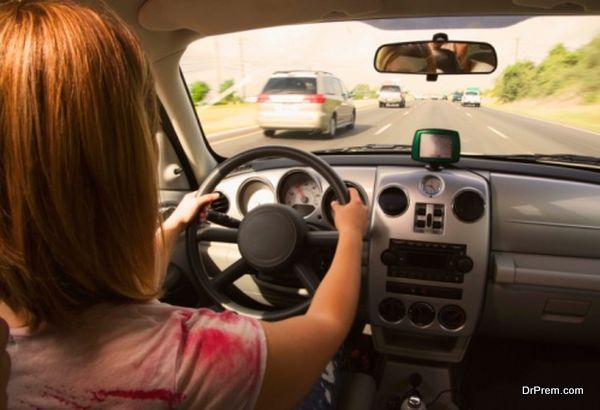 This driver monitor system is designed to detect the driver's emotions from facial expressions and how the car might respond. This monitor system has been developed by Eyeris and operates using several cameras, graphic processing, and deep observation. The passengers are also analyzed and their emotions are detected.
The system detects whether the driver is angry, sad, happy, irritated, in fear or is emotionally blank. Since a majority of car accidents happen as a result of carelessness or anger, the E moveDriver Monitor system detects the driver's emotions and takes pre-crash actions like initiating the breaks or tightening of the seat belts. Moreover, the driver's emotions are correlated to locations. If many drivers traveling through a particular location experience some surprise, the transport authority checks for a problem in that location.
9. Vehicle-to-Everywhere communication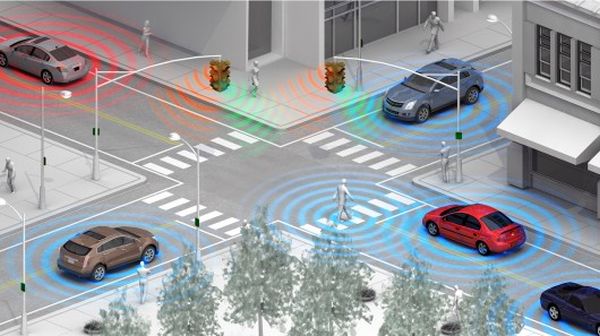 V2V and Vehicles-to-Infrastructure communication (V21) are vehicles technologies developed for the purpose of reducing road accidents, increasing your safety while driving and for increased traffic efficiency.
It involves a strong protection of integrated data and authenticity and triggers trustworthy warnings to the driver. Privacy features protect your vehicle from being tracked by unauthorized sources. Your network and information are protected by means of public key cryptography. Privacy is protected by pseudonym certificates which change frequently.
10. E-Call system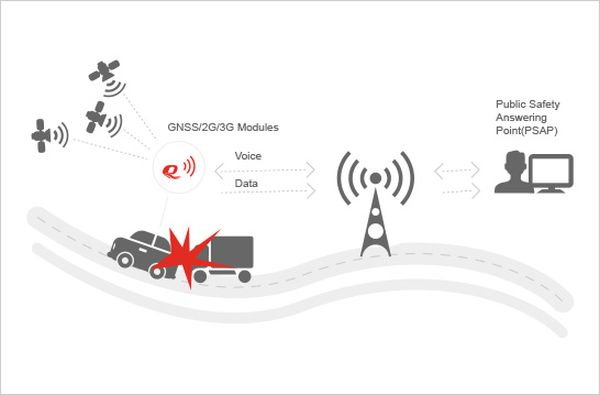 This technology enables you to connect your car to a trained 24-hour emergency response operator. In the case of an accident, the device triggers an emergency call and the eCall operator will assist your vehicle. During any incident, the location of your car will be tracked and the operator will provide emergency services.
The presence of an SOS button enables you to connect with the operator with one click. From 2018, all new cars will have an inbuilt eCall system which all drivers will be able to operate free of cost. The system does not track vehicle-specific data before a crash and only baseline data is transmitted to the operator. Therefore, your security is not at risk. 
With the advent of technology, a lot of devices have developed which makes your driving experience safer, comfortable and fun. These features have become almost must-have for everyone who owns a car these days.
Cars of the future that would embody these concepts
With the evolution of technology, cars have gone much beyond being just a mode of transportation. Future cars fitted with a whole lot of features inspired by innovative technology and new concepts. Let's take a look at some of these futuristic car concepts.
1. Bentley SenseS concept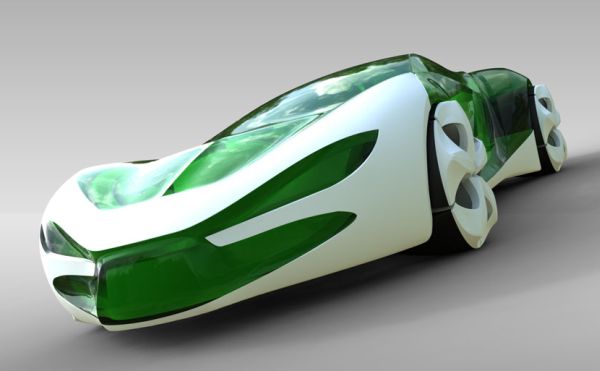 Designed by Arturo Peralta, the Bentley SenseS concept car is imagined as a blend of genetic engineering, biotechnology and artificial intelligence. The driver of the car connects with the vehicle with the help of genetic engineering, biotechnology and artificial intelligence. The vehicle grows and learns with the driver and gradually turns into an intelligent machine that understands the emotions, feelings, needs and driving senses of the human without any external help whatsoever.
2. Aston Martin DBGT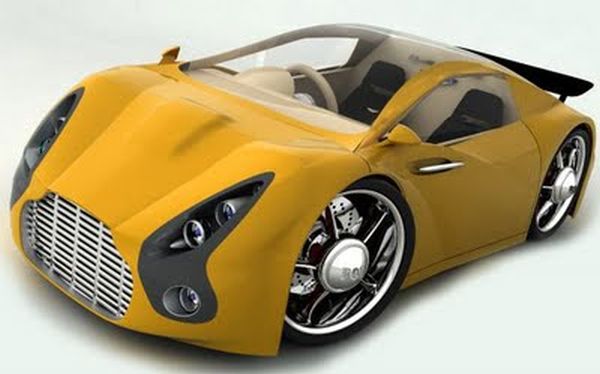 Aston Martin DBGT is the brainchild of Brendan Woolsey who imagined it as a zero emission electric vehicle that gets power from a 6-liter V12 engine that enables it run from 0-62mph in just 4.3 seconds. One of the most prominent features of Aston Martin DBGT is that it runs on a tank full of water that splits into hydrogen and oxygen.
3. Peugeot's VERSatile Feline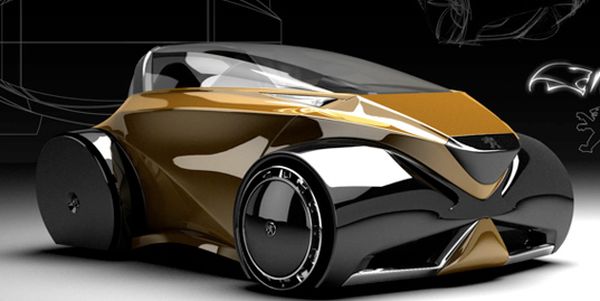 Designed by David Vega, Peugeot's electric stunner gets power from four electric motors each mounted on the wheels wherein the rims are designed peculiarly to work as ventilators. The occupants can save the enormous amount of space by moving the seats that also enable the vehicle to alter its shape. As the concept vehicle gets power from the electric motors in the wheels, the car can rotate on its center by using inverse rotation of wheels.
4. Volkswagen T-6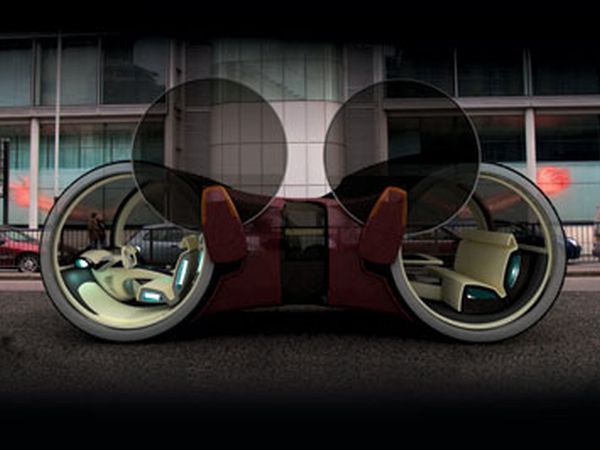 The imagination of Alexander Zhukovsky, the concept Volkswagen T-6 is all about taking technology of the future and puts it in a new, unique design for the future. The concept car has a unique design and is a mobile office that blends the functions of a working place with the style and comfort of a business car. The wheels of this car are shifted to the periphery of the car's body to move around the two cylinders thereby enabling the designer to save big space for comfort and giving office like feel inside.