If ingenuity can ever find a place in the minds and hearts of art and auto lovers at a first sight, it would be something like this. This amazing functional wooden chopper that you see above comes from the skilled hands of Istvan Puskas, Hungary, who is a die hard fan of choppers but woefully couldn't buy one for himself. However, he couldn't settle down for anything less than what gets a lots of head turns wherever it goes. Hence, he pursued to build a bike on his own and this amazing beast comes after two years of herculean efforts.
The stunning chopper that has no precedent has been crafted out of weather-resistant black locust wood. Unlike many other wooden bikes that many of you might have come across so far, this one is functional and gushes on the road with thunder. In order to make it run, Istvan planted Polski Fiat engine to give it a heartbeat.
This unique chopper, however, have everything unique to make it stand apart in the crowd. Other than the locust wood, the unusual material used to give this amazing machine a heart throbbing form include chromed steel, cow horns make the handlebars and exhaust pipes, deer antlers have been used to give it a unique look and wooden barrel works as a fuel tank.
This bike is a perfect embodiment of where a creative mind's flight can take you and it is nothing short of impressive. The chopper is simply awesome and will surely get a lot of attention on the road.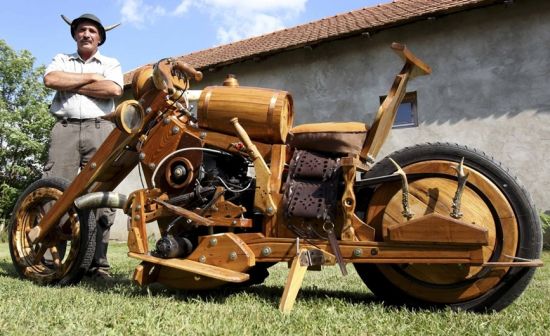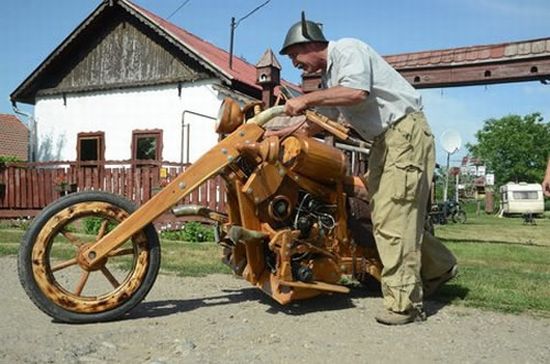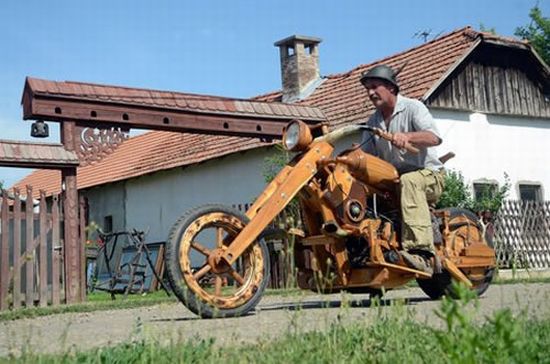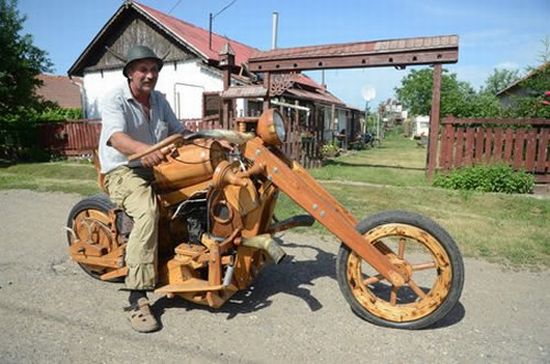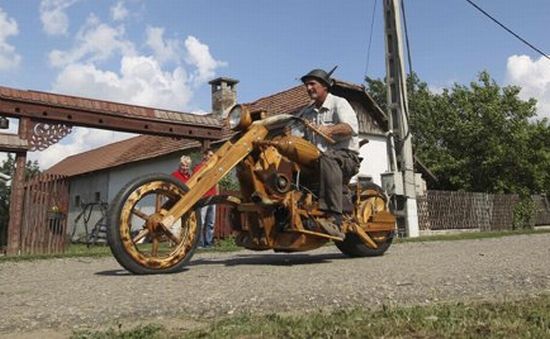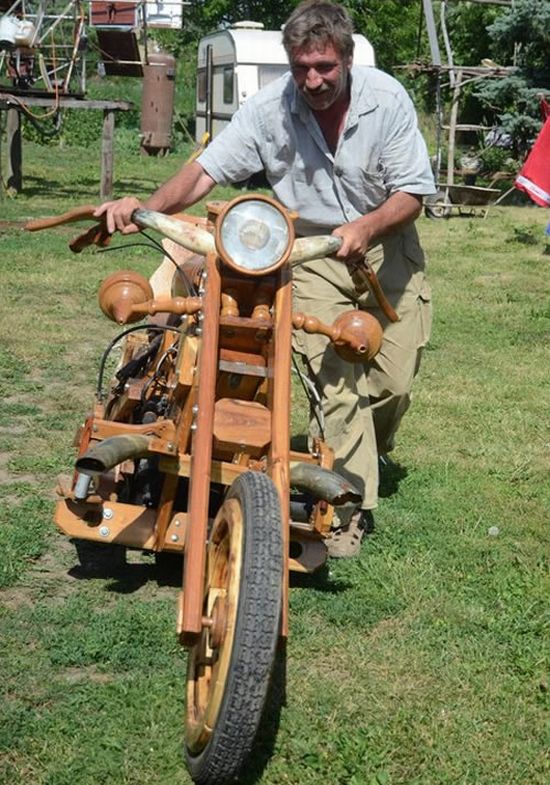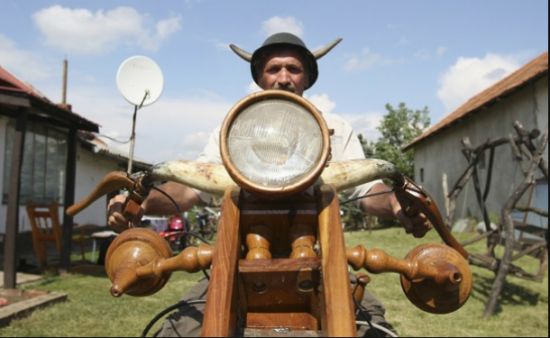 Via: Express.de