Bike modifications have been around ever since bikes have been around. Just that as the years have progressed and the cost of manufacturing comes down, everyone can afford to modify their bikes which wasn't true a decade or so back. A modification can change the look of your old bike and won't be all that hefty on your wallet. Here is a look on some aspects of the bike which can easily be modified.
Get customized caps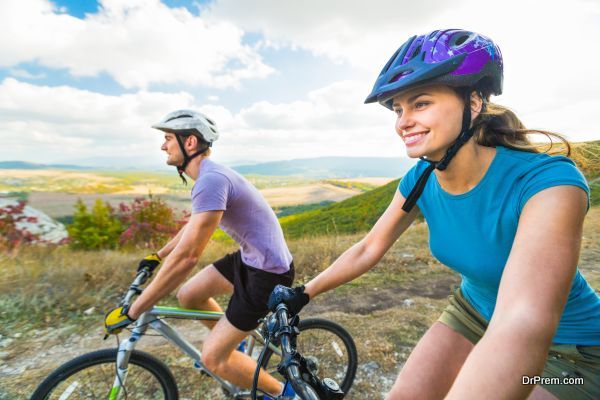 One modification which wouldn't even be hefty on the wallet is getting customized filler and valve caps.  Filler caps for example can easily be replaced with a cooler looking; customized cap rather than the mass produced standard steel ones. Novelty Valve caps also look cool especially if they gel with the theme of the bike and will give a striking look to an old vehicle.
Refashion the controls
Controls are considered the trophy of a bike, and clearly a biking enthusiast's personal favourite bit to personalize. Grips are usually the first bits to get a revamp and they are available in a wide variety of stores in many options (grippier, smoother, and spiked). It looks cool and helps strengthen the hold of the rider. Expense depends on the material or even the brand worth.
The invisible bits
Unlike the main torso the machinery below it doesn't garner much attention but is clearly an integral part of a bike so they should not be ignored. The chain guard for example can be replaced with a newer one that will not only give an aesthetical change but performance will improve as well considering chains are notorious for desecrating with time.  Side stands and kick start pedals are other popular item that often get modified or even replaced.
Do a paint job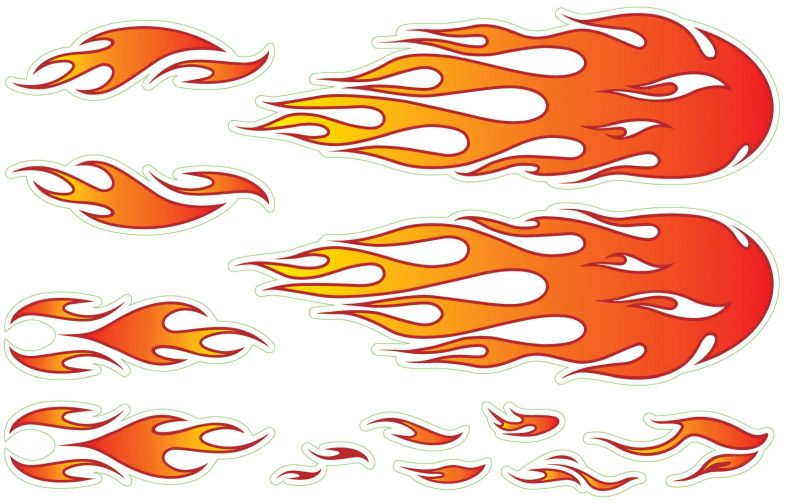 Finally, among the most popular modified items which can be considered basic customization are the paint jobs and stickers. Flames are an incredibly popular choice of bikers, especially long range ones. They can be painted or engraved and even stitched. Stickers should be used sparingly as a rule. Many bikers go overboard with stickers all over the metal bodies which just look clunky.
Engine upgrades
Major engine upgrades and modifications are done rarely (maybe twice in a bike life) because of costs. A major upgrade transforms the bike. For example a turbocharger is a dream component for most bikers and can be considered a major modification as an entire engine is fitted. Engines can also be swapped and replaced but it should be left to the professionals to get it done.  An engine swap is also considered good for the longevity of the bike and the awesome sound is a bonus.
Pay heed to wheels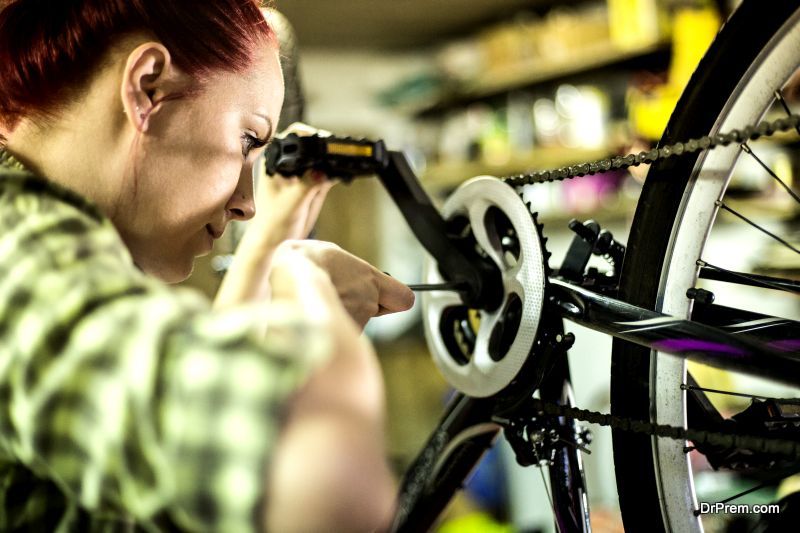 Wheels are a whole different sub category. New wheels often come in carbon fibre and are an improvement on handling and fuel economy. And they look stunning. The bodywork can be done by choice at the auto shop but aluminium is considered best. Alloy body panels are also great additions. Wheels need some research and it is best to ask opinion from similar bike owners.
Nitrous Oxide
Nitrous Oxide is a novelty item and your bike needs power to process it. Nitrous Oxide adds more oxygen in the combustion chambers and comes with a kit. While you are at it, you can get customized oil coolers which will better suit your updated bike. A fuel gauge can also be added on the side of the tank to show you the level of fuel inside- simple and looks cool.
Modifying a bike is an exciting idea. You get to know your bike better and also have better assurance of how good the bike will be.