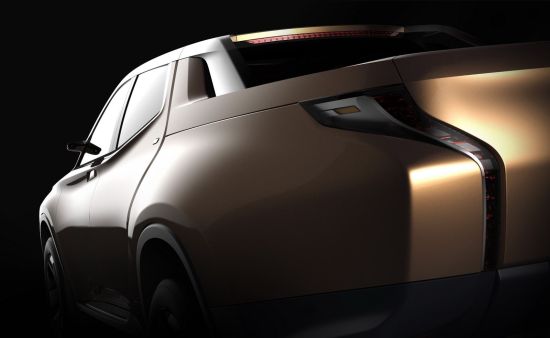 With the intent to continue exploring the options to enhance its rage with EVs and fuel efficient hybrids, Mitsubishi is to the rock the upcoming Geneva Motor Show with two concepts models: GR-HEV pick-up and CA-MiEV crossover that will be unveiled with its recently launched Outlander PHEV range-extender SUV hybrid.
The GR-HEV Sport Utility Hybrid Truck is a double cab pickup truck that boasts futuristic design and a hybrid powertrain consisting of a diesel engine and a pair of electric motors. There is no word on the type of battery and its capacity but it is claimed to return CO2 emission of under 149 g/km. Designed as a larger, tougher and a sportier vehicle, GR-HEV could be used for regular commutes as well as leisure purposes. The one ton pickup truck is also to reap the benefits of Mitsubishi's full-time 4WD technology that includes a Super All Wheel Control (S-AWC).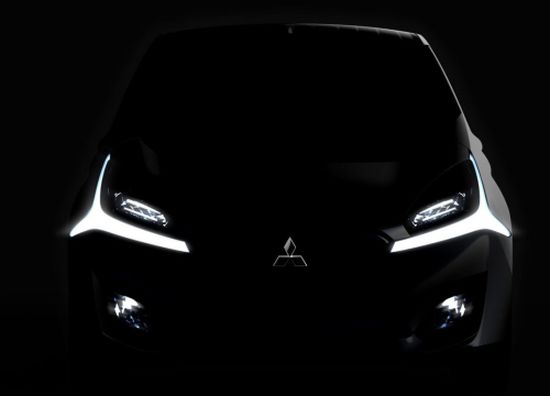 The Mitsubishi CA-MiEV is battery powered next generation electric car that takes EVs beyond the urban landscape and is fit for the suburban as well as country daily life. The CA-MiEV Concept is a compact model featuring light body and advanced aerodynamics, with a driving range of 300km per charge. Details of both the concepts are scant at this moment of time and they will go public with their debut at the 2013 Geneva Motor Show. We will keep you updated with the latest developments in this regard.
Source: Mitsubishi