There are simple things that we sometimes ignore and the consequences could range from discomfort to a disaster. Here are points to remember by Dr Prem Jagyasi that you will appreciate, and remember, always drive carefully and keep your own safety and that of others as your top priority.
Cornering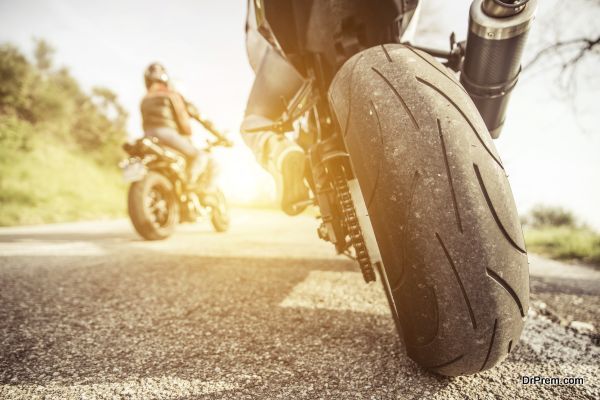 Cornering seems to be a simple trick, but takes a lifetime to master. You cannot do the math before the corner, the best way is to practice. The essence of cornering correctly is being able to judge it before hand. Then there are a lot of other elements that follow, like the way you sit on your bike. How much speed to maintain, what should be the line to follow and the way you brake. You should be looking far ahead for approaching corners. Look at the center marking, the lampposts and trees to make a judgment.
Braking for balance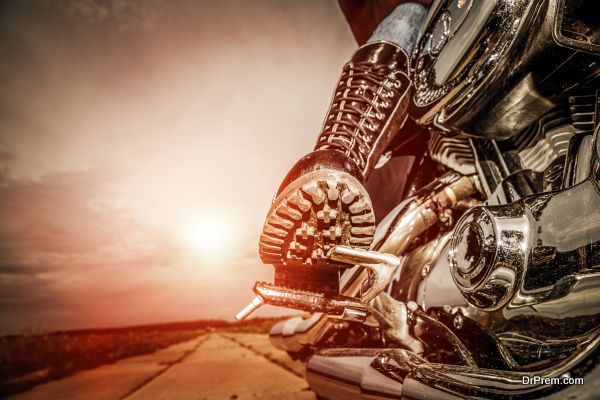 Maintaining balance in traffic could be tricky at times. You need to have proper coordination of your hands, feet, body-weight and of course sight. Even in this case judgment will come by practice. The trick is to drag your rear brake in traffic to enhance your balance. Apply pressure on the rear brake with your toes. On the other hand, applying more brakes would imbalance you, the pressure ought to be soft.
Getting noticed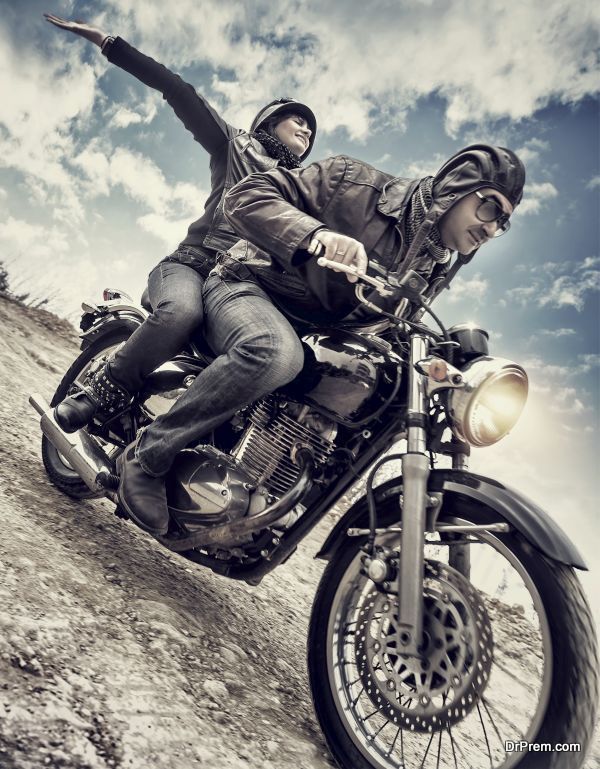 We are not suggesting you to perform some stunts on the street and get noticed. However, what we mean to say here is that other drivers and pedestrians should be able to spot you. This is primarily for your safety, then the safety of the other people. Your attire and helmet should be visible from a distance, bright colors will be a preferred choice. Turning on your headlight will alert the traffic coming from the front.
Long distance rides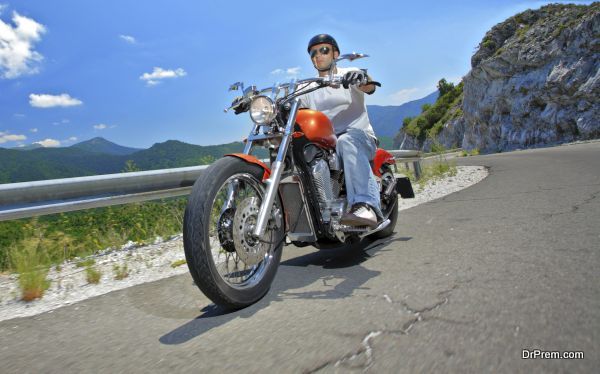 A long distance ride on a motorcycle is not about reaching your destination, it is about enjoying the journey. We suggest instead of taking the interstates, take the smaller roads. That way you will enjoy the journey more and you can complete the journey on any motorcycle. Rest, eat and enjoy on the way, make the maximum out of the journey. If you are riding alone on a long distance, a motorcycle with a flat seat will prove to be more comfortable than the one that has a preformed seat. Why? Simply because you can change your positions on the flat seat, you will not be getting any butt sores.
Be safe and enjoy your rides, let your machines shine and your heart be overwhelmed with joy.