Wait a minute aren't all bikes environment friendly? Along with zero emissions, bikes help us work out, right? They should be called environment and health friendly. The Okovanlig delves on these principles to present itself as an environment friendly e-bike. Again, e-bikes are emission free, frankly the literal meaning of 'Okovanlig' is 'environment friendly' and the designers found it suitable for it.
The collaboration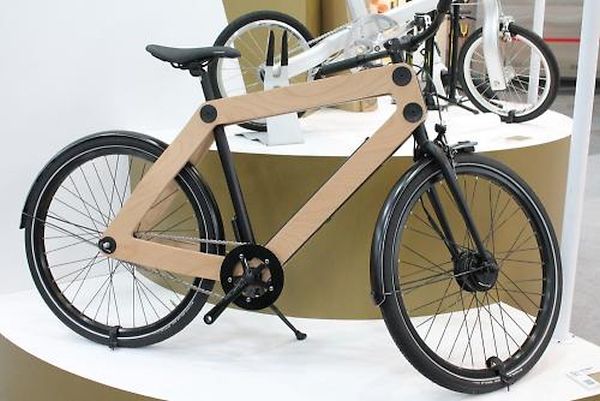 Image Source : Road.Cc
Sandwichbike and Protanium put their brains and resources together to cook up the Okovanlig. Sandwichbike makes awesome wooden frame, lightweight, self-assembling bikes. The brain behind the concept is Dutch designer Basten Leijh and the initial prototype was released in 2006.
Protanium is the leading and one of the most reputed electric bicycle component manufacturers in the western hemisphere. They are the ones who first installed lithium batteries on electric bikes. The collaboration of these companies makes the Okovanlig bike aesthetically appealing and technically sound.
Bike in a cardboard box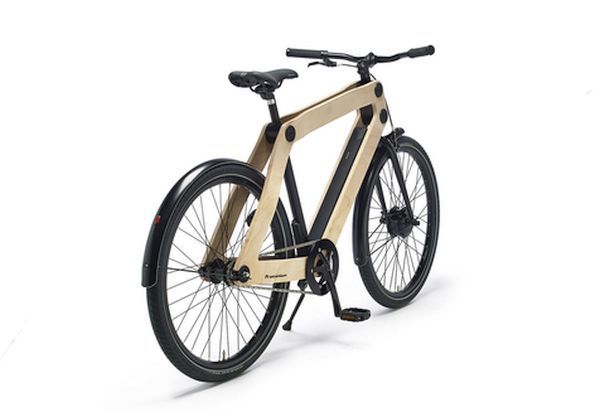 Image Source : Cdn.Shopify.Com
It's fun to assemble the DIY, Okovanlig electric bike. The fifty plus parts can be assembled in about 45 minutes. When you open up the flat packed box, you will find aluminum parts and beech plywood pieces, which form the frame of the bike. Of course, it is no ordinary piece of plywood, it meets the ISO and EN standards and is particularly harvested in Germany. The beech plywood is PEFC certified as well and coated with a weather resistant material.
The battery portion of the e-bike, sits inside the wooden frame of the bike. Protanium has created an efficient and sleek lithium battery for the e-bike. The battery to power the bike has been tested on thousands of e-bikes, therefore makes a good choice for Okovanlig. The battery can be conveniently unmounted for recharging.
Recognition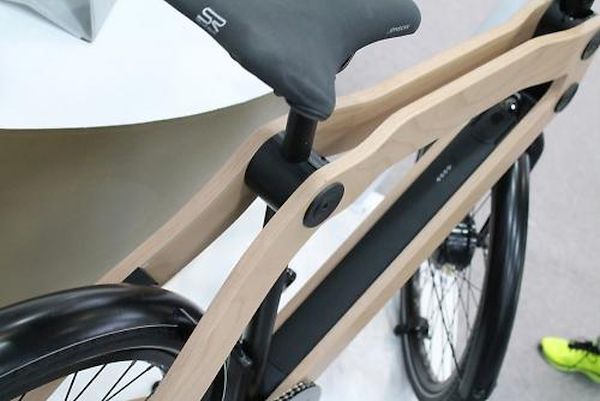 Image Source : Road.Cc
In March 2015, the Okovanlig bike was unveiled to the world in the prestigious Taipei cycle show. In the first show itself the bike was nominated for the golden Taipei cycle award and the IF award. The e-bike went on to win the golden award, of course not be confused with the Golden Globe award. The bike was spoken of highly in the 'reddot design' awards this year.
The design of the e-bike is minimalist and appealing. The efficient battery, which boosts its performance, is perhaps the best addition to the bike.