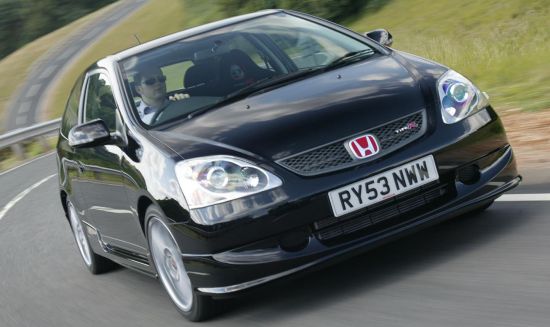 Following last year's appearance of a new Honda Civic in the European market, there were fears that we had seen the last of the high-performance, hot hatchback, the Honda Civic Type R. Not only is it coming back, it's reported to be coming back with a turbo-charged 2.0-litre, 210-horsepower engine from Mugen. Confirmation of this exciting development is anticipated at the Paris Motor Show, which opens on 29 September 2012.
The re-invented compact hatchback is expected to be fitted with a stop-start system that will conserve fuel. A six-speed manual transmission, track-ready suspension and new, improved torque values are also rumored to be on the cards. Graphic reconstructions of the facelift suggest that the appearance of the new model will be hot, really hot! The car's structure and aerodynamics have reportedly been reconstructed to adapt to its high-rev performance. Handling is also expected to be much better.
Prototypes spotted earlier this year at the Honda development center outside the Nurburgring racetrack in Germany, hint at a boot-lid spoiler and slightly widened wheel arches. It is going to be intriguing to see how engineers handle the change from a three-door to a five-door body. The new configuration is what the parents want. Well, why shouldn't they? Having kids should certainly not mean having to drive a boring-looking car. Having studied the spy photos from every angle, the only slight complaint might be that the view out the seriously slanted rear window might not be optimum.
The naturally aspirated K20 VTEC was apparently not compliant with European regulations concerning emissions, which is why the Civic Type R sedan was discontinued. If the rumored Mugen turbocharged four-cylinder replacement turns out to be a reality, then necessity will have been the mother of a very promising invention, indeed.
The revamped Honda Civic Type R is expected to make its first public appearance at the Geneva Motor Show in March 2013 and on sale in the summer time. The Honda Civic has come a long, long way since its introduction as a sub-compact in 1973. Having seen advanced photographs of what the 2013 model is expected to look like, the temptation to look back at old photographs was impossible to resist. It was like looking at old photographs of platform shoes, bad haircuts and flared trousers. What a sedate little grocery-grabber it was!