Radiomize is a high-tech steering wheel cover that comes with ample smart features to turn any ordinary car into a smart car. With this simple-looking car accessory, a regular steering wheel can be transformed into an intelligent touchpad controller. It can further be synchronized with your smartphone for easy access.
Why switch to Radiomize?
Driving has become quite a hassle these days – as you have to deal with traffic jams, drive through jam-packed lanes to reach your work. Another problem while driving is that you cannot attend important business phone calls, or respond to messages without losing their focus from the road. To solve the problem, Radiomize has been created to keep you eyes on the road while accessing your smartphone.
Providing a whole new driving experience, this patented gesture-controlled system is meant to be lined over the ordinary steering wheel. In a jiffy it will give smart makeover to your conventional car, allowing drivers to operate their smartphone without losing their focus from the road. All thanks to this cool car accessory, you can easily go through your messages, as well as monitor music playback. Hence, the device ensures both road safety and social status.
How does it work?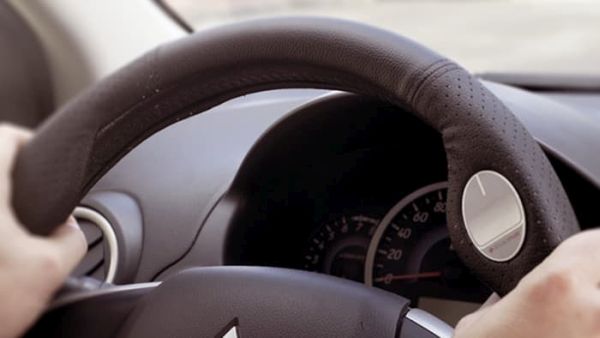 For your safety, it is always recommended to pull over your car and then make a phone call or respond to messages. But that's not the case with Radiomize. It allows you to be in touch with your family member or business associate, even if you're driving. There is a touchpad that's integrated with built-in sensors to do all the scrolling work for you. Using the smart touchpad, one can easily go through specific messages or easily control volume and music playlist on their smartphone.
The device also comes with a companion smartphone app (supporting both iOS and Android devices) to increase its scrolling functionality. This app can read your messages aloud so that you get the message on time without having to stop your car or being distracted from the road.
The app also features a SOS safety program to keep you alert all the time and also inform your closed ones about your current location in case of an emergency. It ensures your road safety and never lets you miss out any important message while on-the-go.
Radiomize offers a truly effective, yet non-invasive way to add connected features to any ordinary car. It is a must-have accessory for all busy commuters.