The pace of active affluents is increasing on daily basis. There are many electric bikes that are set for a particular sort of road conditions, either for on-road or off-road conditions. But Seattle-based Zeitgeist Inc. has created an amazing Zeitgeist City e-bike that's suitable for both on- and off-roading.
Design
Contrived by Brian Hoehl, Danish bike designer, the frame of Zeitgeist City has been made from carbon fiber. The frame is covered with Kevlar, while the bike is powered by lithium-ion battery pack that provides it strength similar to Tesla Model S. The removable lithium-ion battery pack can be charged separately within just four hours.
You can take an extra battery pack along with you, if planning for a longer ride. The fully-charged battery is able to provide 500-watt power to its built-in motor, which in turn allows the bike to run up to 28 mph (45 km/h), while ranging up to 80 miles (129 km) on a single charge. In case the battery is dead, you can turn it to pedal mode and ride like a regular bike.
Jam-packed with technology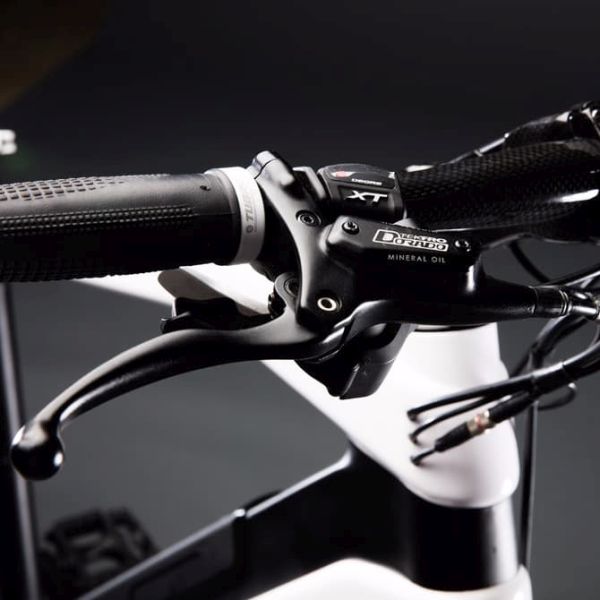 The bike comes with a Bluetooth controller, which lets the riders choose different power boost levels with ease. The e-bike has Shimano XT assist levels from one to nine so that the rider can choose any desired level for enjoying the ride at any desired speed. There is also an onboard computer along with LCD display to keep tab on battery life.
This LCD display even showcases different boost levels, and the speed at which your e-bike is running. Hence, this amazing magnetic display serves as key to the bike – as it monitors everything from starting to controls of the bike. If you're done riding, just press Auriga E-Comp hydraulic disc brakes for a smooth halt. This is the first e-bike that you'd be actually riding, besides relying on more than pedal power, like most of the electric bikes available on the market.
It is the most luxurious and lightweight electric bike design by the company, and likely to fulfill every need of bike riders. Boasting stylish framework and appealing sleek design layout, the Zeitgeist City electric bike is available for retail price US $7,999.
For active commuters who are looking for high-tech e-bike, Zeitgeist City is the perfect two-wheeler. It has been designed to fulfill all needs of modern-day bike riders.