The music player installed in your car has come a long way. At inception it had a capacity to play the radio and that was it. Later as technology evolved it started supporting cassettes and CD players, then Bluetooth connectivity became a possibility, and now in the age of smart phones they come equipped with music control apps like Apple's Carplay and Android Auto. With the computerization of automobiles they are even more advanced than ever before. Voice commands are being utilized and today the car audio systems not just provide music and radio services, but everything from vehicle security to navigation are also linked to the car CD receiver. There are a myriad of options to choose from and today we will look at the Sony MEX GS810BH car music player.
Overview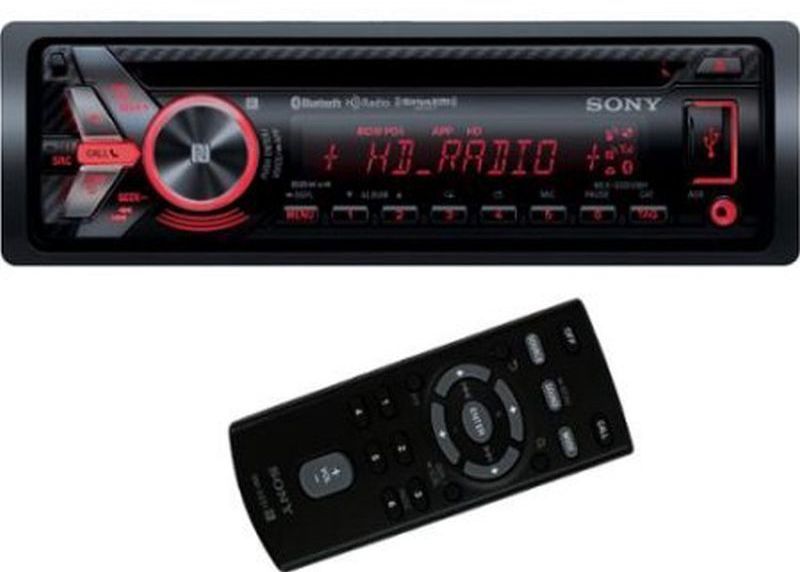 The Sony Mex GS810BH is a gorgeous piece of tech which looks stunning when placed in player slot in the car. Its dark red colors and display light up the car at night. Sony is a master when it comes to making their gadgets sleek and stunning to look at and this car audio player is no different. The faceplate is detachable, as most are these days, and you can even control the brightness levels with the remote control that comes with it. It is smart phone integrated and comes with everything from Pandora control to hands free calling and voice dialing to even a caller ID. It comes with a three-year warranty, something unheard of for a product this type, and the price range is between 170-200 dollars.
Multitude of options
The Sony Mex GS810BH has probably the most choices to play a song ever in a car audio player. For one it will support every format, which is a big boon to many consumers who download their music only to realize the file's format is not supported by the media player. Besides this, the usual flash drives and CD players are fully supported and the Bluetooth capability even allows you to stream Pandora(Internet radio app). The USB slot provided, into which you plug in your flash drive, is also capable of supporting other music players like the iPod. It truly is an all-inclusive device, well adjusted for today's wirelessly enabled customer.
Audio performance

Of course, no amounts of special feature add-ons mean anything if the audio quality itself isn't any good. However, the good news is that the MEX-GS 810BH has stunning audio output. Its capability is 220 watts which is 20 watts more than the average output by most car stereo systems. If the car is well equipped with front and rear woofers and a subwoofer, the results would be incredible.  For the more technically inclined, the Sony MEX allows you to customize the bass, mids and treble frequencies according to your sound taste. This control over the audio is not common in the field of car audio systems. Among other similar ranged car audio systems none could compete with the audio levels and performances of the MEX.
Smart phone capability
The Sony MEX's Bluetooth capability easily allows you to connect to your smart phone.  Apart from support to internet radio apps like Pandora, it also has features that can allow you to control other apps especially the frequently used GPS apps. It also supports Google now and Siri, which can be of help during navigation.
Final thoughts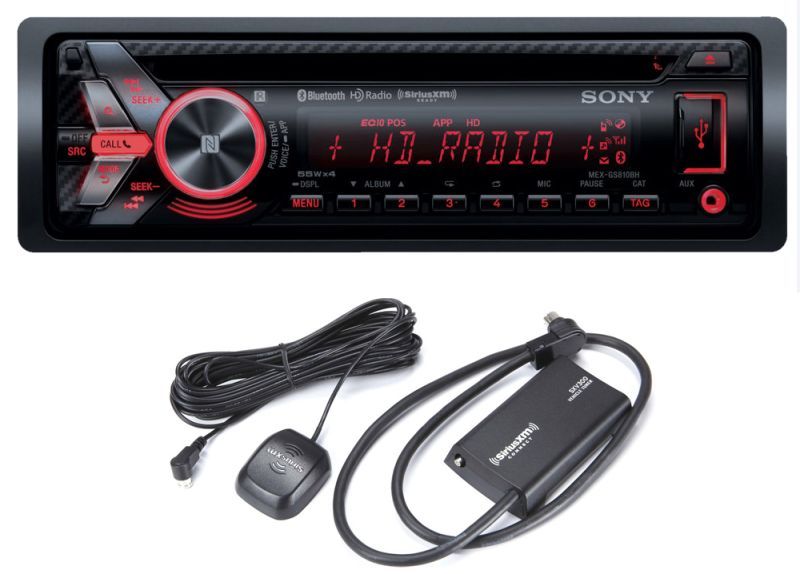 Its stellar 220- watt audio, playback options and integration of smart phone features make the Sony MEX- GS810BH a great choice for people looking to buy a new car audio player. Sleek looks with a three year warranty are added bonuses. Overall, this is a great product.