The cost of owning a car is not just about how much money you have spent on the car in the first place, in fact this is just the beginning of actually paying for your car. Indeed, there are a great many costs attached with owning car, costs which need to be factored in to your monthly budget. Whilst there are some monthly costs which you simply cannot change, mortgages, rent and utilities for example, there are some ways in which you can reduce how much you are paying out each month on your car, and here are just a few which you can use.
Car Insurance
Admittedly car insurance is something which you will be locked into for a year, so this only applies when the time comes for renewal. Instead of letting your insurance auto-renew as many do, it is important that you spend the time on looking for the cheapest possible car insurance on the market which fits your needs. Use comparison sites to see if you can switch providers, hike up your deductibles to lower your premium, look into discounts for multiple policies with the same insurer, additional driving courses or safety features in the car, and also keep an eye out for any offers and promotions.
Gas Consumption
Fuel is a non-negotiable aspect when it comes to owning a car but there are ways in which you can drastically reduce how much fuel you use day-to-day. Here are some of the measures which you should take to lower how much gas you are using.
Keeping windows closed
Driving cautiously
Not over-revving the engine
Switching off Air-Con unless absolutely necessary
Ensuring tires are properly inflated
Safe Driving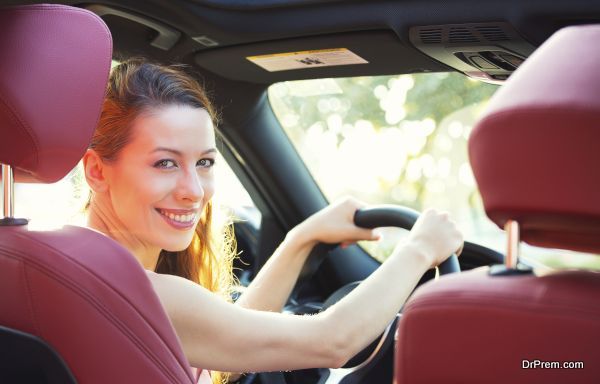 Another huge cost which you may have when owning a vehicle will be the cost of repairs should something go wrong. Now usually this is not something which you can predict, but there are ways of minimizing the frequency of things going wrong. Safe driving is key to this, when you drive recklessly you put unnecessary pressure on the vehicle, thus heightening the probabilities of the car's part's breaking down.
DIY
If you pay for a car wash or valet service then you may not think that you are spending too much, over a year however, that $15 per month soon adds up. This is one of the easiest ways in which you can save money on car costs, as you can very simply wash both inside and outside of the car by yourself. All it takes is for you to put some time to one side, purchase some equipment (at a far lower cost than you valet) and you will be able to save yourself a little bit of extra money on your car spends each month.
Through these simple steps, you can save a great deal of money on your car over the course of a year.
Article Submitted By Community Writer