What was once a niche segment for automakers with nominal competition is seeing more and more models added to it every year. Yes, we are talking about the Electric Vehicles (EV) segment. The market has seen a plethora of Electric cars, trucks and other vehicles that run on electricity added to the list in 2017. The automakers have not only made these cars efficient and a delight to behold, they have also made it affordable. If you are looking to shift to electric or just curious to know what cars the world is waiting for, read on to find out.
 Things to Know Before Buying an Electric Car
Gone are the days when a gas-guzzling monster used to be the perfect family vehicle. Fuel prices seem to go up and down faster than the stock market and therefore people are turning toward electric cars for their transportation needs. The beauty of an electric car is that it uses little to zero gas and therefore is perfect for anyone looking to shave away the high expense at the pump. Even though these marvels of design are excellent choices, you have to be careful to follow specific advice when choosing to purchase one. Here are a few tips you need to know before heading out to the dealership for your electric vehicle.
Examine Your Needs
Buying an electric car is not like purchasing a gas model. There are certain considerations to take in before you make a purchase. One of the largest things to consider is your individual needs. Electric cars are just the dreams for some people, yet the practicality of their use is simply not there. Each one has its own set of mileage and sometimes a person that has to do a significant commute each day finds that the electric hybrids are a better choice, as the pure electric vehicles do travel a limited distance before they have to be charged. Newer model hybrid electric and gas models can reach up to 300 miles on a single fill up and always have the gas backup in place if the electric power runs out the vehicle.
Where the Car Will be Stored
You may be among the many doing your part to help improve the environment by going green and investing in an electric car, but before you decide on the perfect little car for you, make certain that you have a proper place to store it. Electric cars cannot be stored just anywhere. They need a power source and if you live in an apartment with no available garage, you may be out of luck in this particular area. Some of the larger cities and apartment complexes do have public charging stations, so make certain that you live in a home where charging is a possibility; so, an extension cord running from the car to your apartment is not the solution to this problem.
Do Not Just Look at the Car
Part of the fun of getting any new or used car is the chance to test out multiple vehicles. A used car test drive gives you the chance to get the true feel of the vehicle the way merely looking at it cannot. Driving down the road in your potential electric vehicle enables you to hear and feel how the car drives and get to know the different gages that are in the electric cars, and yes, they are different. We do not buy clothes without trying them on and a test drive is virtually the same thing.
5 most anticipated electric cars of 2018
Faraday Future FF91: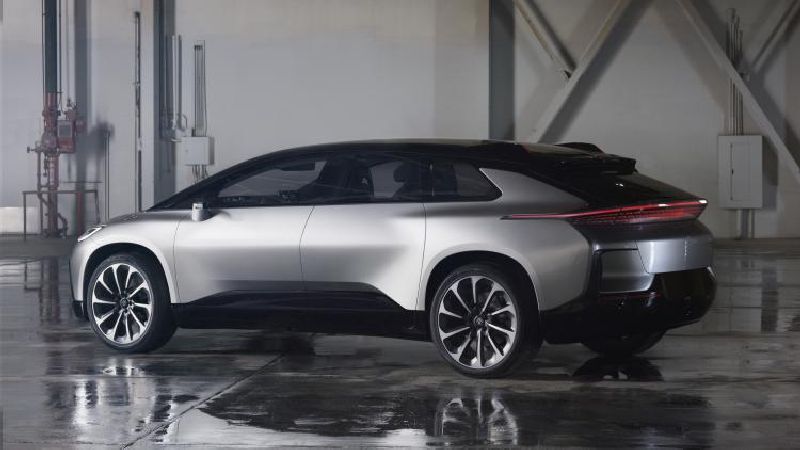 Image Source : nydailynews.com
Faraday Future FF91 was recently announced by Faraday and it is a vehicle to keep an eye out for. A slim curvy design on the outside makes for a pleasant view. From what is heard, the insides are also quite impressive although they have not been reviewed by anyone. An infotainment center is said to be a part of the vehicle's inside which allows you to control everything about the vehicle very easily. Also, facial recognition unlocks the car so you never have to carry car keys again. Moreover, personal settings for seat and mirror position are stored. One of the highly anticipated models of 2018, this car is out to set some new standards.
Porsche Panamera 4 E-Hybrid: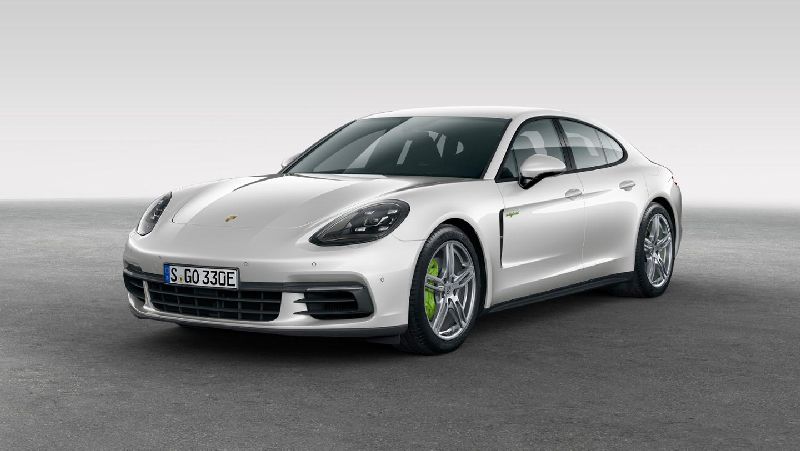 Having made its name over the years by releasing one successful car after other, Porsche is all set to rock the EV market with its Panamera 4 E-Hybrid. The most awaited electric car in the Porsche lineup, it has the highest performance, driving range and number of features. With a top speed of 173 mph and 0-60mph of 3.62 seconds, Porsche insists that this hybrid is fun! The range has been improved too, from 22 to 31 miles, thanks to its new liquid-cooled lithium-ion battery.
Hyundai Ioniq: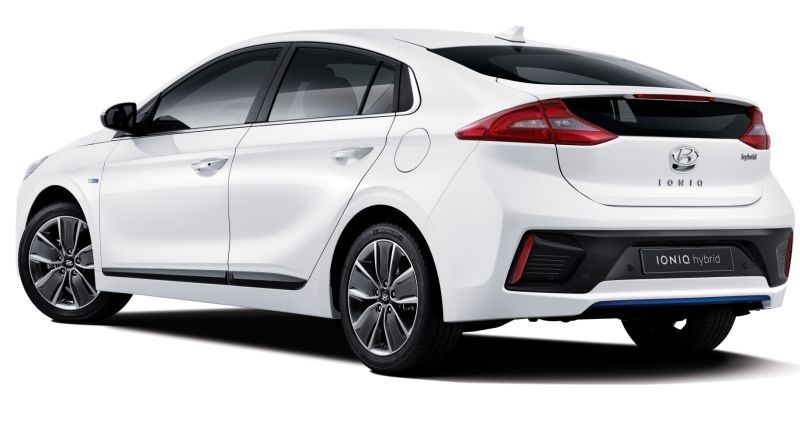 Image Source : assets.bwbx.io
Hyundai has been a key innovator when it comes to EVs and has will soon release Ioniq to raise the bar. This EV has a 118-hp motor and an estimated 125-mile range. A DC fast charger that comes with the car can charge the battery to 80% in just under 24 minutes! The lightweight made possible using high-strength steel and Aluminum gives the car better performance on the road, reducing energy consumption. Also included are features such as Automatic braking and Pedestrian and Blind Spot Detection. Additional features include smartphone integration and wireless charging. The cargo room in the vehicle is pretty spacious too.
Audi e-Tron: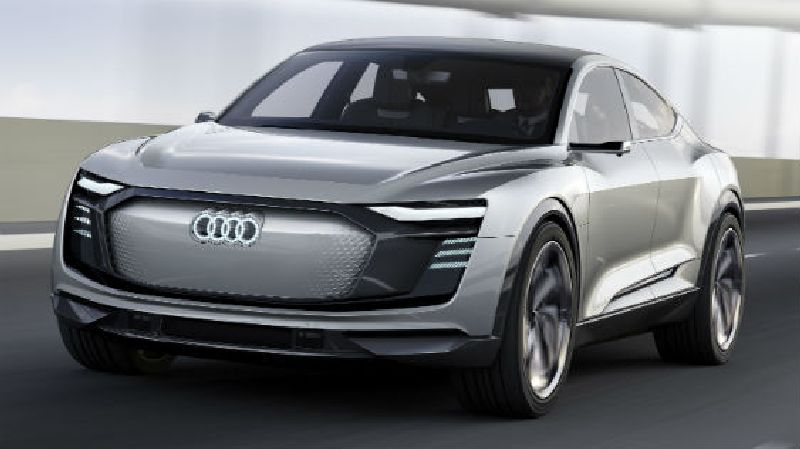 Image Source : audi.ca
With three motors (one for the front, two for the rear), Audi e-tron is an all-wheel drive. With a 95 kW-hr lithium battery, Audi e-tron is a fierce contender in the EV market. This provides the car with 496 hp and a torque of 510 pounds per foot. This impressive battery will give you a range of 250 miles. The roofline has been deliberately kept low to give a sleek, aerodynamic design. This is not the only model Audi is set to release next year, but it definitely has consumers waiting.
Tesla Model 3: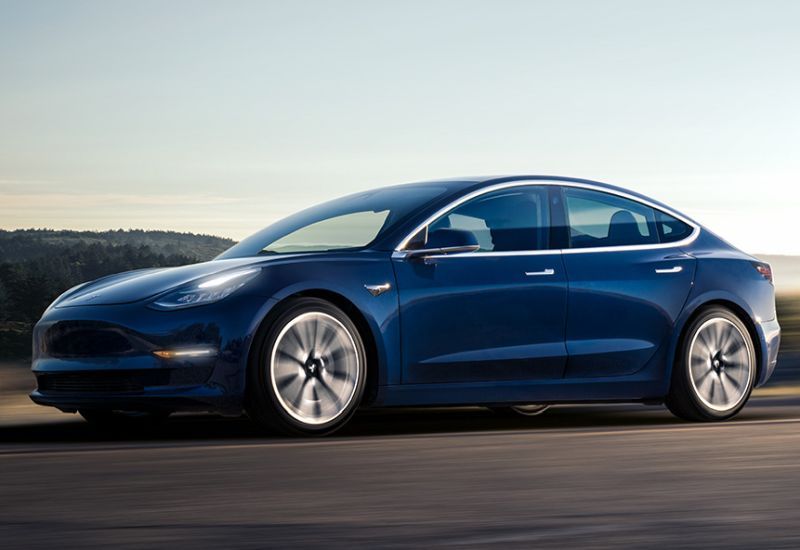 Undoubtedly, one of the most awaited electric vehicle of all time is the Tesla Model 3. Within a week of the unveiling, it had over 325,000 reservations and the number only keeps increasing as days pass. The standard model offers a range of 220 miles while the long-range model is capable of 310 miles. It also boasts of a fully capable self-driving hardware capable of activation by the company at a future date. The battery can be charged up to 80% in about 30 minutes. Targeted toward the mass market, it offers performance, affordability, and range. With a 0-60mph of 5.1 seconds on the long-range model and a top speed of 140 mph, the Model 3 is a highly anticipated vehicle of 2018.
To sum up
A new electric car may be simply out of your personal reach at this point in your life, but there are more than enough used ones to go around. Buying a used electric car may be your ticket to financial freedom by cutting strings to the gas companies.
EVs provide silent operation, good torque, nominal maintenance and low running costs. While range was an issue in the past, it clearly isn't anymore. Also, all of these vehicles will give the owners tax credits giving the owner a tax rebate. The next few years promise to be quite interesting for electric vehicles as more and more automakers come out with interesting concepts and smart features for their models.