The greenest personal transporter has always been a bike and the joy of riding it is incomparable. Now, if this transporter is adorned with style and grace won't it be more interesting?
The concept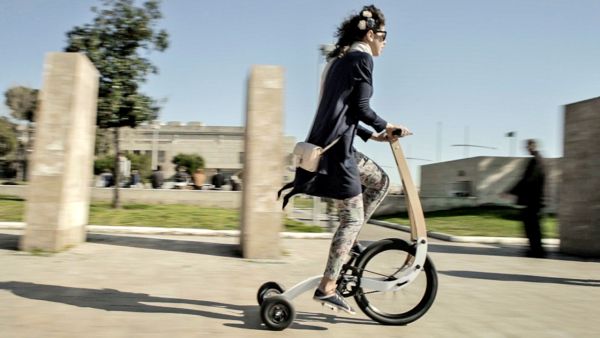 You probably are looking for more fun in life all the time and the regular things become boring. To cut the monotony innovations step into our life every now and then. Majority of the times they change the way we do a particular thing. Routine becomes more interesting and fun. The Halfbike 2 is an improvement to its predecessor. The version 2 has more style and is more mature than the initial model.
The design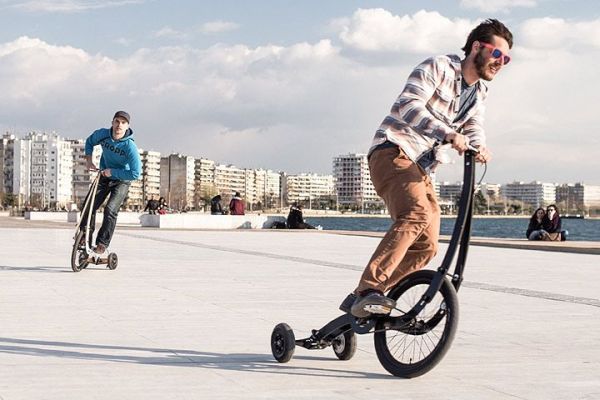 The basic design of the first Halfbike was very much similar to the second version. Though, there have been modifications and improvements. The second version looks more professionally built.
There are three wheels in both the transporters, a bigger one in the front and two smaller ones at the back. The rider drives the vehicle in a standing position. The bigger front wheel is attached to the pedal via a chain and rotates on its axis. The smaller rear wheels come into play for steering the vehicle. The rider offers direction by shifting his weight and the rear wheels pivot in the direction accordingly.
The handlebar in Halfbike 2 is good for a traditional bar style and not like a stick as in the prior model. Of course, the horizontal bar is designed in accordance of the bike or rather 'trike', it is smaller and more convenient for the rider.
One more beautiful element of the trike is its ability to fold and be easily transported in the boot space of a van. There is a plywood section above the front wheel, which folds down against the frame of the bike, so that it can be carried easily.
The acceptance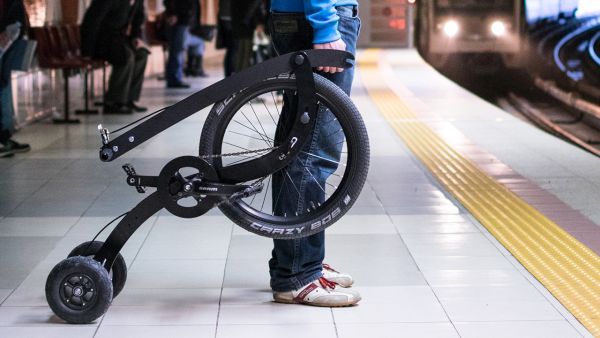 The first version was crowd funded on Kickstarter last year and was accepted widely. The Halfbike 2 was an even better success on Kickstarter and raised money quite over the placed amount. The latter version was launched this year itself and its acceptance has been more than expected.
The brains behind the concept and the design are architects Martin Angelov and Mihail Klenov from the Bulgarian design studio Kolelinia.
Enjoy the funky ride on the trendy personal transporter with the confidence that you are doing your bit for the environment as well.