These cars are probably the first ones that we "drove" as kids. Many of us still fancy them, only a collector would know the pleasure of owning several of them. Tyco created the matchbox cars back in the 60s, to compete with them Mattel rolled out the Hot Wheels Cars in 1968. Later Mattel bought Tyco, many of us went crazy playing with these.
1969 Pink Volkswagen Beach Bomb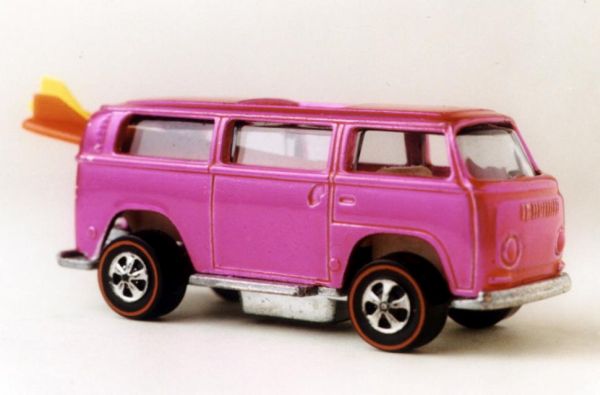 Image Source : NyDailyNews.Com
The pink Volkswagen van is the rarest of the hot wheel cars, as technically only one such piece exists. This was a prototype created in 1969, which was never mass-produced. The rear loading pink van had an open rear window through which two surf boards were loaded in the van. It was sold for an amazing $125,000 in an auction!
1968 Custom Camaro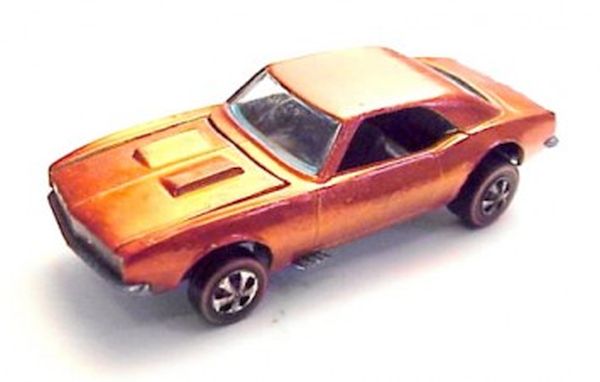 Image Source : CarbodyDesign.Com
They started the production of the Hot Wheel Cars with the Camaro in 1968. This car is not easy to find. After this tiny car entered the market, it was the coolest little toy to be owned. Every kid in the block wanted to get one.
1970 Ambulance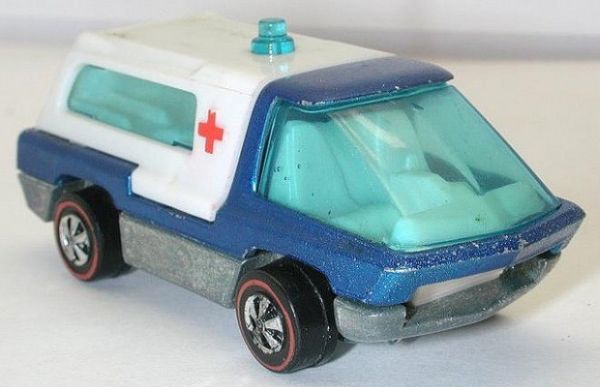 Image Source : Complex.Com
The ambulance model fascinated a lot of kids, even though they couldn't turn on the siren. It had a blue light on top, the body was blue and white. Some kids wanted to be the doctor as well as the ambulance driver. This emergency vehicle ferried the imaginary patients fast enough to save their lives. Virtually they saved everyone who was transported.
1976 Gun Bucket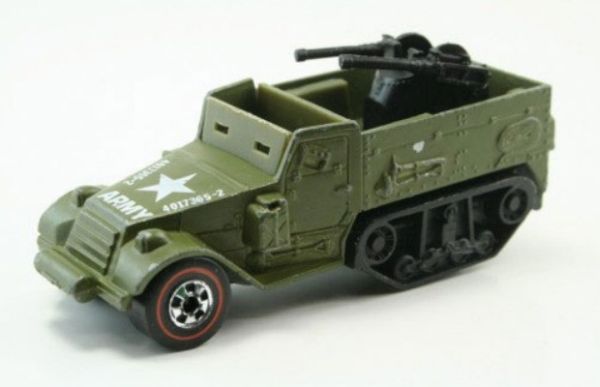 Image Source : Complex.Com
The battle ready truck was probably the first inspiration to join the army for numerous kids. The green colored body, a 'star' and the caption 'ARMY' on the bonnet was too good. The guns on the back of the truck were extremely capable, these could shoot an enemy from a great distance and even bring down choppers. Imagine the destruction caused if 'Rambo' was driving the thing.
1970 Custom Police Cruiser
Image Source : OldSchoolHotWheels.Com
The coolest police cruiser, in our childhood, that could jump off tables and chairs to get hold of the criminals. Could collide head on, with all criminal vehicles without getting damaged. The black and white body with a red light on top and the captions 'POLICE' made the car authentic looking.
1974 Blue Rodger Dodger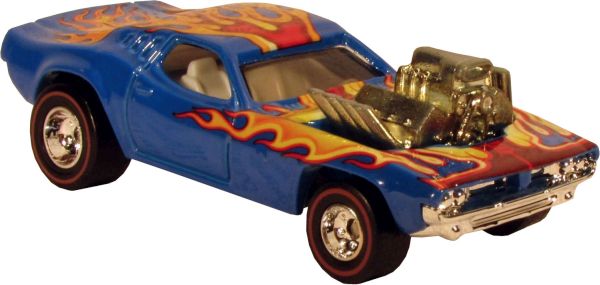 Image Source : Ebayimg.Com
This hot rod is amongst the rarest of the collection. There were only seven of them made back then. Any Hot Wheel collector would want to add this in his collection. If you decide to not keep it, the car can make you a little rich.
You probably might have some Hot Wheels cars lying at your home. Like the ones listed here, they probably might have pretty good monetary value. Check on them, or if you come across an old Hot Wheels car, don't just put it aside, it could bring you a fortune.