Headquartered in Phoenix, AZ, Veritas Global Protection is an international company operating in the automotive insurance and finance industry. The company's diverse offerings include vehicle service contracts and other auto protection products, GAP insurance, and several F&I products to dealers across the U.S., Canada, Chile, several other Latin, and Central American markets, and through its partner's Guarantee and WAGAS, the European Union.
According to the company website, Veritas has a simple mission–to provide innovative and constructive vehicle protection solutions for 'everything with an engine.'
So, whether we are talking about domestic or Asian vehicles, exotic vehicles, electric and hybrid cars, ATVs, scooters and motorcycles, RVs and travel trailers, or personal watercraft, Veritas Global Protection has one or more plans in place for each of these different categories of vehicles. As a global company, the motto of Veritas is to provide auto owners 'peace of mind worldwide.'
Veritas Global Reputation
Veritas enjoys an excellent reputation in the United States auto insurance industry due to its outstanding customer service, best protection plans, and fast claims response and processing.
Since its launch in 2011, the company experienced a meteoric rise in business and reputation, and by the end of 2019, it was already generating significant annual revenues.
Then, the company's CEO, Elijah Norton, decided to launch the company's global expansion efforts–both to scale the business and to learn all the new things there are to learn from their new ventures and the global market.
And, in turn, apply this knowledge better to serve its customers in its principal area of operations–the United States.
Veritas Global Protection: Commitment to Customers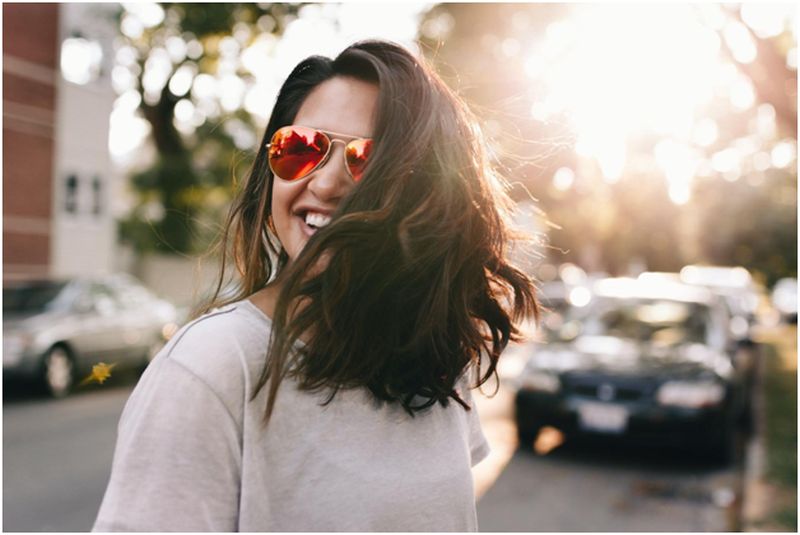 Among other things, Veritas Global separates itself from its competition through its unparalleled commitment to all its customers, dealers, and agent services.
According to the company CEO, Veritas Global Protection is always prepared to stand out for its customers and partners and support them best. And it is this type of absolute commitment has made auto owners worldwide stick with the company year after year, and its partners continue to sell Veritas products and keep expanding their partnerships with the company.
One can gauge the degree of faith the customers have in Veritas Global because many Veritas policyholders stuck fast with the company even during the worst months of Covid-19.
This is particularly illuminating in the light of the fact that in the same period, most vehicle service contract companies and administrators, including the most trusted ones, were losing large chunks of their customer base.
This occurred obviously because in those first months of the pandemic, drivers had had little chance to get their cars on the road, and there was no telling when the situation would revert to normal. And yet, Veritas Global Protection lost little business even during those trying times.
Fast and Efficient Claims Response
Inefficient handling of claims is one of the major pain points in the vehicle service contract industry. Not to talk about fraudulent operators who will try to deny any claims by whatever means they can; poor claims processing is standard even with most legit companies. This often leads to frustration and valuable loss of time for the auto owners.
The rationale behind getting a vehicle protection plan is that the car owner will never have to worry about breakdowns, mechanical failures, and subsequent repairs.
It is the responsibility of the vehicle protection plan provider to take care of these. And if Veritas Global enjoys the kind of reputation it does because it sticks fast to those responsibilities.
Customers can reach out to Veritas reps directly via phone at any time of the day and post their claims. They don't need to send an email or a voicemail and wait for a response. Again, this is something that few companies offer.
Plus, since all Veritas plans come with towing and rental car benefits, there is zero downtime when one's car suffers a breakdown.
Once a claim has been made, the company will immediately dispatch a tow truck to get the car to the nearest repair shop. Also, there are no limitations as to their rental car service.
Most companies require the repairs to be over at least 8 hours for the policyholder to avail of the rental car benefit. However, regardless of how much the repair takes, a Veritas Global Protection customer will always receive a rental car immediately.
And finally, one can trust Veritas not to drag its feet when it comes to claims payment. The company has already paid millions of dollars in claims, and the thousands of customers they service hardly ever face any hassles regarding claim filing and processing.
Excellent Customer Feedbacks
The high reputation of Veritas Global Protection is amply reflected in the high ratings and positive customer feedback the company enjoys on major business review platforms such as Better Business Bureau (BBB) and Google My Business.
At BBB, the company enjoys an A rating of close to 250 reviews; at Google My Business, it has a close to a 4-star rating and over 300 reviews.
Most reviewers comment on the truly innovative, helpful, and diverse solutions the company offers, remarking on how the company has something great in offer regardless of the type, make, model, or present condition of a car.
Some reviewers are happy about the company's different Electric and Exotic Vehicle Plans. These people comment on how these plans tend specifically to the often unique and exclusive requirements of these different types of cars.
Still, other customers have posted positive feedback on the excellent customer support team of the company and, not surprisingly, on how Veritas Global Protection is one of the best companies out there regarding lightning-fast and hassle-free claims handling.
Few have commented on how they have switched to Veritas Global after months of frustration with their previous companies regarding claims processing and payment.
Finally, there seem to be more than a few customers who are happy that Veritas Global Protection offers maximum liability limits in the US auto protection industry under its different coverage plans.
Article Submitted By Community Writer